McCook groups team up for seventh 'Blue Out' Event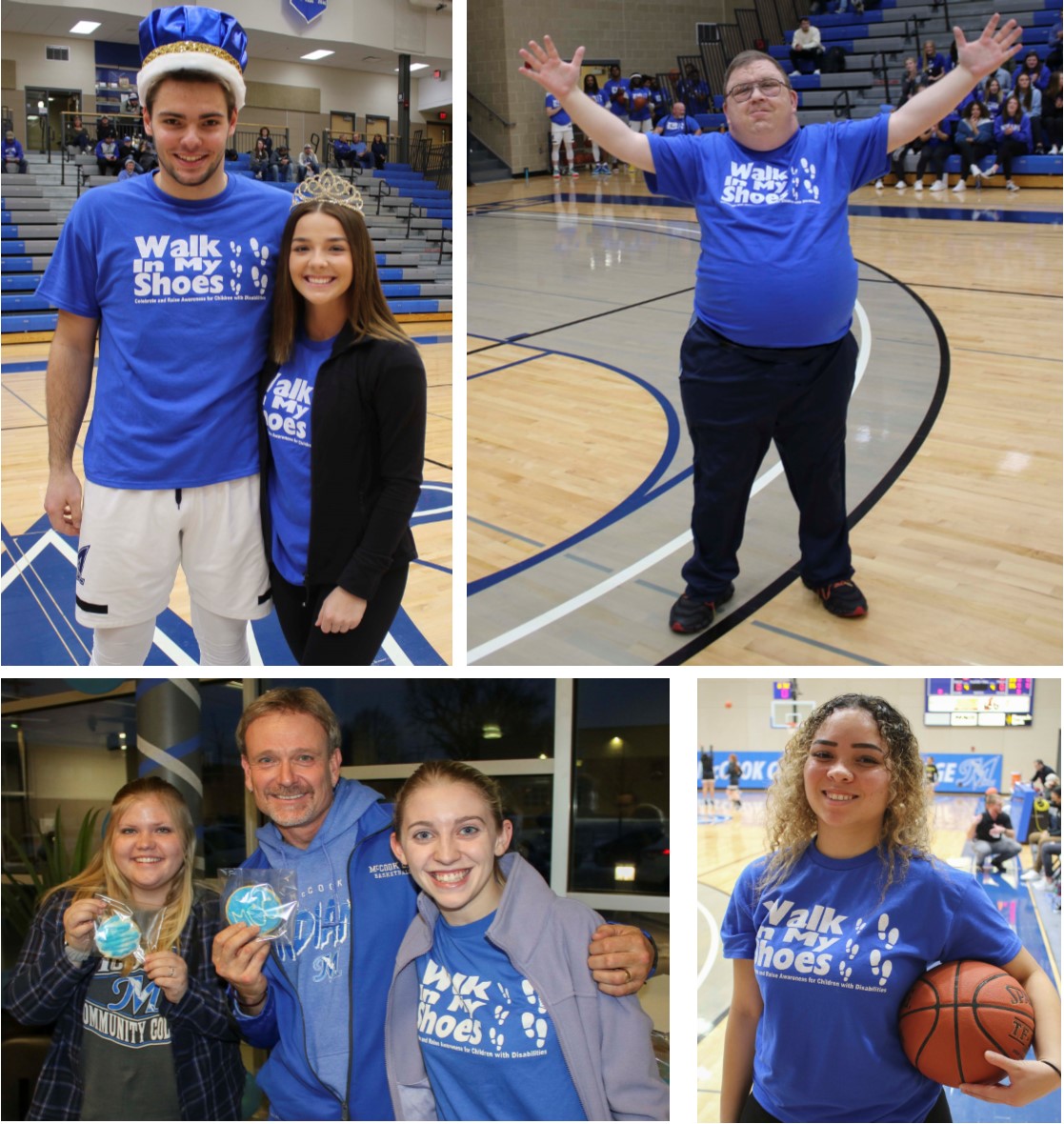 Tuesday, January 25, 2022
For the seventh straight year, MCC staged its annual "Blue Out" Tuesday night at the Peter and Dolores Graff Events Center in conjunction with the basketball games against North Platte.
McCook's Walk in my Shoes organization has worked with the MCC Phi Theta Kappa chapter for the past seven years to spread the word about disabilities awareness during the annual Blue Out event. MCC's Phi Beta Lambda was also part of the event Tuesday.
Walk in my Shoes is a McCook-based support group for families that have children with developmental disabilities. Check out their Facebook page to be a part of their annual walk to raise awareness in the community for these families as well as raise funds to further promote awareness. This is Walk in My Shoe's 10th anniversary.
Two years ago Walk in My Shoes began the annual $250 scholarship awarded to a special education major at MCC. Tuesday's fundraising helps fund this scholarship.
All proceeds from the night's events are donated to the Walk in My Shoes Foundation.
MCC's Blue Out Royalty elected by students and staff was also announced Tuesday. Rae VanMilligan, Marion Iowa was crowned queen, and Martin Poznanovic, Uzice, Serbia, king.
The first attendants were Emily Dellovoet, McCook and Jordan DeMarce, Las Vegas, Nevada. Second attendants were Alyssa Van Vleet, Oberlin and Damien Perry, Wareham, Mass.
---