NPCC laid the foundation for longtime educator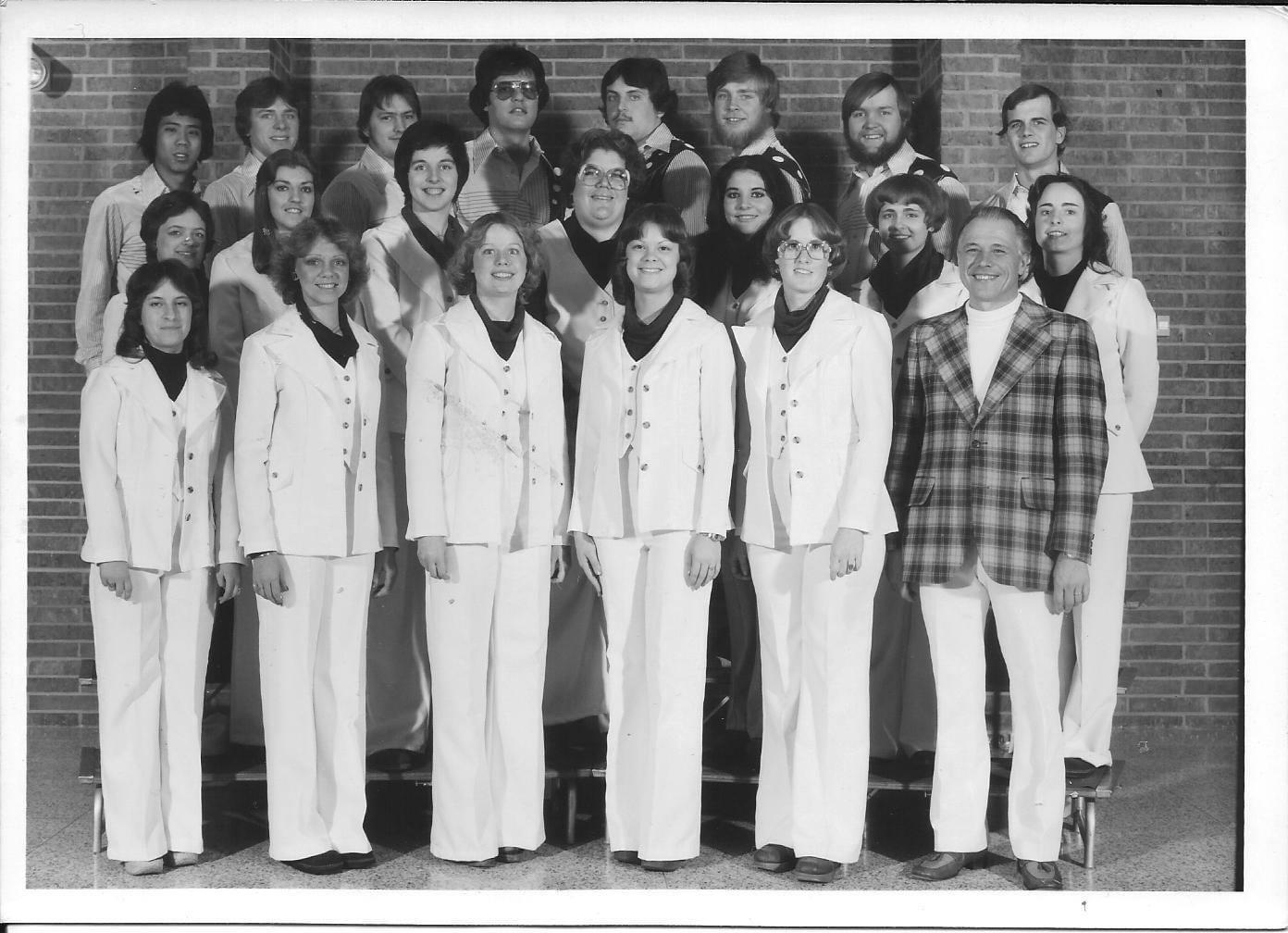 Friday, June 30, 2023
Diane Wright, front row, third from left, stands with the North Platte Community College choir. Her father, Bob Landberg, far right in the plaid jacket, was the vocal music instructor at the college from 1972 to '87.
To get anywhere in life, there has to be a foundation to build on.
For Diane Wright, that foundation came in the form of North Platte Community College.
"I'm a huge promoter of community colleges, especially that one," said Wright. "It gave me a nice, well-balanced start."
Attending NPCC was a no-brainer for Wright because she practically grew up there. Her father, Bob Landberg, was the vocal music instructor at the college from 1972 to '87. Prior to that, he taught at Springfield Public Schools.
Landberg moved his family to North Platte to take the job at the college when Wright was 13. Back then, the college was known as North Platte Junior College and was housed in the historic 1913 Post Office Building that is now the Prairie Arts Center.
"I remember going to my dad's office in the old post office as a kid," Wright said. "He also organized the pep band for basketball games, so my siblings and I got to take turns sitting with the band during those times. That's one of my earliest memories of the college."
Wright took one class per semester at the college while still in high school. She subsequently enrolled there following her graduation from North Platte High School in 1977.
By that time, the college was transitioning into a new, McDonald-Belton Building along State Farm Road – at what would become the current NPCC South Campus.
"When I went to school out there, the auditorium wasn't finished yet," Wright said. "So, in the early days, the music program's concerts were performed at the high school. We also had a swing choir group and traveled to surrounding towns to try to get people interested in coming to the college. There used to be a pit on campus, and we sang and danced there as well. The swing choir was a good-sized group – at least 20 people, and it was a lot of fun. That was one of my highlights from my time there."
Wright's first husband, Steven Jergensen, also went to NPCC as did her mother and two of her siblings, Deb Wentling and Denise Refior.
"I felt like I got a really good education at the college," Wright said. "I was able to get my basics out of the way and still take music classes. I absolutely loved it."
Because her father taught at the college, Wright's tuition was free. She was able to save on room and board costs by living at home.
"Attending NPCC was a huge cost savings for me," Wright said. "I worked at JCPenney the whole time I was going to school and was able to just put away that money. When I finished, I had enough to get a good start on the next step of my educational journey."
She received scholarships for the rest, which she used when she transferred to Wayne State College in the fall of 1979. Ultimately, Wright made it through college debt-free.
She graduated from Wayne State in 1981 with a Bachelor of Fine Arts Degree in Education with an emphasis in vocal music.
"I had every intention of being a music teacher," Wright said. "I love music, and I love kids."
Life had other plans, however. Wright married Jergensen while at Wayne State and the couple moved to Kansas City so he could attend seminary. In 1984, they returned to Chapman, Neb. where he took a job as a pastor.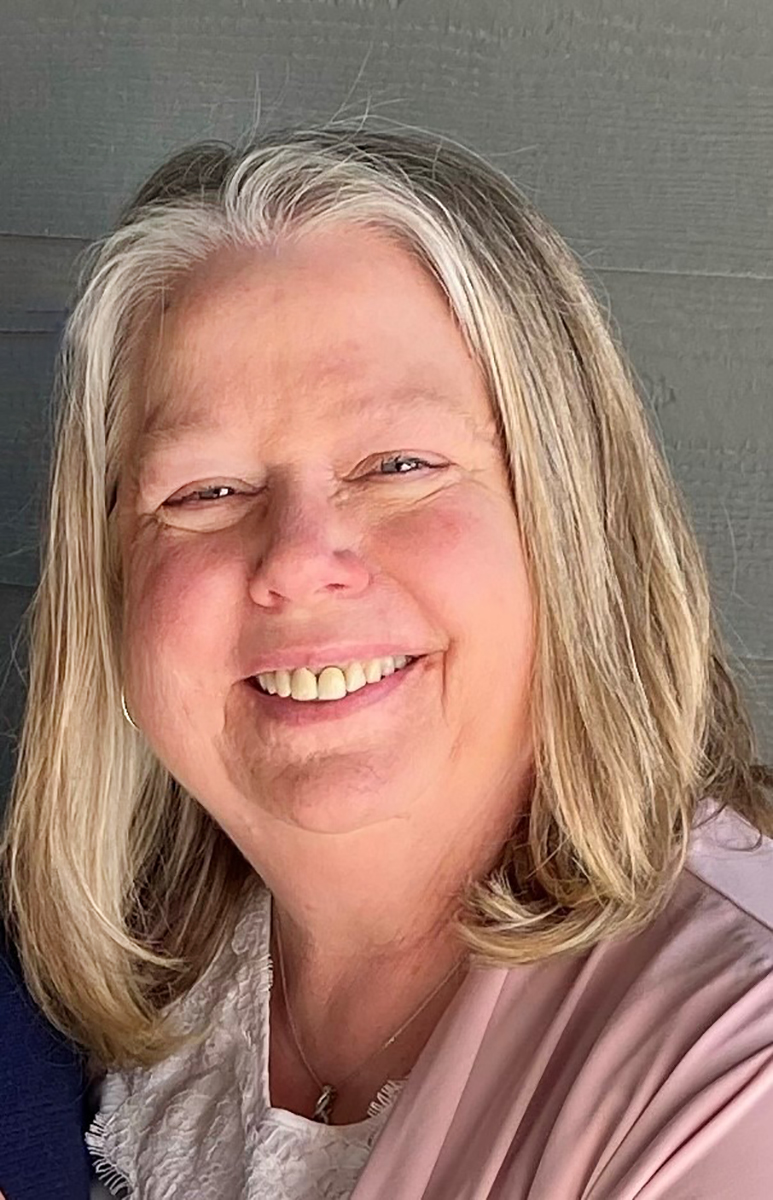 "In those days, there just wasn't a huge need for music teachers," Wright said. "So, I did music in the church and found other ways to teach, then we started our family. I eventually took a job as a speech language paraprofessional and fell in love with it. I saw the connection between music and helping kids with their speech."
She was still able to use her music training – but in another way.
"I use some of the techniques to help kids learn how to open their mouths, use their tongues and control air flow," Wright said. "When you sing, you have to enunciate your sounds, and when speak, you have to do that as well to be understood."
With a new goal in sight, Wright and her husband moved to Minden so she could go back to school. She obtained a master's degree in speech pathology from the University of Nebraska at Kearney in 1995.
"I used to say I would never move back to North Platte and teach, but we moved back to North Platte, and I taught for the North Platte Public Schools for 13 years," Wright said. "I loved my job, and I loved being there."
The couple relocated to Lincoln at the end of that period for their jobs and to be closer to two daughters. Wright worked for ESU#4 for a couple of years before her husband's sudden death in 2010.
"I taught for another year after that then went to the Syracuse Public Schools until retiring in 2020," Wright said. "I'm now teaching there again in a part-time capacity."
Being a teacher for so many years has given her a unique perspective on education and the path she chose for herself. She wouldn't have changed a thing.
"I think sometimes when people go to college, they get so ingrained in their major that they can't see what else is around them," Wright said. "One of the things I liked about NPCC was that it provided a really good overall basic education, and then when I transferred, I had the opportunity to focus even deeper on my major."
Although she chose to transfer to a four-year college, not all of her friends from NPCC did. Some found success going directly into the workforce after graduation.
"A bachelor's degree isn't for everybody, and that's OK," Wright said. "It's important for students to realize there are lots of options in life, and that's what NPCC offers. If I could shout it from the mountain tops, I would."
---