PTK members donate mailbox to Habitat auction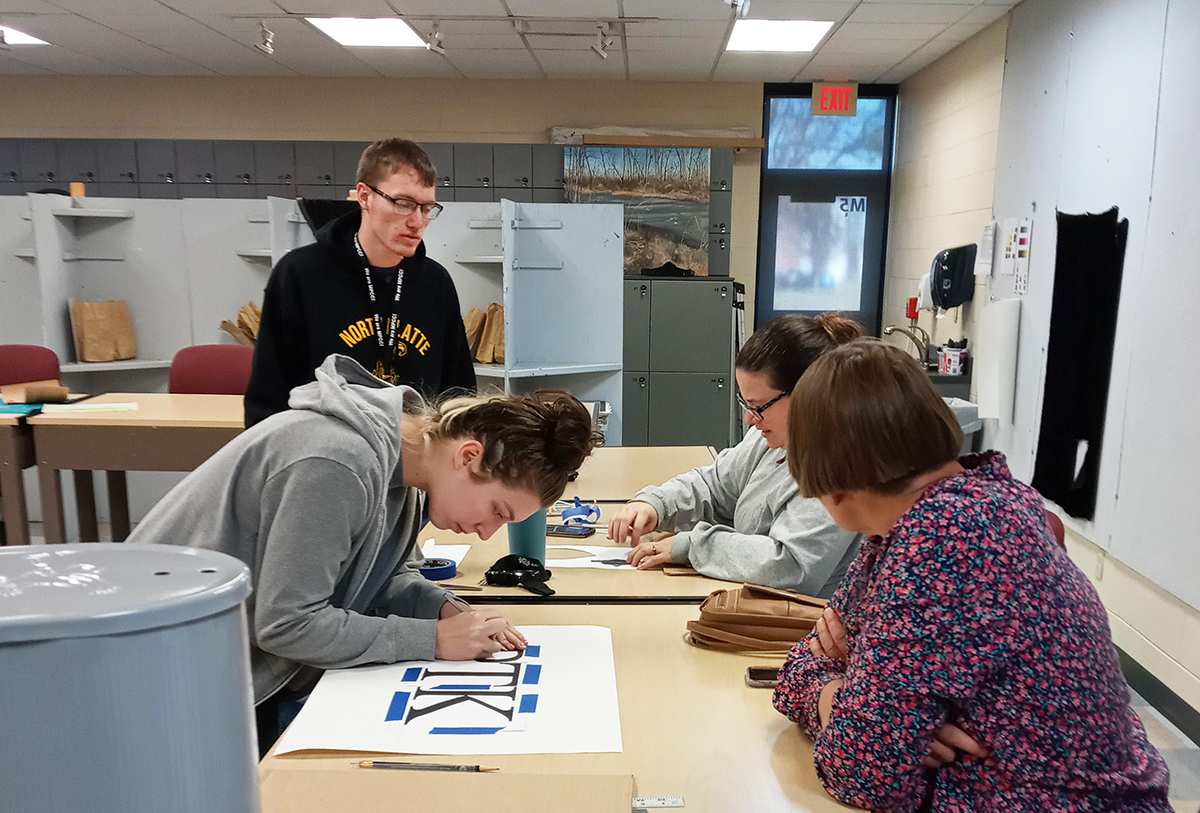 Tuesday, November 29, 2022
Members of Alpha Beta Theta, North Platte Community College's chapter of the Phi Theta Kappa Honor Society, decorate a mailbox for the 2022 Mailbox Auction. Pictured left to right are: Karley Spillane, Josiah Wriedt, Kathy Welte and Kari Bell.
The auction is an annual fundraiser for North Platte Area Habitat for Humanity, an organization that provides interest free home loans for local families in need of housing.
The fundraiser will be Dec. 6 on the second floor of the Prairie Arts Center. Appetizers and a cash bar will be available beginning at 5 p.m. The live auction will follow at 6 p.m.
The theme for this year's event, "Everyone deserves a place to receive their mail" coincides with Habitat for Humanity's overarching philosophy that "Everyone deserves a decent place to live."
The mailboxes were donated by North Platte Hardware and were decorated by more than 20 local artists. Proceeds from the auction will go toward the construction of safe, affordable homes for local families.
Tickets are free and are available on the NPCC South Campus in the Welcome Center, Learning Commons and Dr. Glynn Wolar's office, Room 145A, in the McDonald-Belton Building. They can also be accessed through the Habitat for Humanity office at (308) 534-6251.
---