NPCC music department to present "Holiday Knights" Dec. 6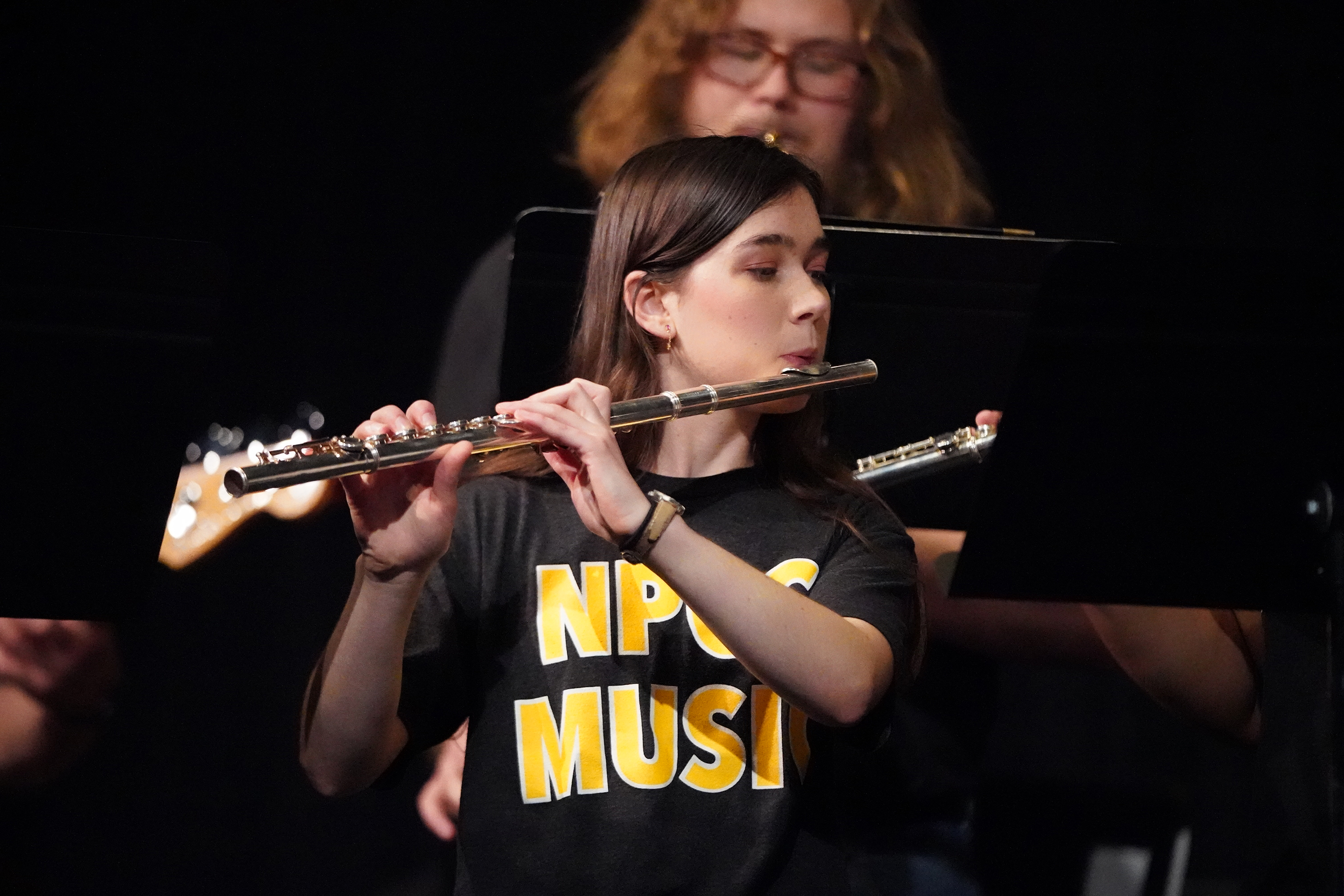 Wednesday, November 15, 2023
North Platte Community College's music department will host its annual holiday concert Dec. 6. This year's theme is "Holiday Knights."
The event is free and open to the public. It will feature performances by NPCC's jazz band, the Jazzy Knights, and the college's choir, the Knightly Singers.
"This will be a solid holiday concert, sharing music we are familiar with at this time of year," said Kristin Simpson, NPCC music instructor.
The following musicians will be showcased:
Gothenburg - Dustin Cartmill, Forrest Millsap
Imperial - LaReina Colton
North Platte – Leah Allen, Nathanial Allen, Morgan Greenwood, Don Kurre, Breanna Lundgreen, Forrest Millsap, Colby Munson, Sophia Perez, Lisa Picket, Anja Tejral, Uriel Wiezorek
The concert will begin at 7 p.m. in the McDonald-Belton Theater on the NPCC South Campus, 601 W. State Farm Rd., in North Platte.
NPCC's chapter of the National Association for Music Education will have a jackpot drawing that night. Tickets can be purchased at the door at a cost of $1 each or six for $5. Individuals don't have to be present to win.
The concert will be followed by a reception and refreshments in the fireplace area outside the theater.
---