MPCC grad follows trend: Returns home to raise family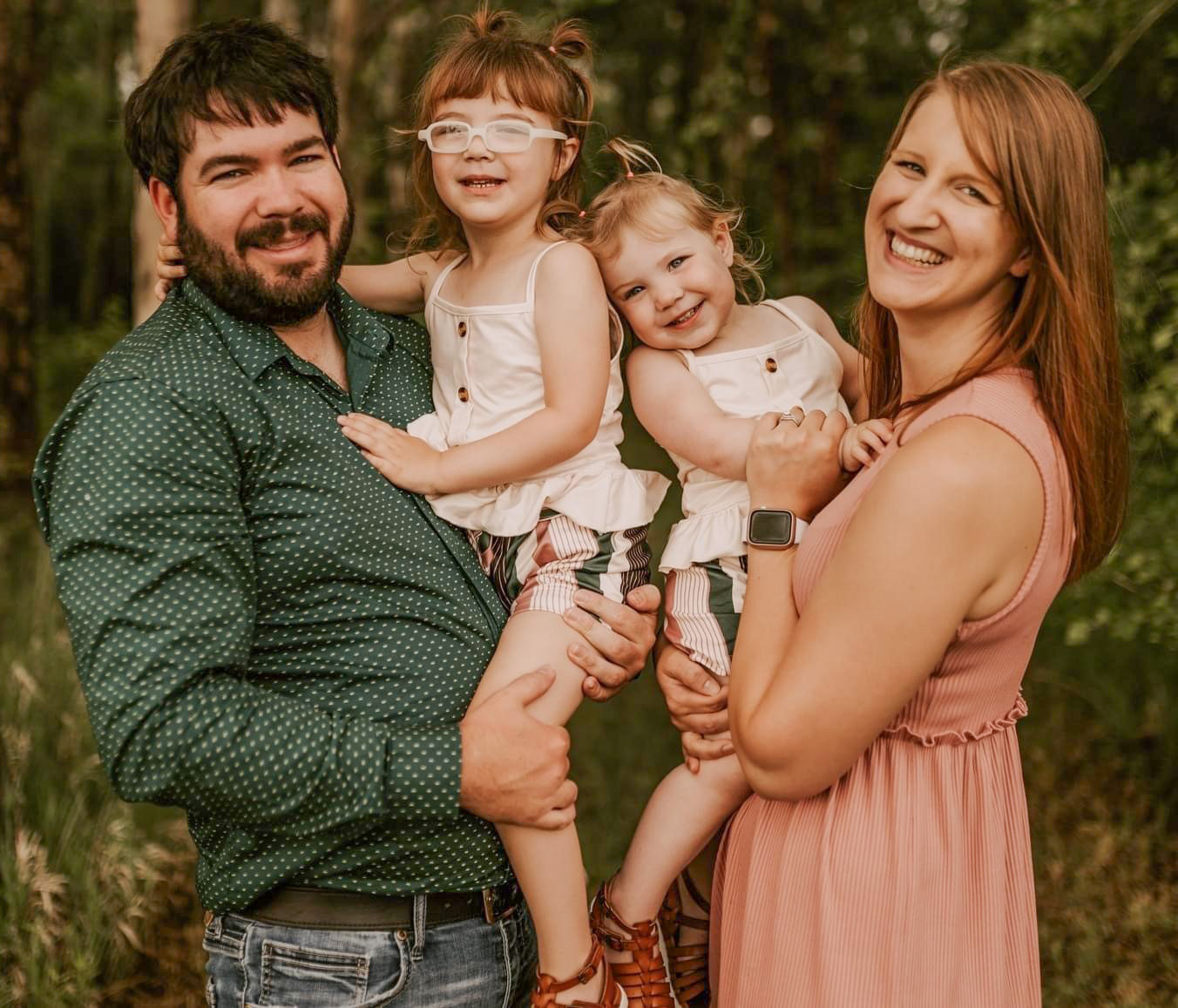 Monday, October 16, 2023
(Photo courtesy Bailey Sturgeon Photography)
A former Mid-Plains Community College student who was named homecoming queen almost 10 years ago is following a national trend of graduates returning to their hometowns to raise their families.
Jacee (Kershaw) Jedlicki, a 2012 graduate of Hitchcock County, played volleyball at North Platte Community College, discovered her love of nursing, tried life in the city and has returned to the McCook area where she's a registered nurse at Community Hospital.
As a high school senior, Jedlicki wanted to continue her love of athletics, particularly track or volleyball, with plans to become an ultrasound technician. She ultimately chose NPCC for the chance to play volleyball at a small school and to enjoy all the advantages that come with that.
"Playing volleyball that first semester was tough but good," Jedlicki said. "North Platte was a good size – not overwhelming, which I enjoyed coming from a small school, and it was close to home but not too close."
On the academic side, she was always interested in the medical field and always loved science. That helped ground her in a time of transition.
"It was a whirlwind," Jedlicki said, looking back at her freshman year.
The level of competition on the volleyball court and commitment to sports was a lot different than high school, but she said it was good.
"It definitely prepares you to manage your time, to work hard and become independent," Jedlicki said. "In the dorms I remember having a five-meal a week plan, so beyond those five cafeteria meals, we all had to learn how to budget and also how to eat nutritiously on a budget."
She enjoyed how students became close to their instructors. She felt like that "deeper connection" was one of the advantages smaller schools have over the big-city campuses. Upon learning of her ultrasound technician path, one of her instructors encouraged her to be open to other opportunities. It was during a certified nursing assistant class that Jedlicki decided to follow that advice and stepped out of her comfort zone to become a CNA, thinking it would be a good part-time job.
"My first day of CNA classes, I cried," she said. "I swore I would never do it again. It was tough. I was in a nursing home, it was understaffed, a little overwhelming and it's hard work."
But she stuck with it. After working at it for the summer, Jedlicki discovered an aspect of the job that suited her and has remained with her ever since.
"I liked connecting with my patients and spending time with them and becoming an important part of their daily routines," she said.
Jedlicki continued her medical path and volleyball. During her sophomore year, she was part of the Student Senate that helped plan activities, including the 2013 homecoming. She was surprised when her name was announced as homecoming queen between the women's and men's basketball games. Rascal Martinez was named homecoming king. (He's an American-style roots musician with four albums to his credit, who performs across the country.)
It was also during her sophomore year that she met and started dating Tyler Jedlicki, of Sutherland. Jacee received her associate degree in 2013 then moved to Lincoln and later married Tyler.
She attended the University of Nebraska-Lincoln for a year and worked at CHI Health St. Elizabeth's progressive care unit for four years. During that time, Jacee enrolled in the University of Nebraska Medical Center where she received a bachelor's degree in 2017.
The Jedlickis started their family with daughters Rylee, who is now 4 and Lyla, who is 2.
"We always knew we wanted to come back to the area and raise our kids here," Jacee said of McCook. "Coming from a small town and attending college in a close-knit community, I just never really felt as much at home in Lincoln. It's just different."
When a job opened up for an industrial arts instructor at McCook Public Schools in 2021, the Jedlickis moved back. Tyler teaches, and Jacee has been an RN the past two years at Community Hospital. She describes her job as a floater, doing medical-surgical work and also working with post-partum and emergency room patients.
"I really like it here. Every day is different and some days it's pediatrics, other days it's newborn babies, and you never know what the emergency room will bring," she said, adding this job has allowed her to broaden her skill set.
The former college homecoming queen has returned and so has homecoming after an almost 10-year hiatus. Jedlicki said she's glad the college is bringing back homecoming and scheduling alumni events. She admits that since graduating, she's not returned to campus very often. Her contact was limited to attending a couple basketball games and playing in an alumni volleyball game before her daughters were born. She's glad alumni have opportunities to reconnect.
Alumni are encouraged attend any or all of the alumni and homecoming events and share their stories. Schedules can be found online at www.mpcc.edu.
---