Ribbon cut on MPCC Imperial Campus expansion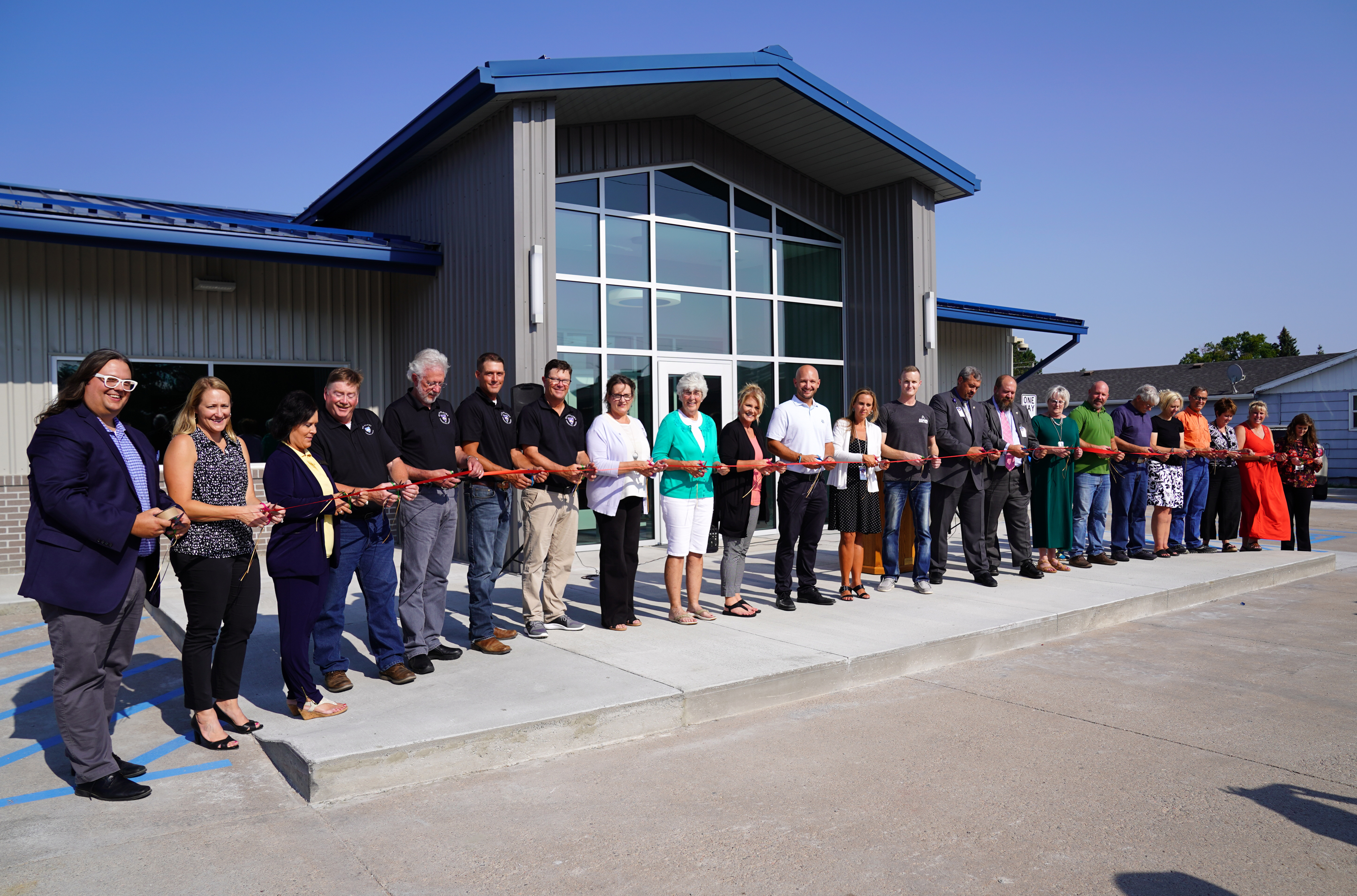 Wednesday, July 21, 2021
Mid-Plains Community College administrators, city and county officials and donors prepare to cut the ribbon on the newly renovated MPCC Imperial Campus Wednesday evening in Imperial.
The ribbon cutting ceremony was part of an open house that gave the public its first look at the expanded and remodeled facility.
The project
Work began about a year ago after it was determined more space was needed to meet area demands.
A steady increase in full-time enrollment as well as additional partnerships with local businesses and industries resulted in a need to accommodate enhanced workforce training, state-of-the-art mobile equipment and advancements in distance learning technology.
In July of last year, ground broke on a 2,500-square-foot addition on the north end of the existing campus building. The addition consists of two new classrooms, a multi-purpose community room, an office that doubles as a storm shelter, restrooms, a mechanical room and a storage room.
In January, classes were moved into the new space so they could continue uninterrupted.
The second phase of the expansion project began a month later. Crews remodeled the south end of the facility – overhauling the distance learning classroom, creating a testing room, adding a simulation lab to the health sciences classroom, updating the building entryway and implementing new furniture and equipment throughout.
The newly renovated Imperial Campus will be better set up to meet the needs of students, businesses and industries in the southwest corner of its service area.
Since the campus opened at its current location in 2008, it has provided the Chase County region with both traditional and non-traditional classes, business and targeted industry trainings and a variety of avocational and recreational courses.
The expansion will provide more opportunities for additional enrollment in nursing, CPR and Emergency Medical Services. Not only will there be increased class space for general education/transfer courses, but the multi-purpose room can also be used for on-site, applied technology courses and new hands-on learning opportunities.
Those opportunities could include everything from meetings and business trainings to children's classes and community education workshops.
The expansion was possible thanks in part to the support of generous donors. In addition to MPCC's contribution toward the $925,000 cost of the project, funding came from the City of Imperial, the Chase County Board of Commissioners, donations from several local businesses and organizations and the William and Ruth Scott Family Foundation of Omaha.
Wayne Dowhower Construction, Inc., of North Platte, was the contractor for the project.
---