MPCC Career Services hosts résumé workshops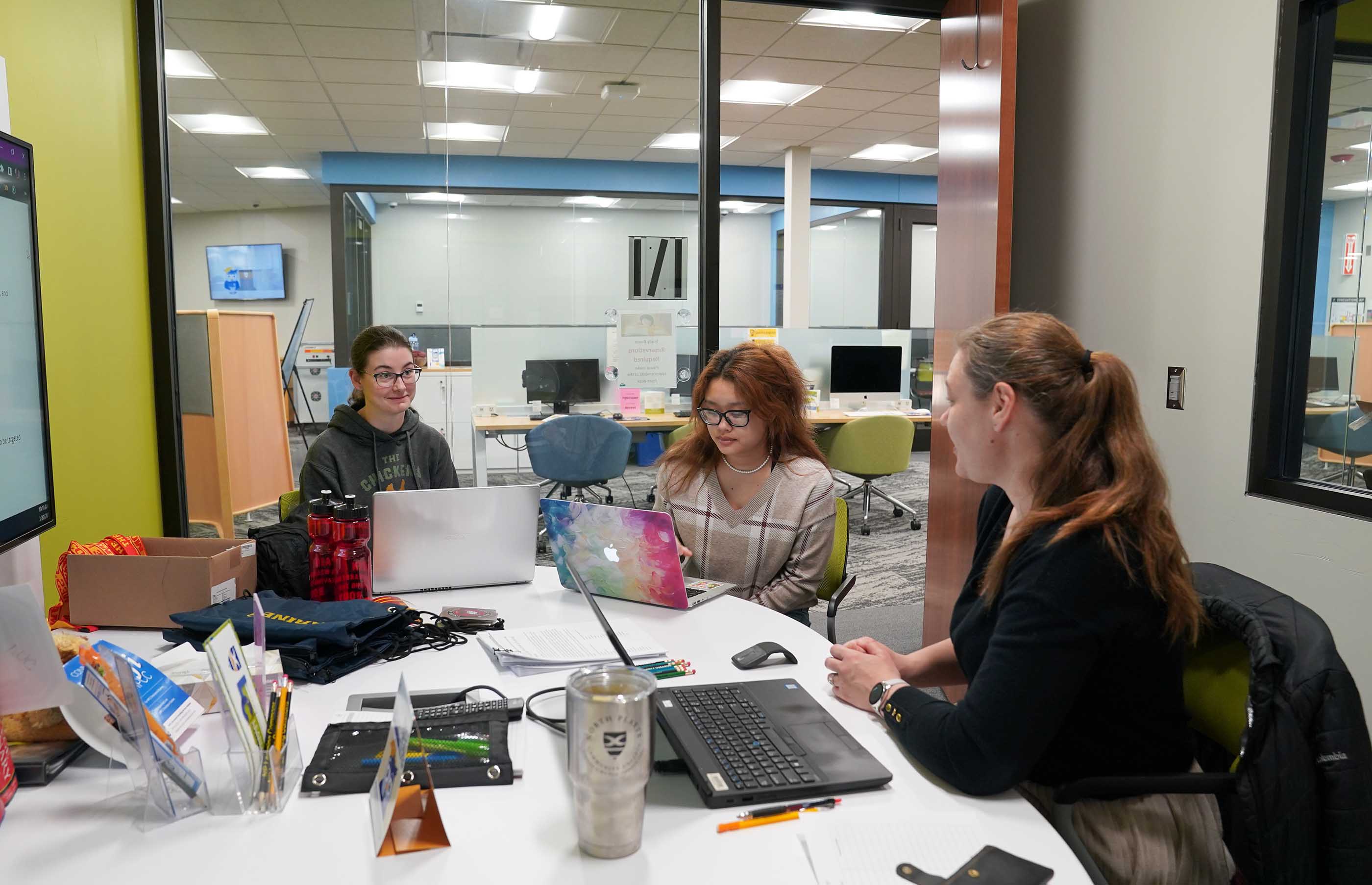 Thursday, March 30, 2023
Mid-Plains Community College students receive résumé assistance from Amy Sabatka, career placement coordinator, Thursday morning in MPCC's Learning Commons in North Platte.
The college's Career Services department offered a similar free résumé workshop in McCook to assist students and members of the public in the job search process.
Pictured left to right are: MPCC students Gaby Dowling and Lily Zheng, both of North Platte, and Sabatka.
---