Next stop nationals for MPCC Shooting Club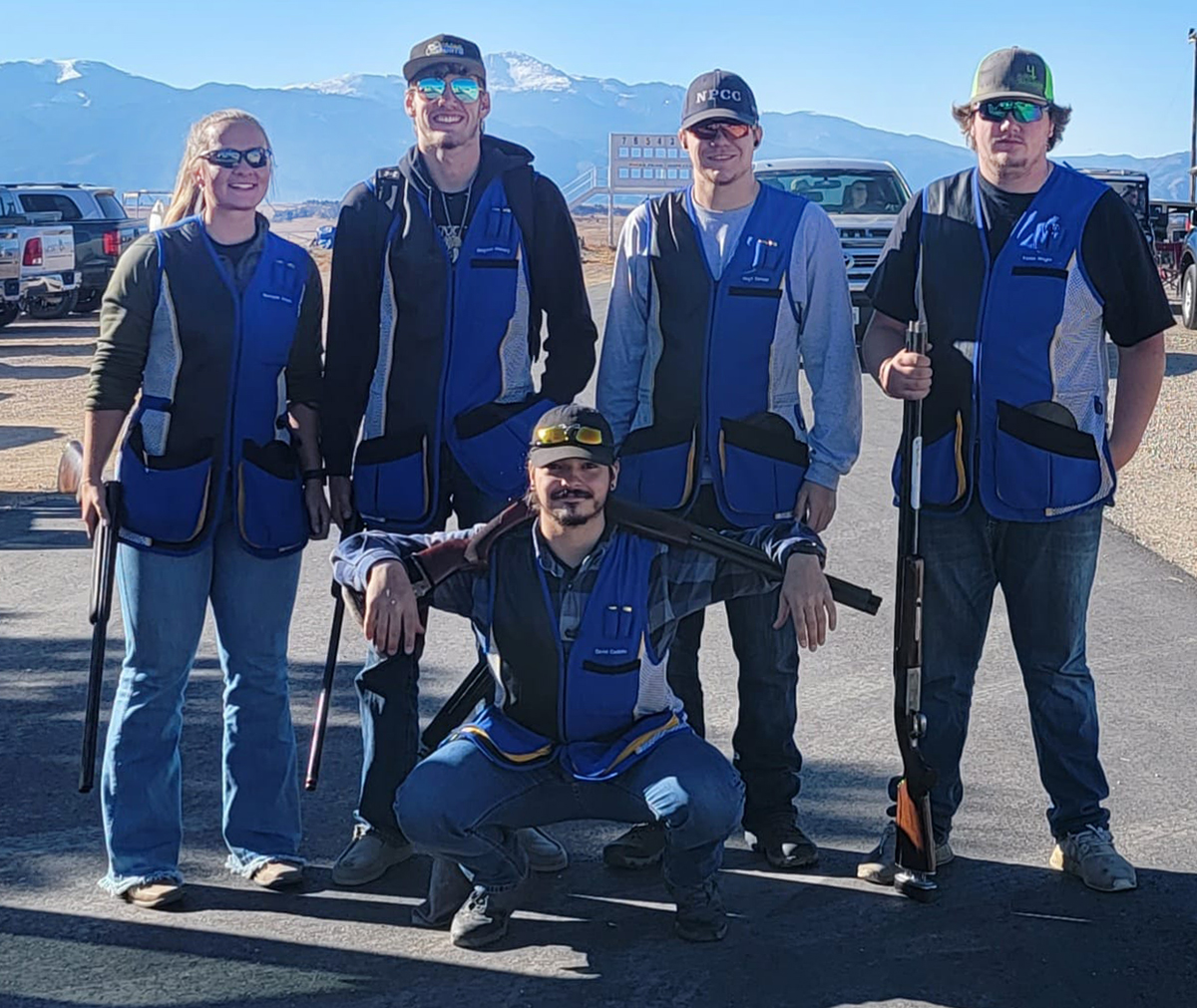 Tuesday, November 14, 2023
Five members of the Mid-Plains Community College Shooting Club are headed to nationals. They are David Cudzilo and Kadan Wright, of North Platte, Blayzon Mooney and Nevayah Jones, of McCook, and Hoyt Dancer, of Sutherland.
The team competed in Colorado Springs, Colo. Friday through Sunday at the Fall West Coast Conference Championships, which is part of the Clay Targets Shotgun Bowl Series.
The regional competition provided an opportunity for team members to be ranked in their respective disciplines ahead of nationals. MPCC was the only two-year college in attendance. The team ended the competition sixth out of 14 schools.
Mooney was part of a six-way tie for third place in trap. He and Cudzilo both shot their first 25 straights in trap. Jones managed a personal record in skeet while Dancer also topped his PR in trap and sporting clays.
The team will compete March 18-23 at the Association of College Unions International and Scholastic Clay Target Program National Championships.
The championships bring together hundreds of athletes from across the U.S. to compete for top honors in all disciplines, including American, international and doubles events at the National Shooting Complex in San Antonio, Texas.
The MPCC Shooting Club is raffling a TriStar Trinity shotgun, sponsored by the River Valley Gun Gallery and assistant shooting club coach Ellie Schad, to help offset the cost of entry fees and travel expenses.
Tickets are available from any shooting club member, shooting club head coach Heather Wright at Suds R Us and Schad at Lashley Land and Recreational Brokers. Both businesses are in North Platte. The drawing will be 5 p.m. Dec. 1. The winner will be notified by phone.
---