Titan Machinery provides training to NPCC diesel students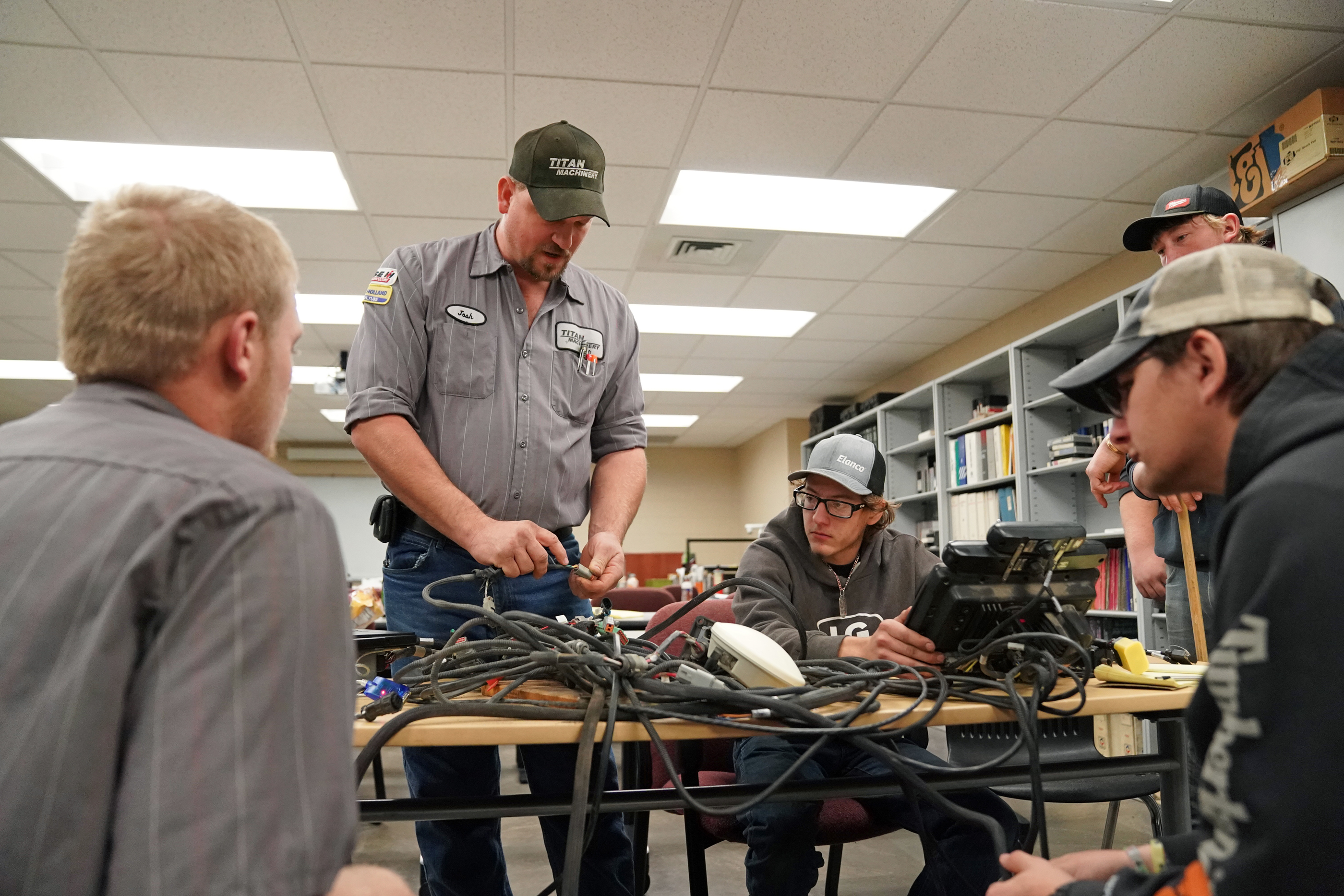 Thursday, December 2, 2021
Josh Zwickl, precision farming technician for Titan Machinery, demonstrates a problem-solving technique for the advanced diesel class at North Platte Community College Thursday.
Zwickl, an alum of the college's diesel program, spent the entire week at NPCC offering GPS and precision farming training.
The students received practical instruction in hardware and software installation, maintenance and troubleshooting. They also traced hydraulic and electrical circuits and operated a tractor to calibrate it for navigation and steering control.
"All I can do is lecture about those topics," Steve Kramer said. "Josh brought equipment from Titan that the students used to gain hands-on skills. He put issues into a system, and then had the students install and load software while working out bugs along the way. It was a great opportunity for them to gain valuable experience in real-world situations that they can take with them as they pursue careers."
---