MCC's Winterfest set for Dec. 7 at 7 p.m.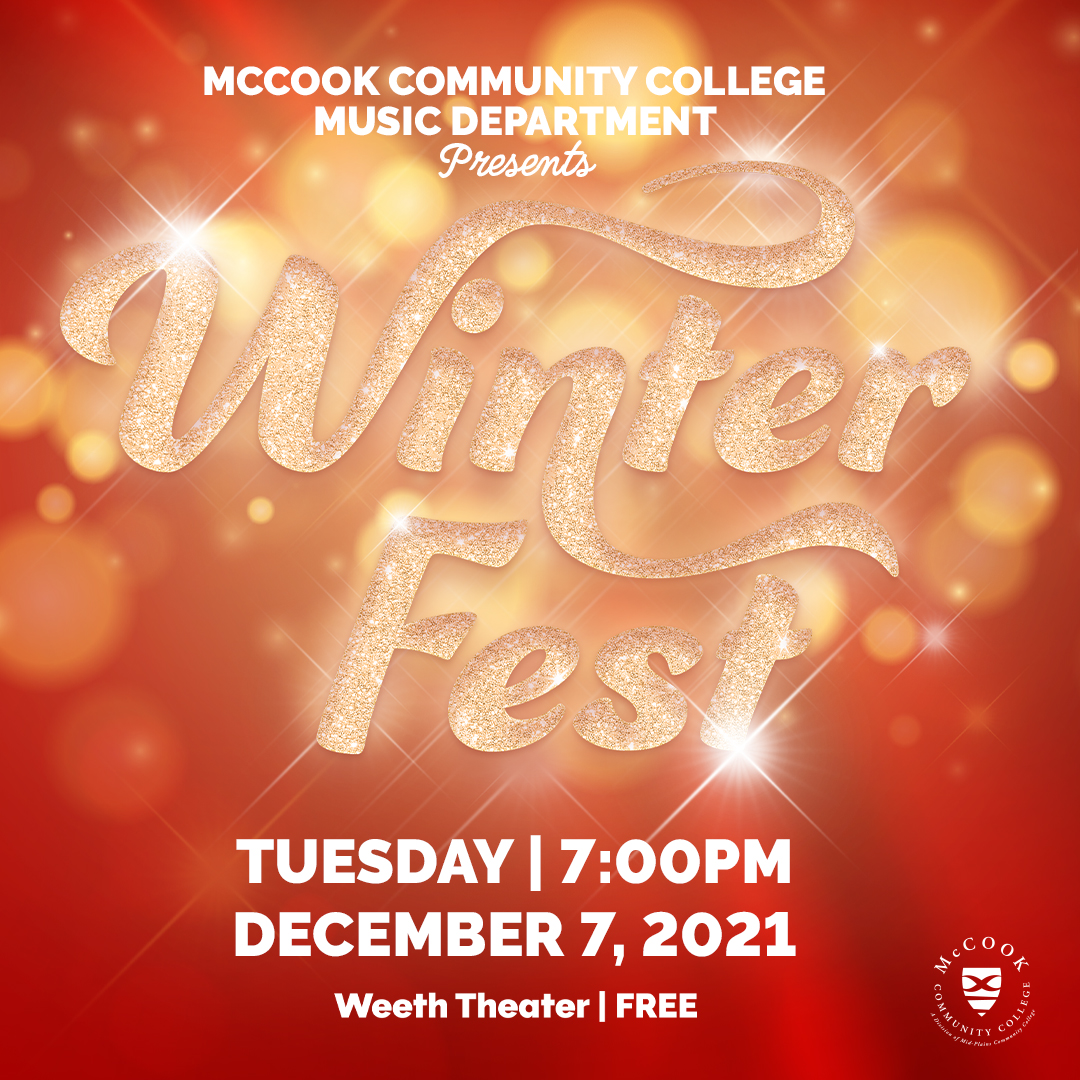 Tuesday, November 30, 2021
The McCook Community College Music Department's winter concert is Dec. 7 at 7 p.m. in the Weeth Theater in Tipton Hall. Admission is free.
Winterfest will feature the Concert Choir, Chamber Ensemble, and MCC Children's Choir, under the direction of Mirna Y. Cabrera, with Rebecca Bogardus, pianist.
Program repertoire will include compositions by: Gustav Holst, Antonio Vivaldi, Franz Schubert and selections of G. F. Handel's "Messiah." Folk song arrangements include selections from Ukraine and Canada.
---