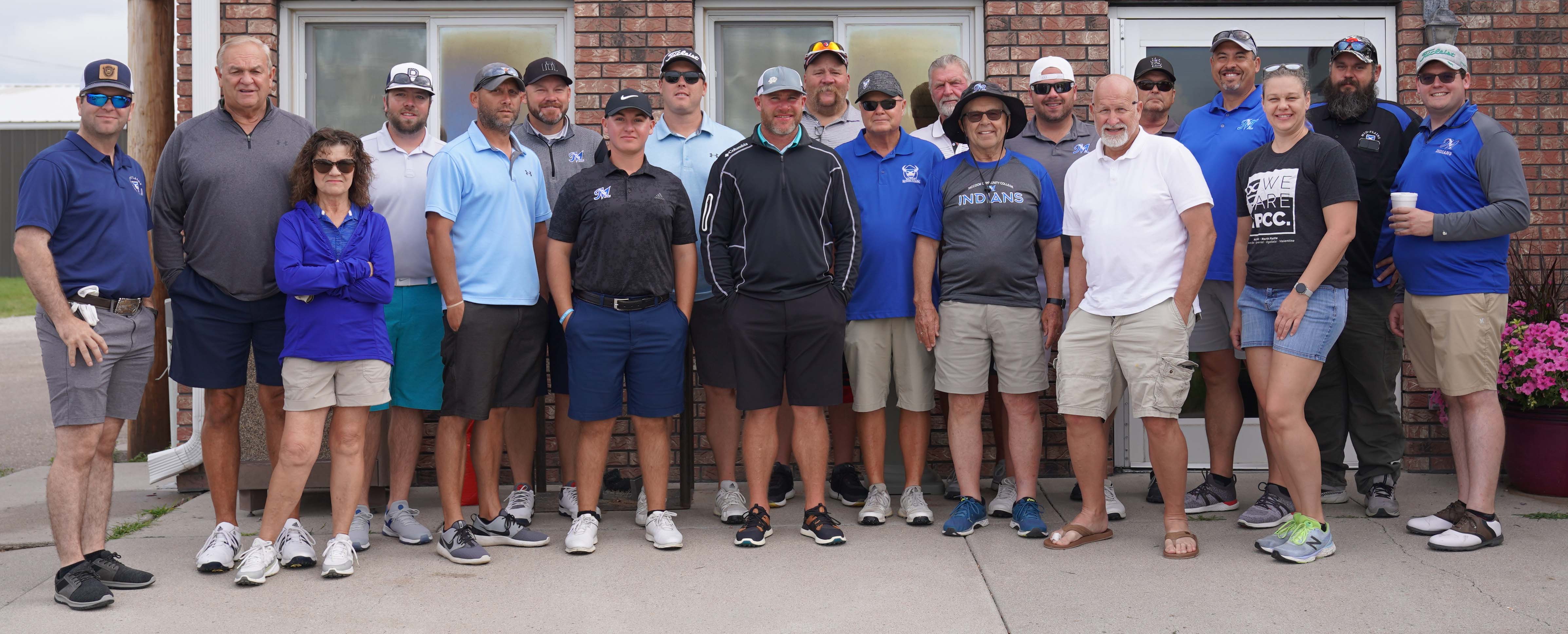 Monday, July 10, 2023
McCook Community College employees and alumni joined community members at Heritage Hills Golf Course in McCook July 8 to play in the annual alumni golf tournament to raise money for scholarships.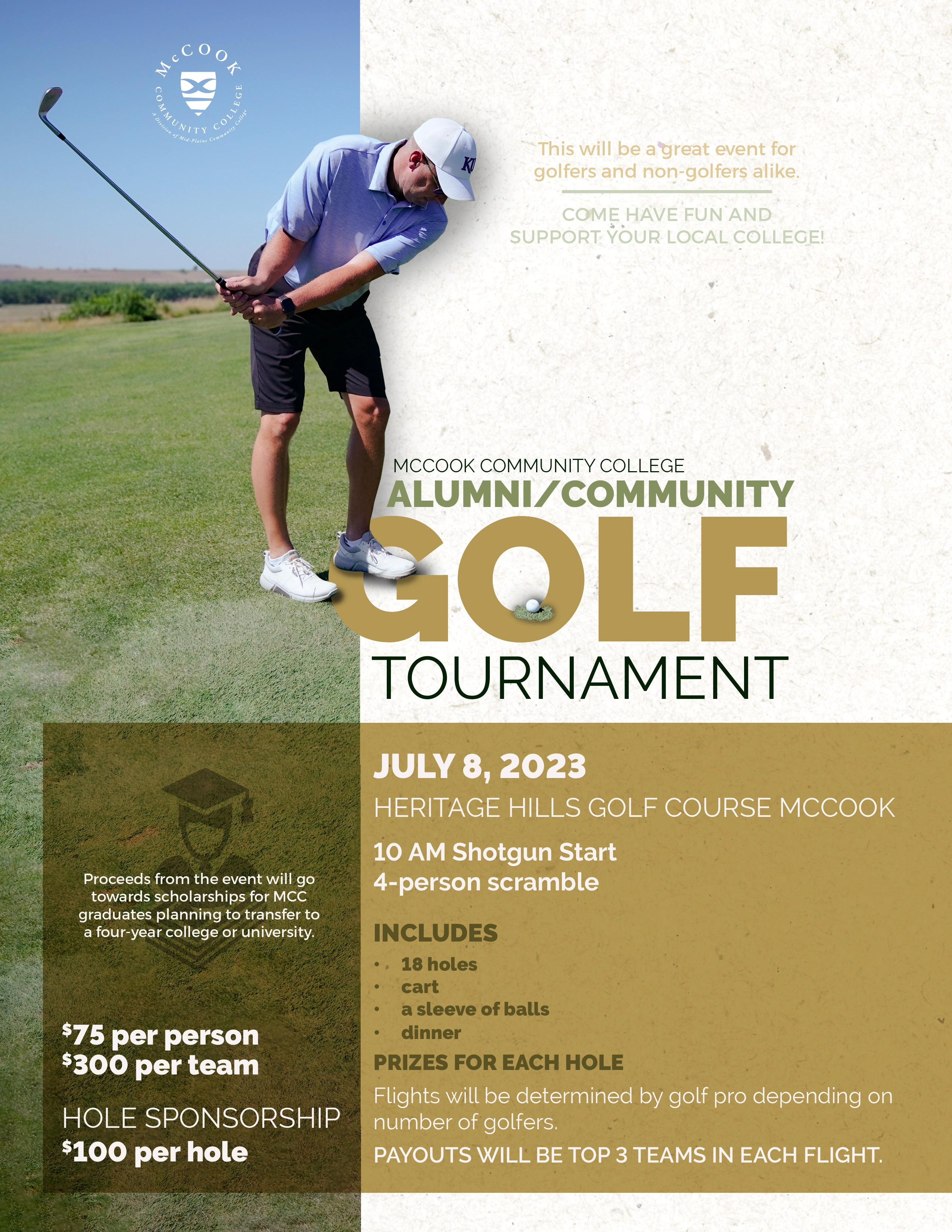 Monday, June 5, 2023
The 2023 McCook Community College alumni/community golf tournament is set for July 8 at the Heritage Hills Golf Course. To register, contact Heritage Hills Golf Course at 308-345-5032.

Tuesday, July 12, 2022
McCook Community College alumni and staff gathered for a group photo prior to Saturday's MCC alumni/community golf tournament. Proceeds to go towards MCC alumni transfer scholarships.
---