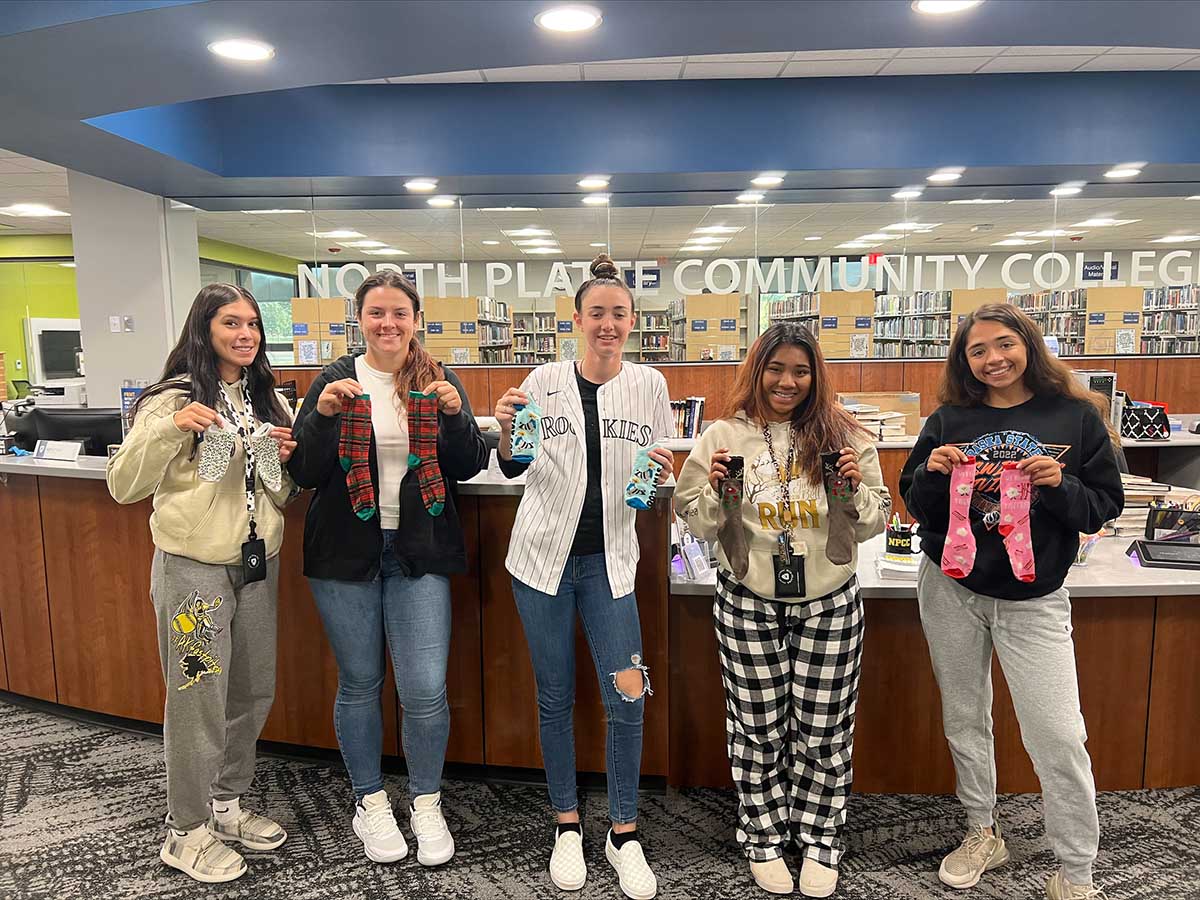 Wednesday, September 28, 2022
North Platte Community College students Esper Lewandowski, Lili Kukučková, Gwen Anderson, Taelyn Dakamas and Juliana Ortiz hold up socks in NPCC's Learning Commons Wednesday morning.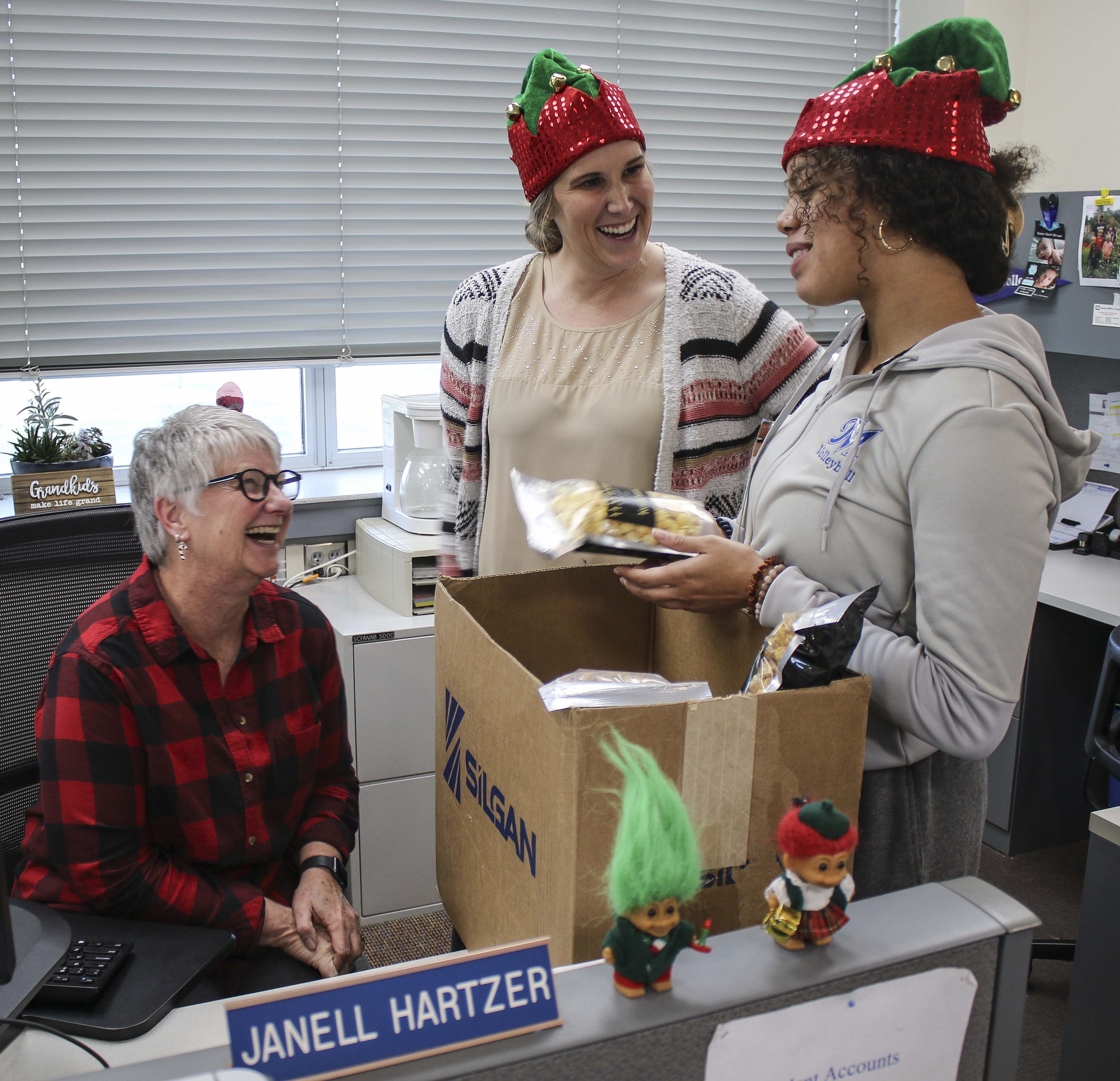 Monday, December 13, 2021
With the semester winding down and the holidays near, the McCook Community College Learning Commons staff has delivered salty and sweet goody bags of appreciation to MCC faculty and staff.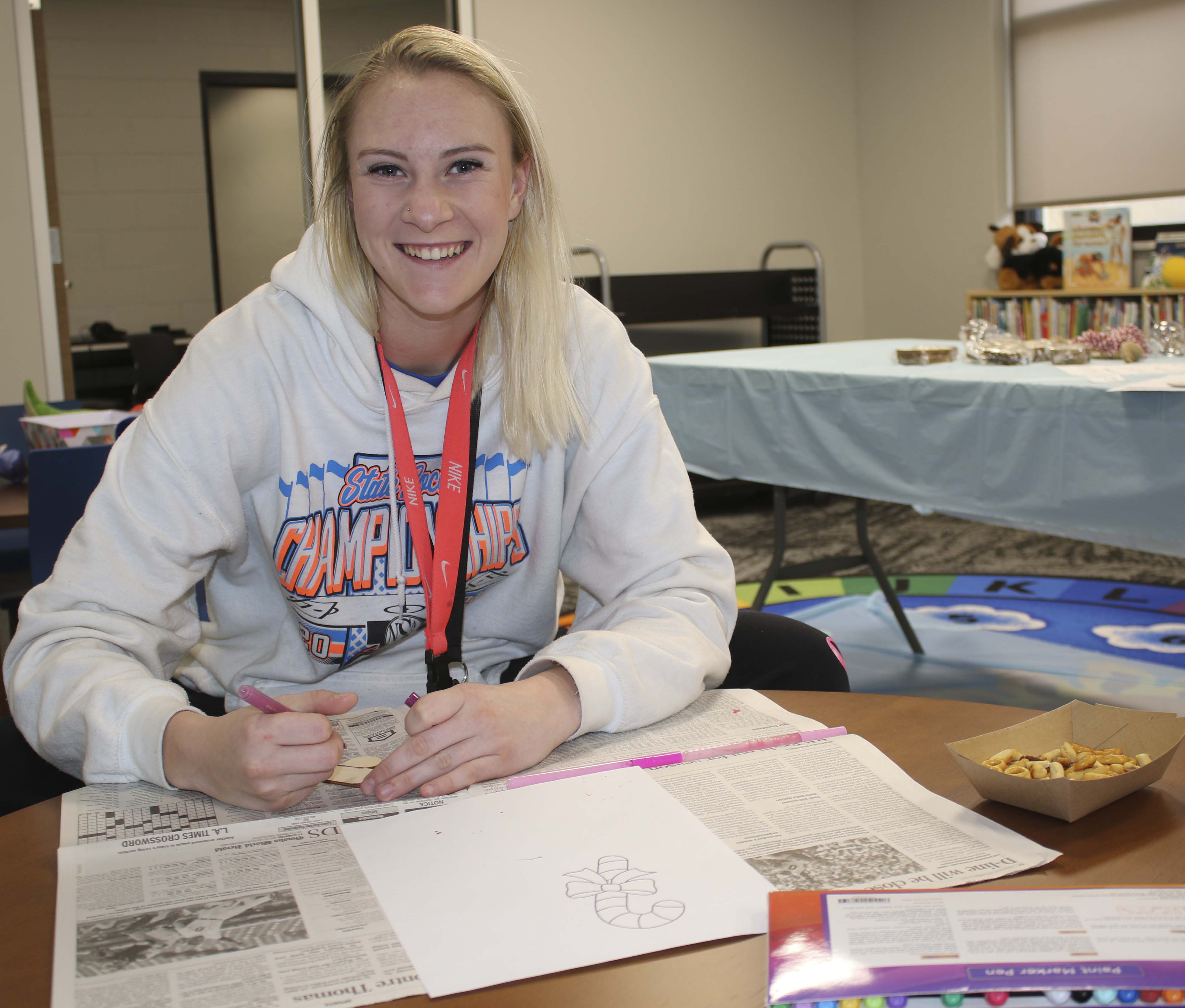 Wednesday, December 8, 2021
McCook Community College freshman Alyssa Winter takes a break from studies Tuesday to participate in one of the many Learning Commons pre-final week de-stress activities. Here, she made a holiday ornament to take to her home in Lexington while also enjoying snacks.
---