KC Launch Business Pitch Competition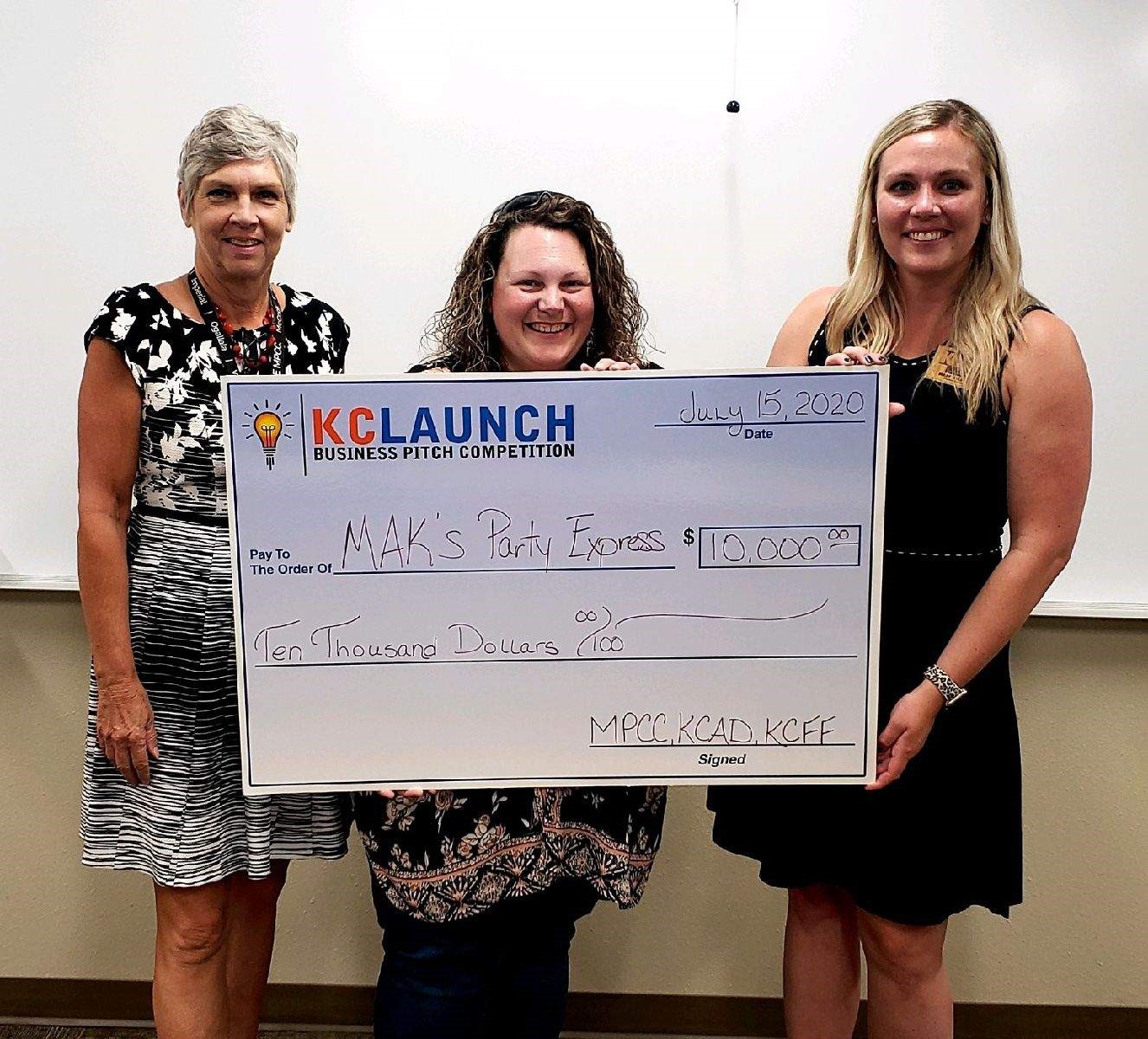 Congratulations to MaKenzi Spurgin (center), the 2020 winner of the inaugural KC Launch business contest. Also pictured are Mary Pierce, Mid-Plains Community College Ogallala campus administrator, and Mary Wilson, Keith County Area Development executive director.
Coming in 2022!
The second annual KC Launch is planned for 2022! A partnership between Mid-Plains Community College, Ogallala Community Campus, and Keith County Area Development, KC Launch aims to inspire the entrepreneurial spirit in the area. Details to be released at a later date.