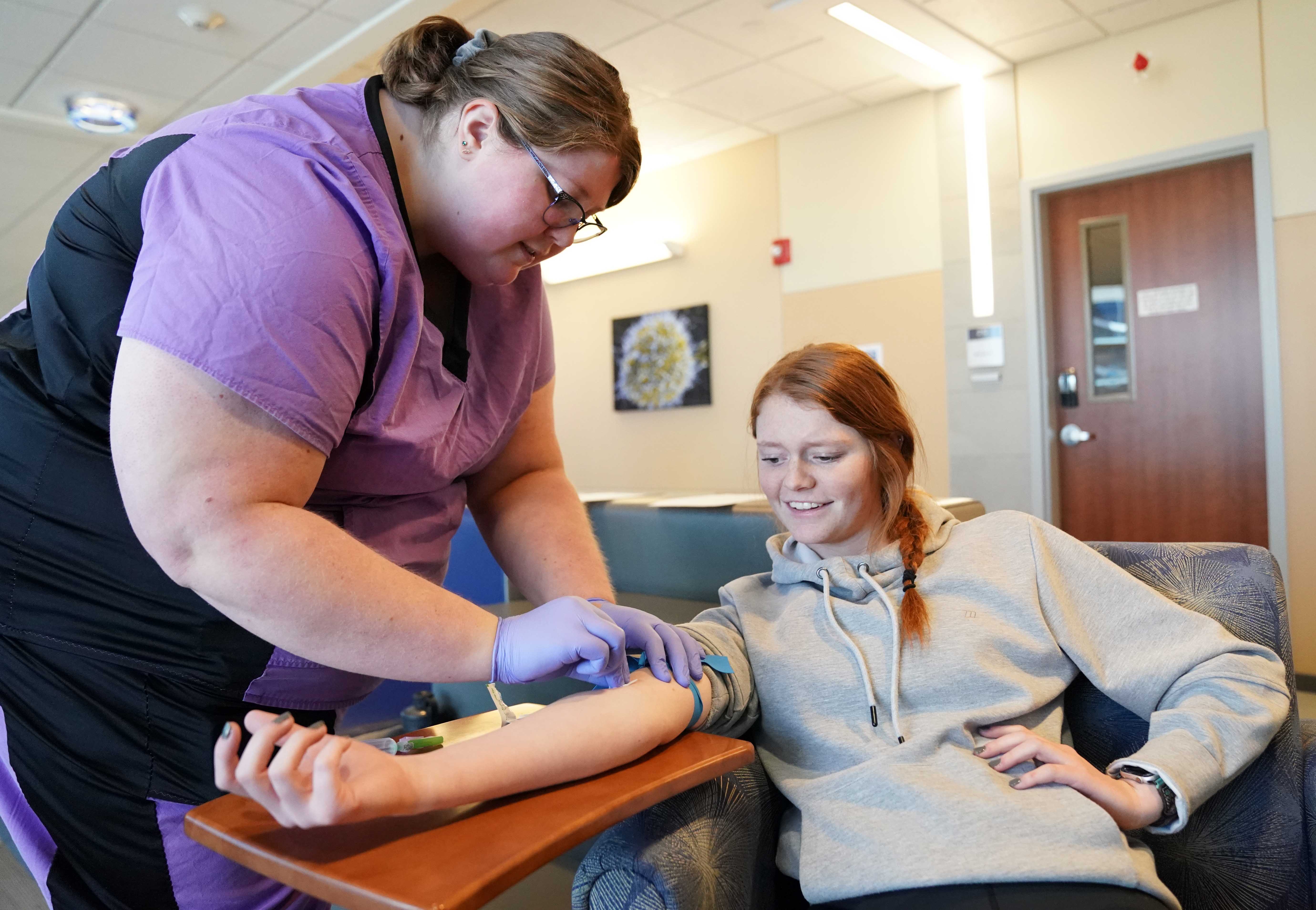 Friday, September 16, 2022
Fundamental of Phlebotomy is an eight-week course being offered in McCook that begins Oct. 13 and runs Thursdays through Dec. 15.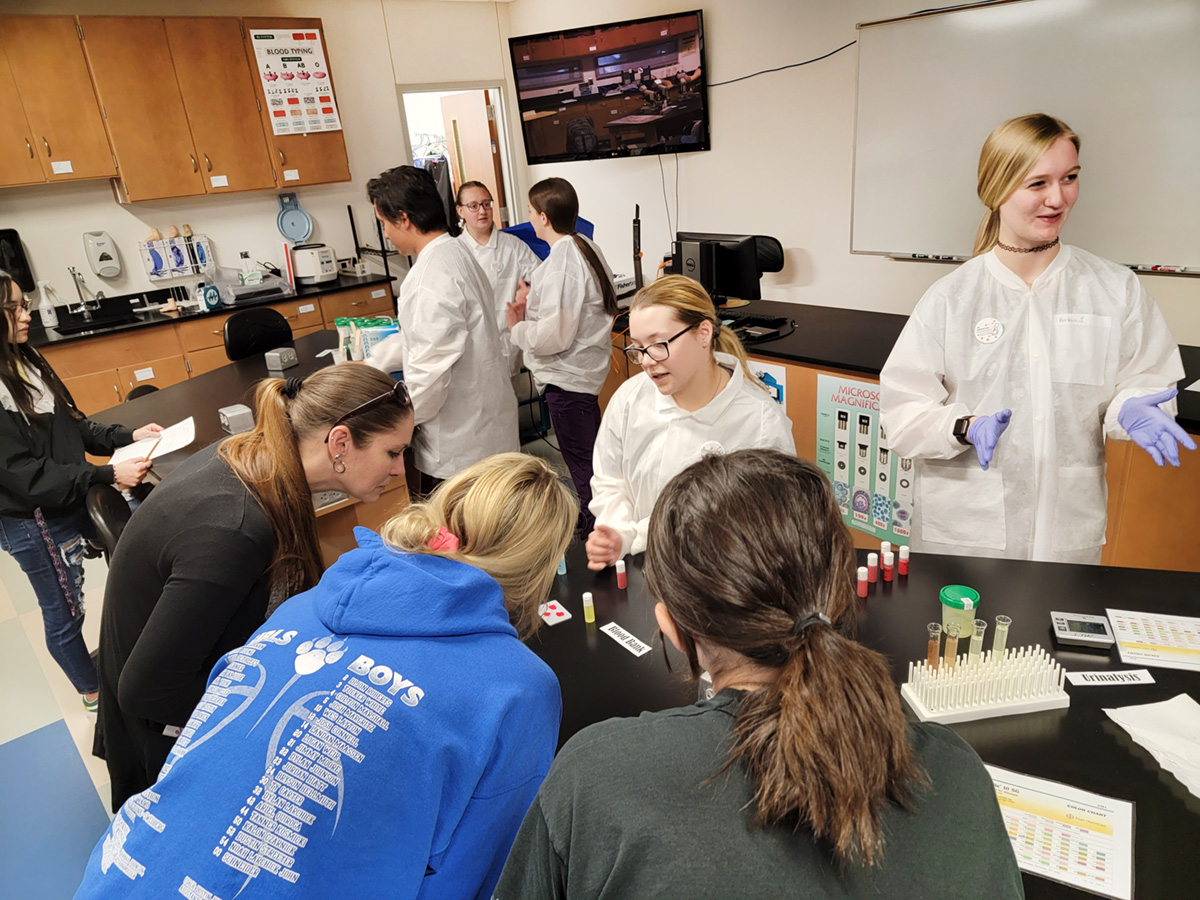 Tuesday, April 26, 2022
Medical Laboratory Technician students at North Platte Community College celebrated Medical Laboratory Professionals Week with tours and demonstrations Tuesday.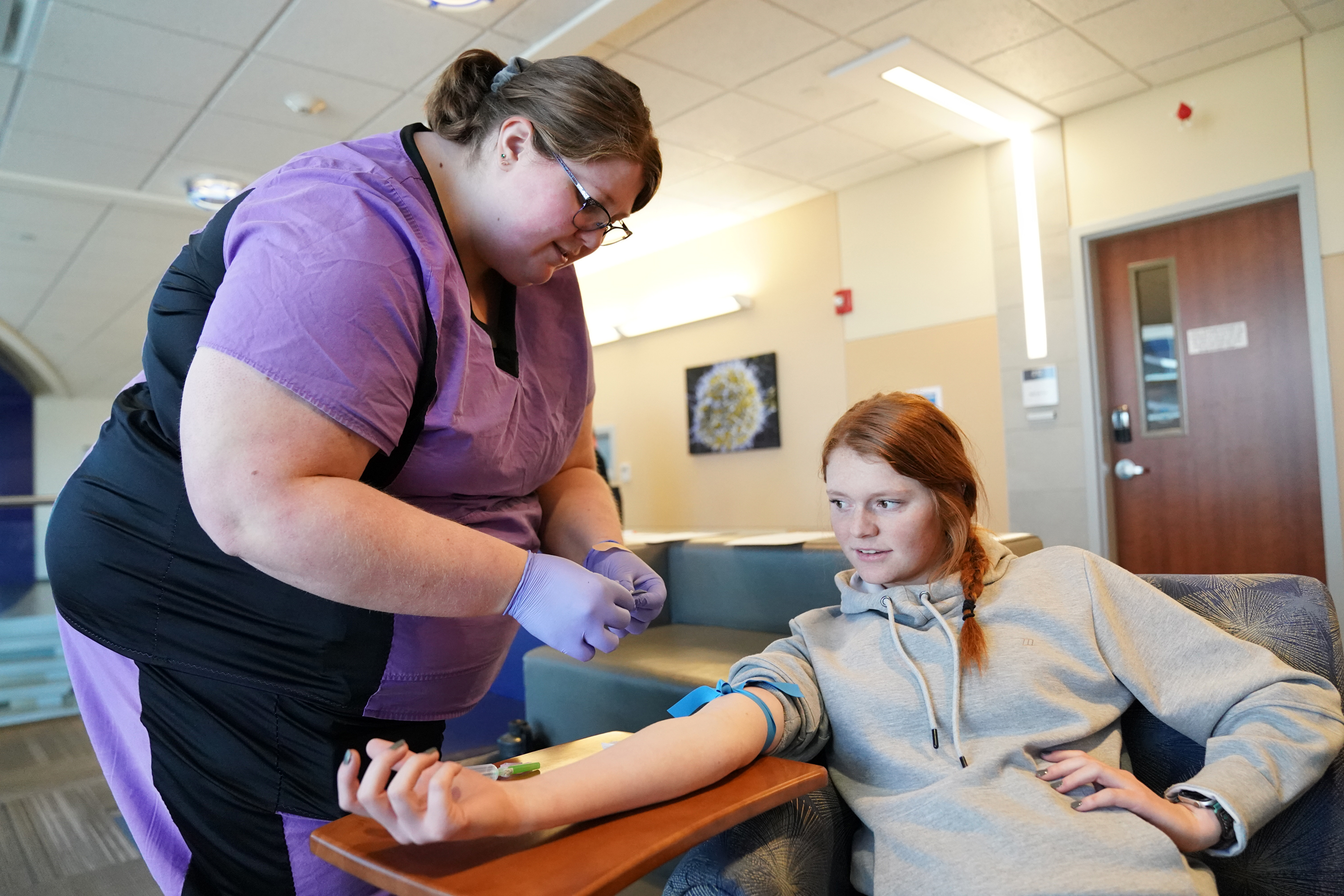 Wednesday, March 2, 2022
Medical Laboratory Technician student Mariah Schneider, of Wellfleet, prepares to draw blood from Kylie Licking, of Seneca, Wednesday in the North Platte Community College Health and Science Center.
---