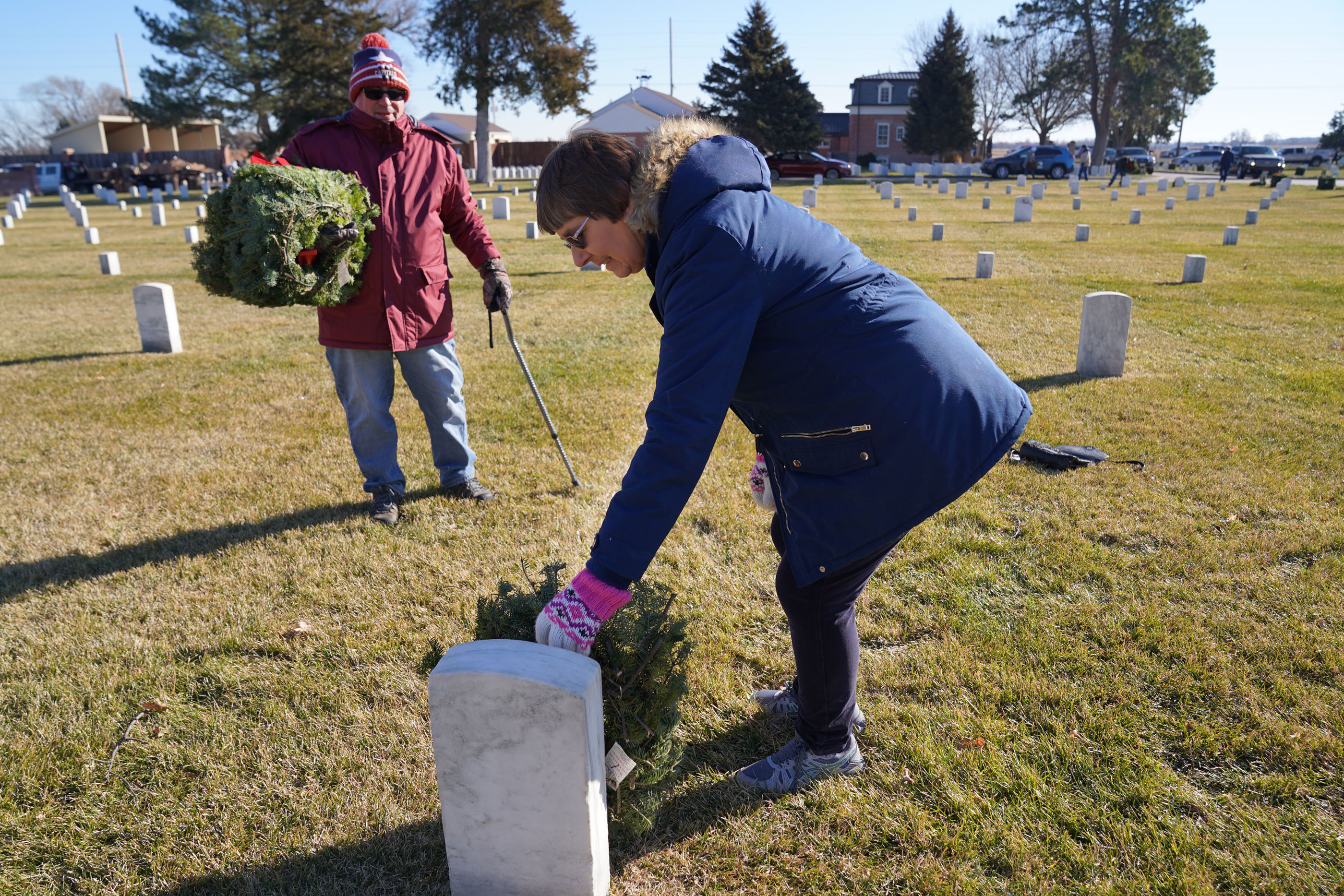 Saturday, December 18, 2021
Kari Bell, of North Platte, lays a wreath on a headstone during a Wreaths Across America ceremony at Fort McPherson National Cemetery Saturday morning.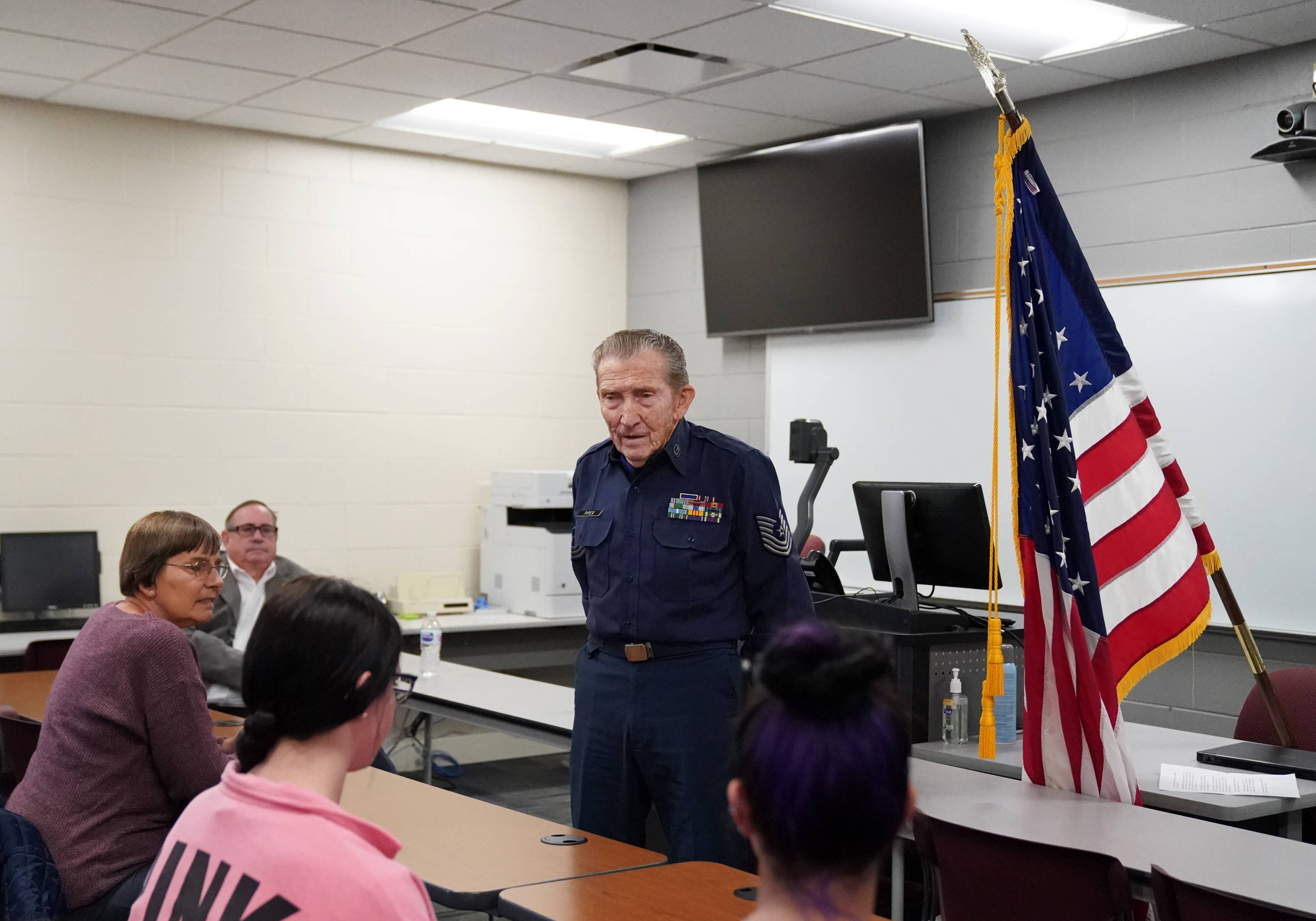 Thursday, November 11, 2021
Don Piper, of North Platte, speaks during a Veterans Day ceremony at North Platte Community College on Thursday. The event, which was open to the public, was standing room only.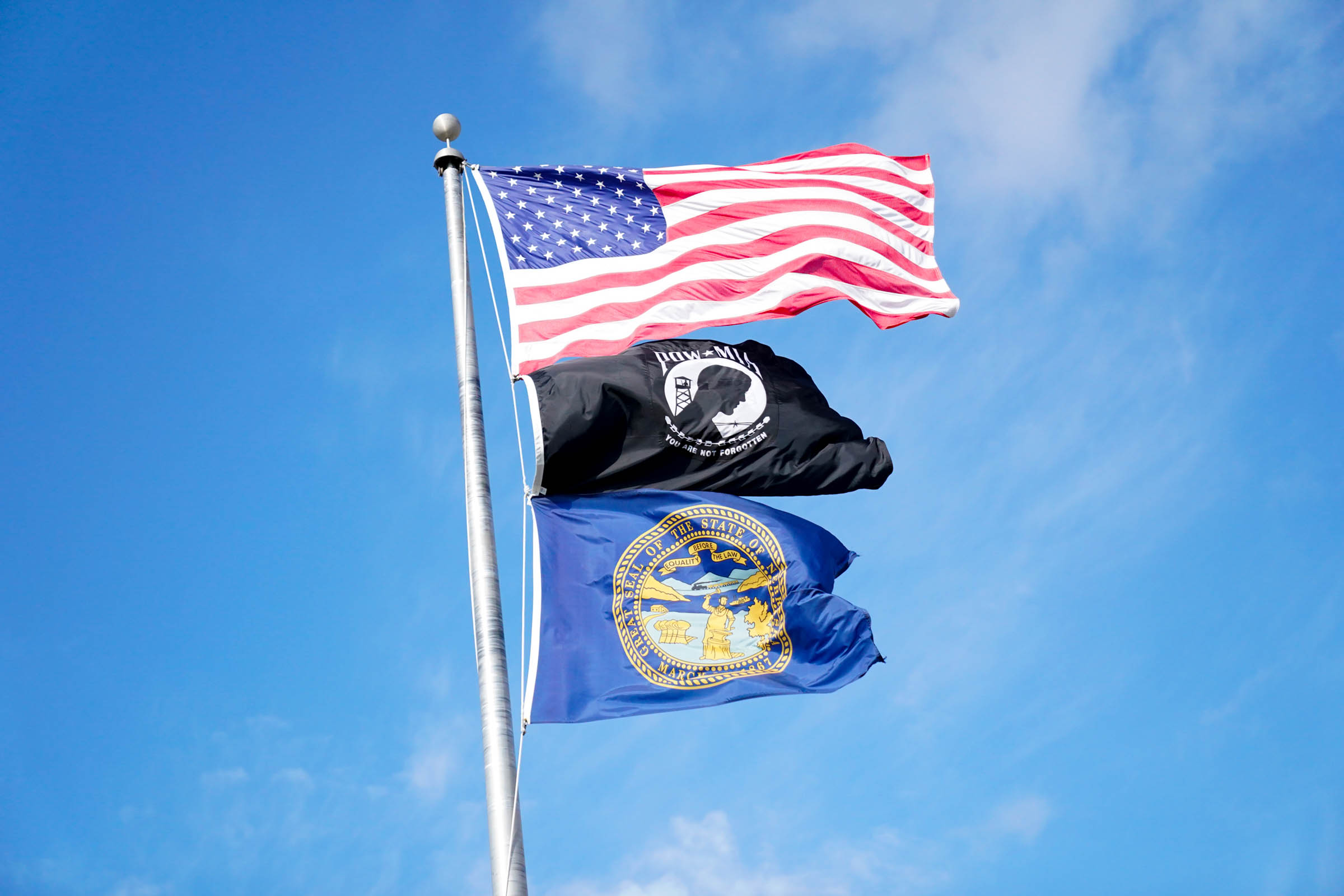 Wednesday, September 8, 2021
North Platte Community College will pay tribute to prisoners of war and those missing in action Sept. 17.
---