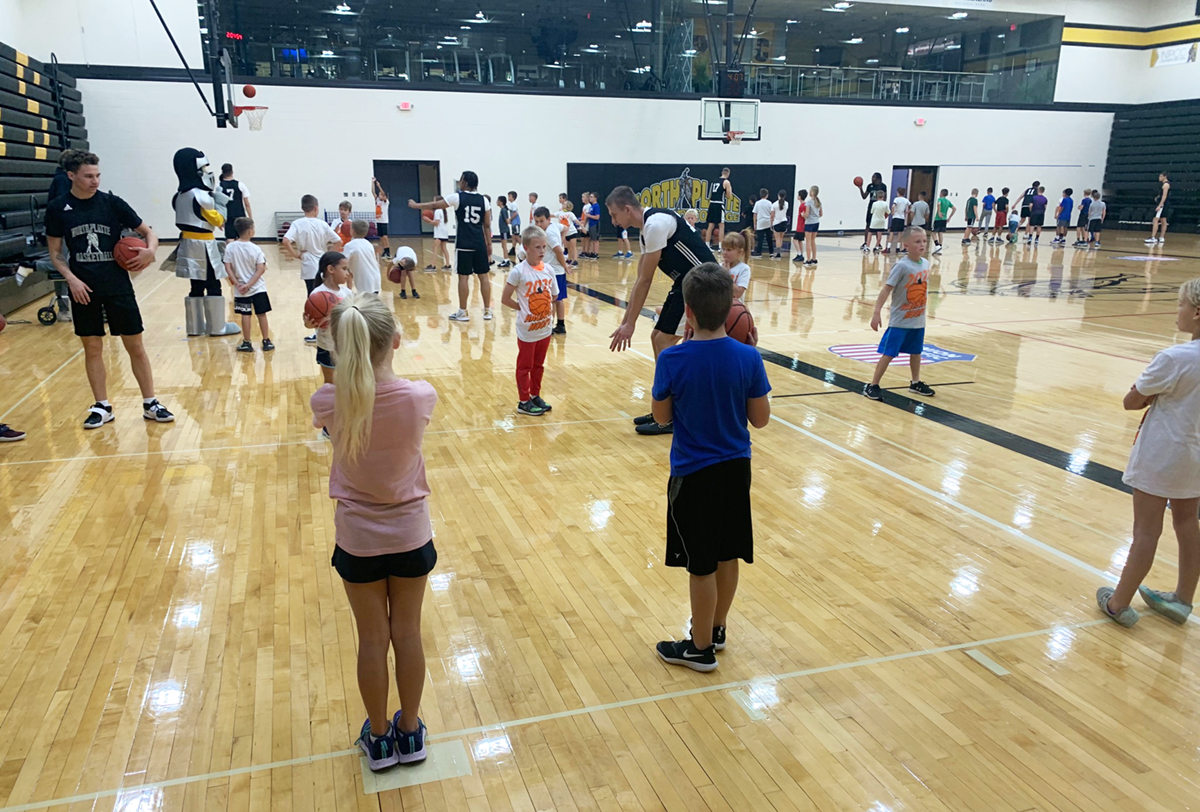 Sunday, October 24, 2021
Local elementary students practice dribbling and other basic basketball skills during a Haunted Hoops camp Sunday at North Platte Community College. The camp was organized by the NPCC Knights Men's Basketball Team as a fundraiser. It was open to boys and girls in first through sixth grades. A total...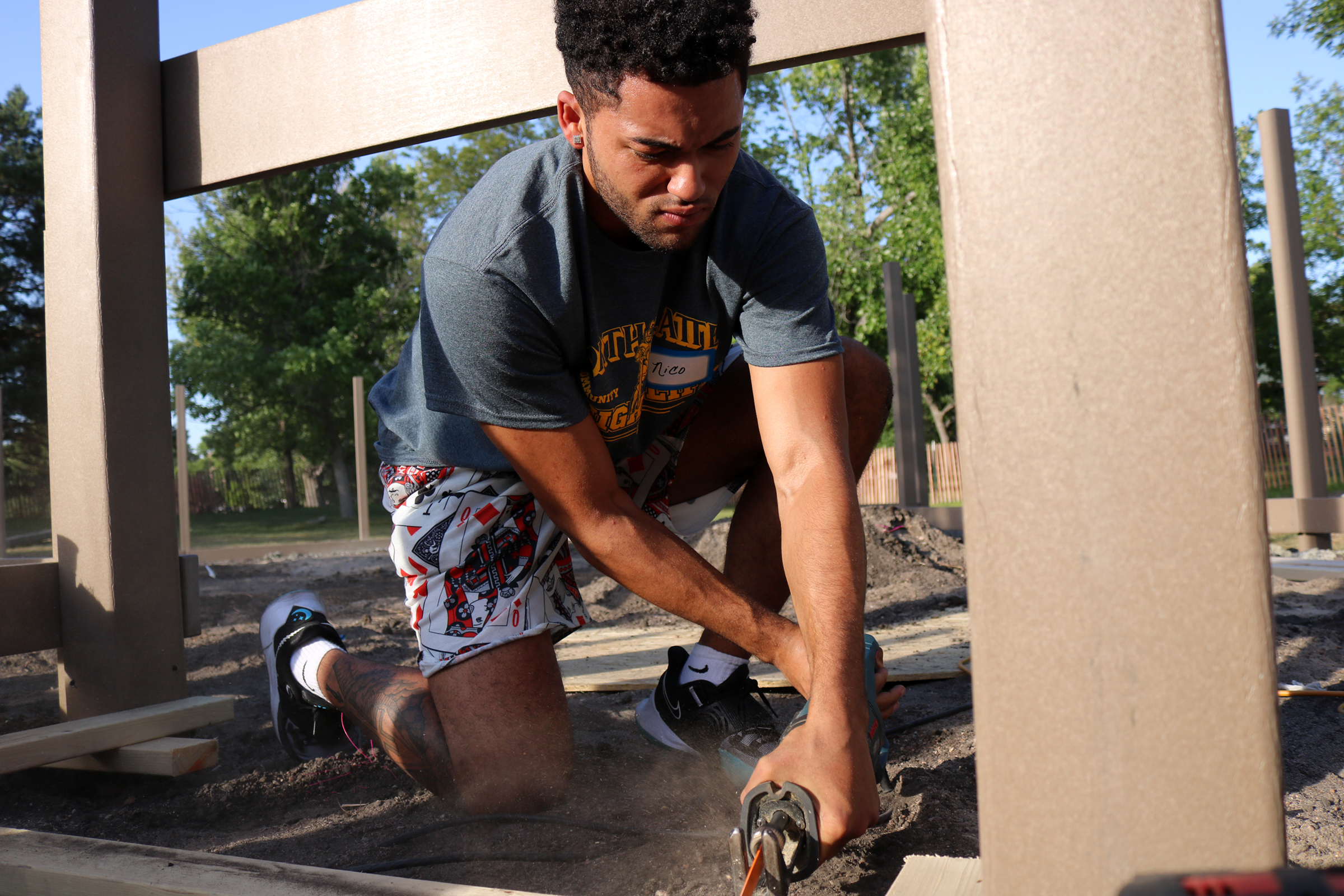 Friday, September 17, 2021
North Platte Community College Knights basketball player Nico Felici, of Omaha, helps build a new playground in North Platte's Centennial Park Thursday night.
---