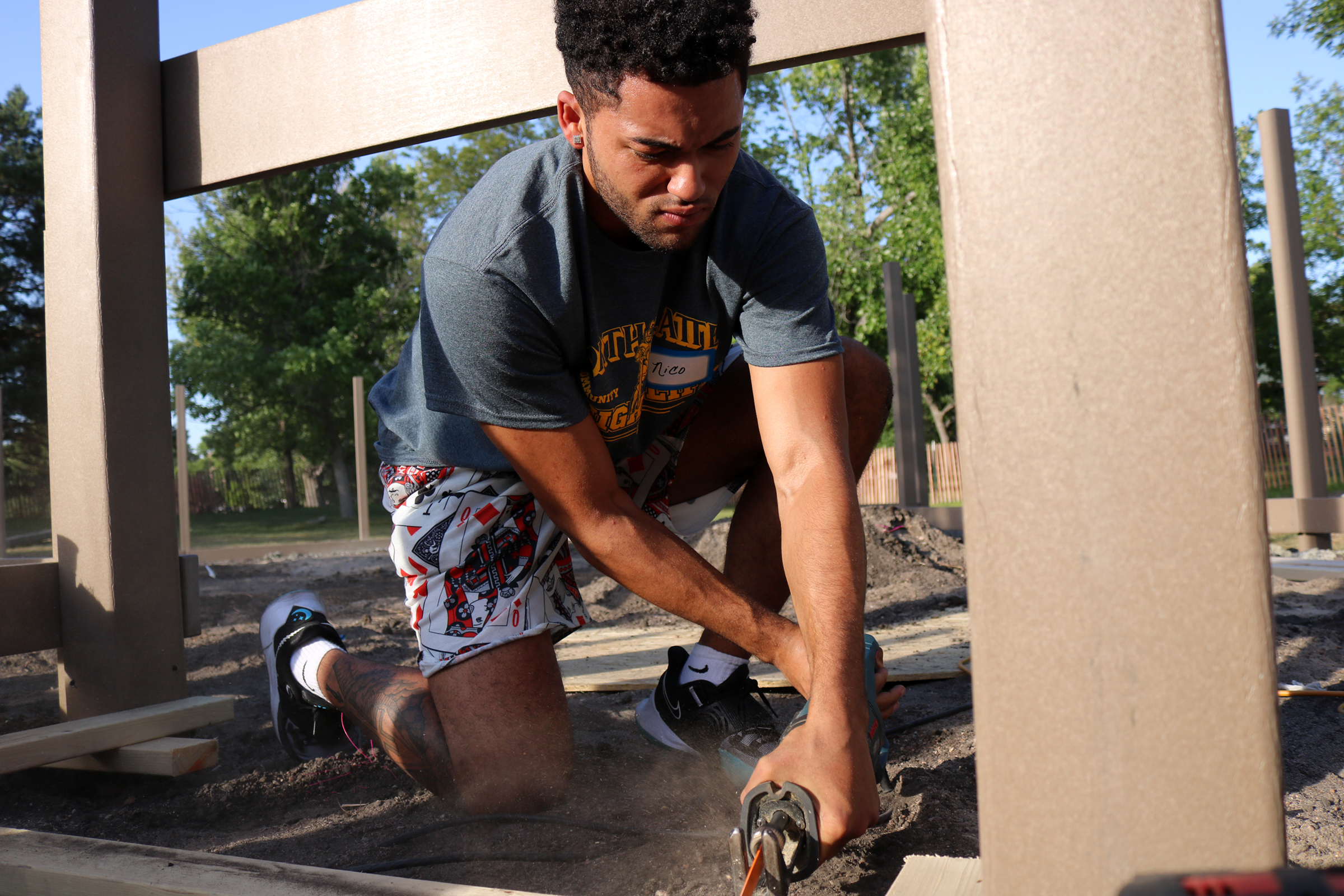 Friday, September 17, 2021
North Platte Community College Knights basketball player Nico Felici, of Omaha, helps build a new playground in North Platte's Centennial Park Thursday night.
Wednesday, July 21, 2021
Area youth participate in a hitter camp hosted by the North Platte Community College volleyball team Wednesday in North Platte. Additional camps were available for both setters and liberos earlier in the week.
---