Coaches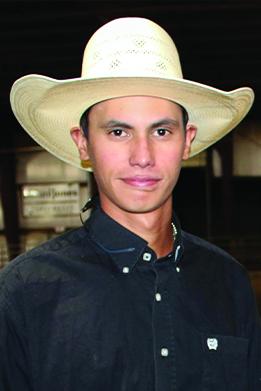 Aukai Kaai
Roughstock Coach
Phone: 808-294-9485
Email: kaaik@mpcc.edu
Aukai Kaai is entering his second year as roughstock coach for the Mid-Plains Community College Rodeo Team.
Kaai is originally from Waimānalo, Hawaii. The four-time National High School Finals Rodeo qualifier and three-time state champion was recruited by former MPCC Rodeo Team Coach Dustin Elliott to ride bulls for Mid-Plains.
Kaai subsequently competed for MPCC from 2014-16 in both the bull riding and team roping events. During that time, he finished fourth and fifth, respectively, in the Great Plains Region bull riding standings.
Kaai graduated from MPCC with an Associate of Science degree in 2016 then continued his education and collegiate rodeo career at Colorado State University where he earned a bachelor's degree in Agricultural Business.
He returned to North Platte in 2018 and became the assistant coach for the MPCC Rodeo Team in the summer of 2020. He began working primarily with the team's roughstock competitors at that point, taking over for Elliott, and by the fall of 2021 had completely assumed the role of the team's roughstock coach.
Kaai has carried a pro car with the Professional Rodeo Cowboys Association since 2014, but for the past couple of years, competing has taken a backseat to his focus on buying bucking bulls and supplying them to area rodeos.