Coaches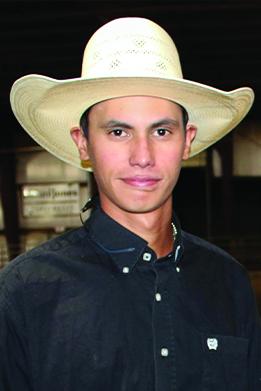 Aukai Kaai
Roughstock Coach
Phone: 808-294-9485
Email: kaaik@mpcc.edu
Aukai Kaai is entering his second year as roughstock coach for the Mid-Plains Community College Rodeo Team.
Kaai is originally from Waimānalo, Hawaii. The four-time National High School Finals Rodeo qualifier and three-time state champion was recruited by former MPCC Rodeo Team Coach Dustin Elliott to ride bulls for Mid-Plains.
Kaai subsequently competed for MPCC from 2014-16 in both the bull riding and team roping events. During that time, he finished fourth and fifth, respectively, in the Great Plains Region bull riding standings.
Kaai graduated from MPCC with an Associate of Science degree in 2016 then continued his education and collegiate rodeo career at Colorado State University where he earned a bachelor's degree in Agricultural Business.
He returned to North Platte in 2018 and became the assistant coach for the MPCC Rodeo Team in the summer of 2020. He began working primarily with the team's roughstock competitors at that point, taking over for Elliott, and by the fall of 2021 had completely assumed the role of the team's roughstock coach.
Kaai has carried a pro car with the Professional Rodeo Cowboys Association since 2014, but for the past couple of years, competing has taken a backseat to his focus on buying bucking bulls and supplying them to area rodeos.
---
Wyatt Clark
Timed Events Coach
Phone: 308-520-6750
Email: clarkjw@mpcc.edu
Wyatt Clark is the timed events coach for the Mid-Plains Community College Rodeo Team.
The Wellfleet native is a third generation Nebraska cowboy. The sport of rodeo, itself, has been part of his life for as long as he can remember.
Clark competed in tie-down roping, team roping and bareback riding in high school and served as the NHSRA student president. He won back-to-back NEHSRA state championship bareback riding titles, placed in the top four at the NHSFR and the IYFR and earned National Little Britches Rodeo Association all-around cowboy and bareback riding world titles.
After graduating from high school in 2009, Clark headed to Eastern Wyoming College and added saddle bronc riding to his repertoire.
He qualified for the College National Finals Rodeo in bareback riding in 2010 as a freshman then was temporarily sidelined because of a shoulder injury.
After graduating at EWC, Clark transferred to the University of Wyoming. He returned to the CNFR in bareback riding in 2013 and finished fourth in the nation.
Clark made a final trip to the collegiate finals in bareback riding in 2014 – that time representing Chadron State College, where he was pursuing a master's degree in organizational management. Clark went on to spend two years as the assistant rodeo team coach at CSC.
He got his Professional Rodeo Cowboys Association permit in 2009 and his card in 2015. In 2014, Clark qualified for the PRCA Permit Holder of the Year Challenge, finishing fourth in the bareback riding. He also ended up fourth in the bareback riding at the Chisholm Trail Ram Prairie Circuit Finals Rodeo that same year.
Clark continues to team rope at various events, trains rope horses and gives back to the sport of rodeo as a judge for the PRCA, National Intercollegiate Rodeo Association, Mid-States and Nebraska Rodeo Associations and through his affiliation with MPCC.
In addition to serving as the timed events coach for the rodeo team, Clark is the college's new agriculture business instructor based in McCook.