Registration opens for Flat Rock EMS Conference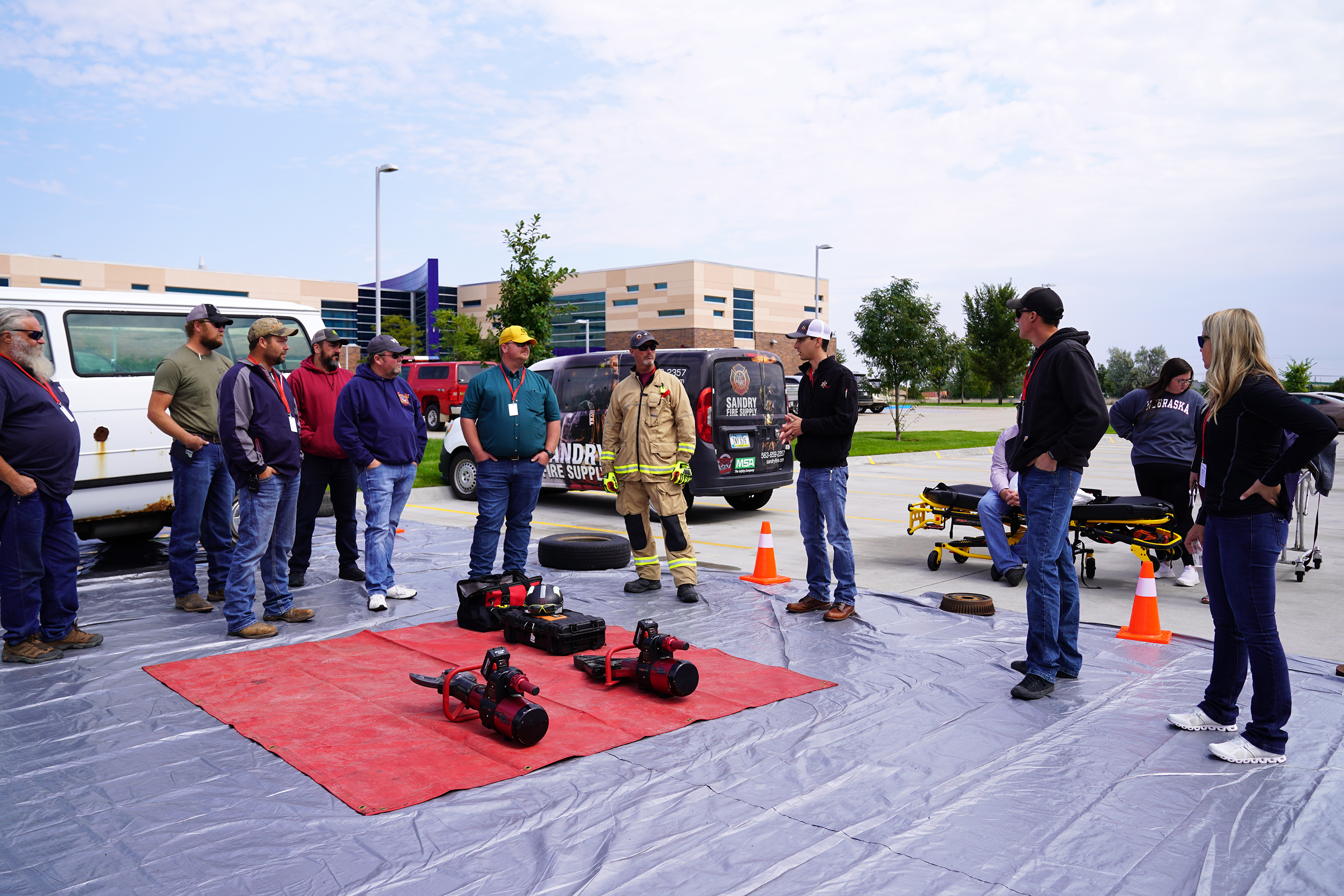 Monday, July 31, 2023
Registration is open for the 2023 Flat Rock EMS Conference hosted by Mid-Plains Community College.
The conference, scheduled for Sept. 8-10 in North Platte, will provide continuing education and training for all levels of emergency services (ALS and BLS), firefighters and emergency care providers including nurses, mid-levels and physicians.
Continuing education will be awarded to EMS providers in multiple NCCP topic areas: airway, trauma, cardiac, medical and operations.
Activities will kick-off at 7 p.m. Sept. 8 at Peg Leg Brewery with a social and question and answer session resulting in one hour of continuing education.
Registration will begin at 8 a.m. Sept. 9 inside the south entrance of the McDonald-Belton Building on the college's South Campus, 601 W. State Farm Rd.
That will be followed by general sessions and hour-long individual classes of the participants' choosing along with breakout sessions featuring hands-on opportunities. Workshops will be in the college's Health and Science Center. The day will end with a networking session from 6-9 p.m. at Peg Leg Brewery.
On Sept. 10, the conference will start at 9 a.m. in the McDonald-Belton Theater with a general session about concussion recognition and revolutionary brain injury rehabilitation. The target audience is coaches, referees, trainers, parents, physicians and EMS providers.
Afternoon training will include a trauma escape room for emergency providers in the Health and Science Center.
Registration for all aspects, including the open to the public session about concussions and brain injuries, can be done online at https://bceregister.mpcc.edu/CourseStatus.awp?&course=242CFEE6234, or by calling or emailing McConnell at (308) 221-6419 or mcconnella@mpcc.edu.
"With the goal of providing quality education that is both accessible and affordable, Flat Rock EMS Conference will provide up to 13.5 hours of continuing education and meals to its participants for only $50," said Alex McConnell, conference organizer. "Our hope is that the low cost, made possible by all of our generous sponsors, will make attendance possible for volunteer departments, who make up nearly 91 percent of departments in the state of Nebraska, and whose members give their time and talent to help those in need. We want to show our support and appreciation of them by offering continuing education at a fraction of the cost of similar conferences."
Tru by Hilton North Platte will offer a discounted hotel rate for conference participants.
---