Emergency responders receive hands-on training at Flat Rock EMS Conference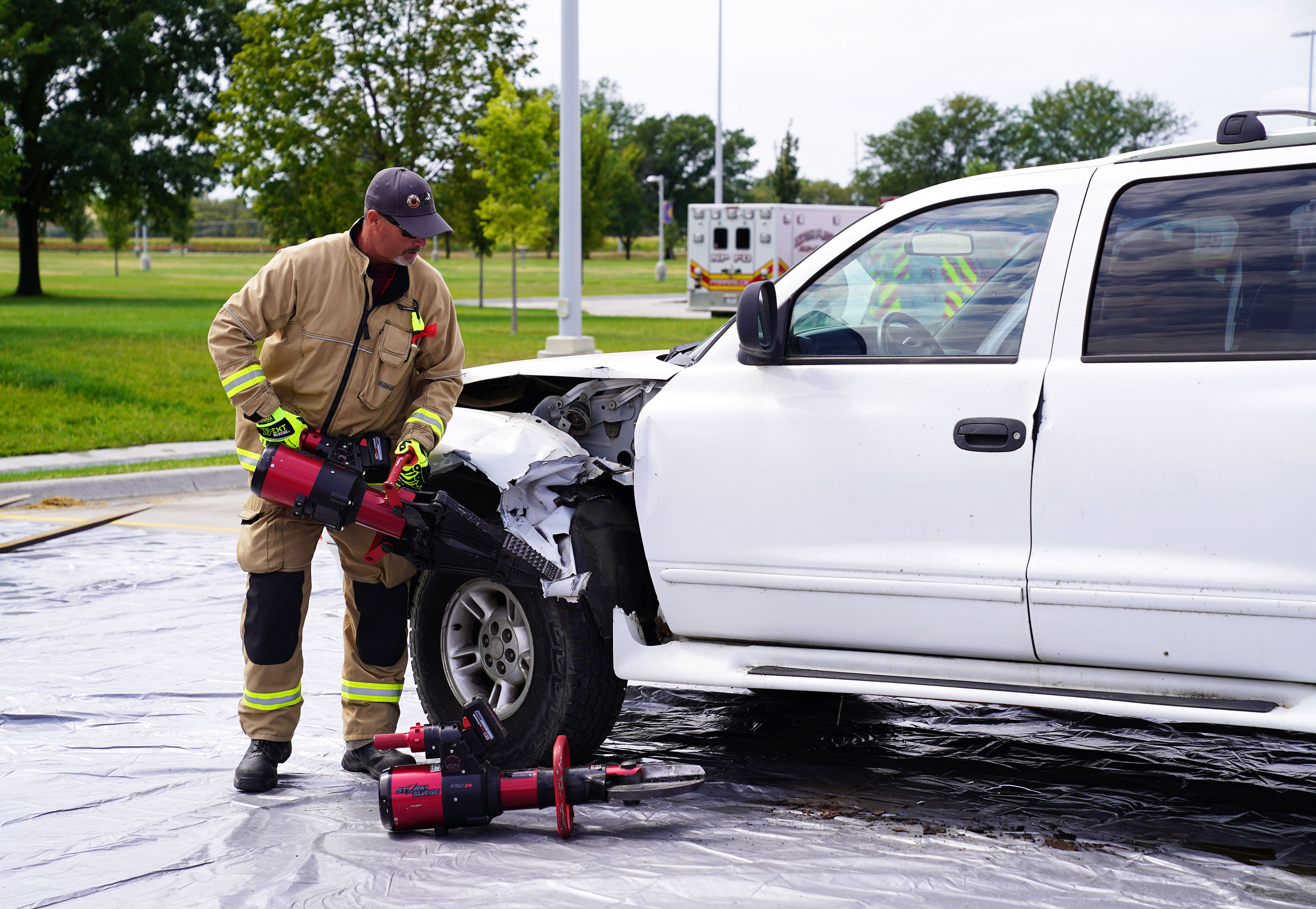 Saturday, September 10, 2022
Chris Rich, Western Nebraska product specialist for Sandry Fire Supply, works to extricate victims from a simulated car crash Saturday afternoon at the North Platte Community College South Campus.
Rich and Carlos Barron, clinical educator for Priority Medical Transport, led the extrication session - one of many offered during the 2022 Flat Rock EMS Conference hosted by the college. All workshops revolved around a deconstructed mass casualty incident.
Others included pediatric trauma, cardiac events, triage, emergency transport, hazmat training and the identification and treatment of strokes and burns.
The annual conference provided continuing education and training for all levels of EMS, firefighters and emergency care providers including nurses, mid-levels and physicians. Emergency responders from across the state attended.
Sessions will continue through Sunday with hands-on training for difficult airways and childbirth. There will also be a medical escape room.
---