Sabatka earns You Rock Award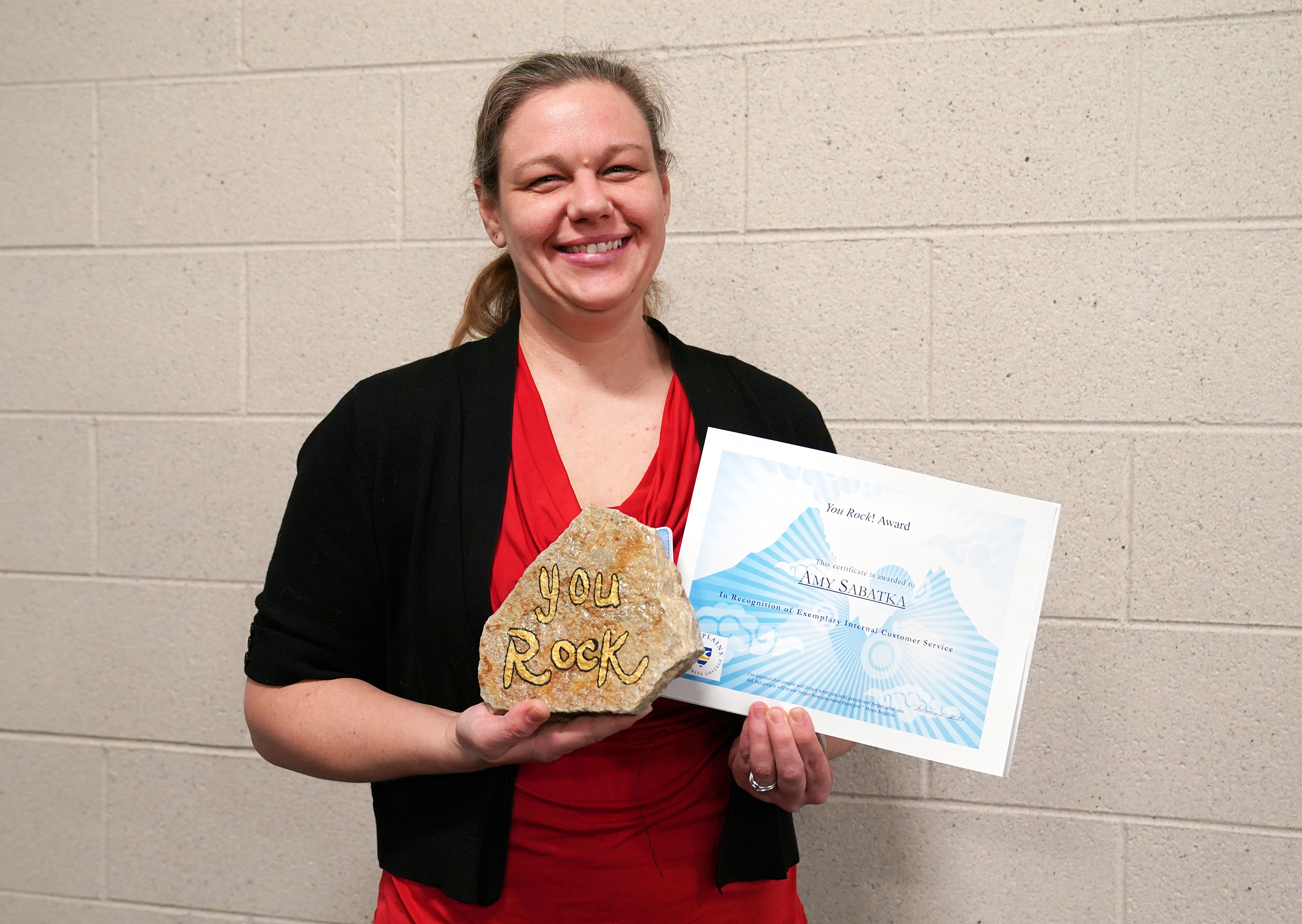 Monday, February 20, 2023
Amy Sabatka, career placement coordinator, has been honored with a You Rock Award from North Platte Community College.
Sabatka was recognized with the award Monday for demonstrating exemplary internal customer service. She was nominated for the honor by Jason Osmotherly, the college's director of student conduct, who said Sabatka went above and beyond to make NPCC's recent Job Fest a huge success.
"The turnout was amazing, and I heard a ton of great feedback from our students about the event," Osmotherly said.
He also credited Sabatka for her willingness to jump in and help with many other activities, including Temple Grandin's presentation at the North Platte Community Playhouse, commencement and honors convocation.
"Amy's attention to detail is unmatched," said Osmotherly. "She brings her humor into every situation, and I smile when I hear her infectious laugh down the hallway. Amy is a remarkable member of the wonderful college family we have here, and that is why I believe she deserves a big, 'You Rock'."
Sabatka received a commemorative plaque and certificate for her efforts.
---