Thompson takes over first-year building construction classes at MPCC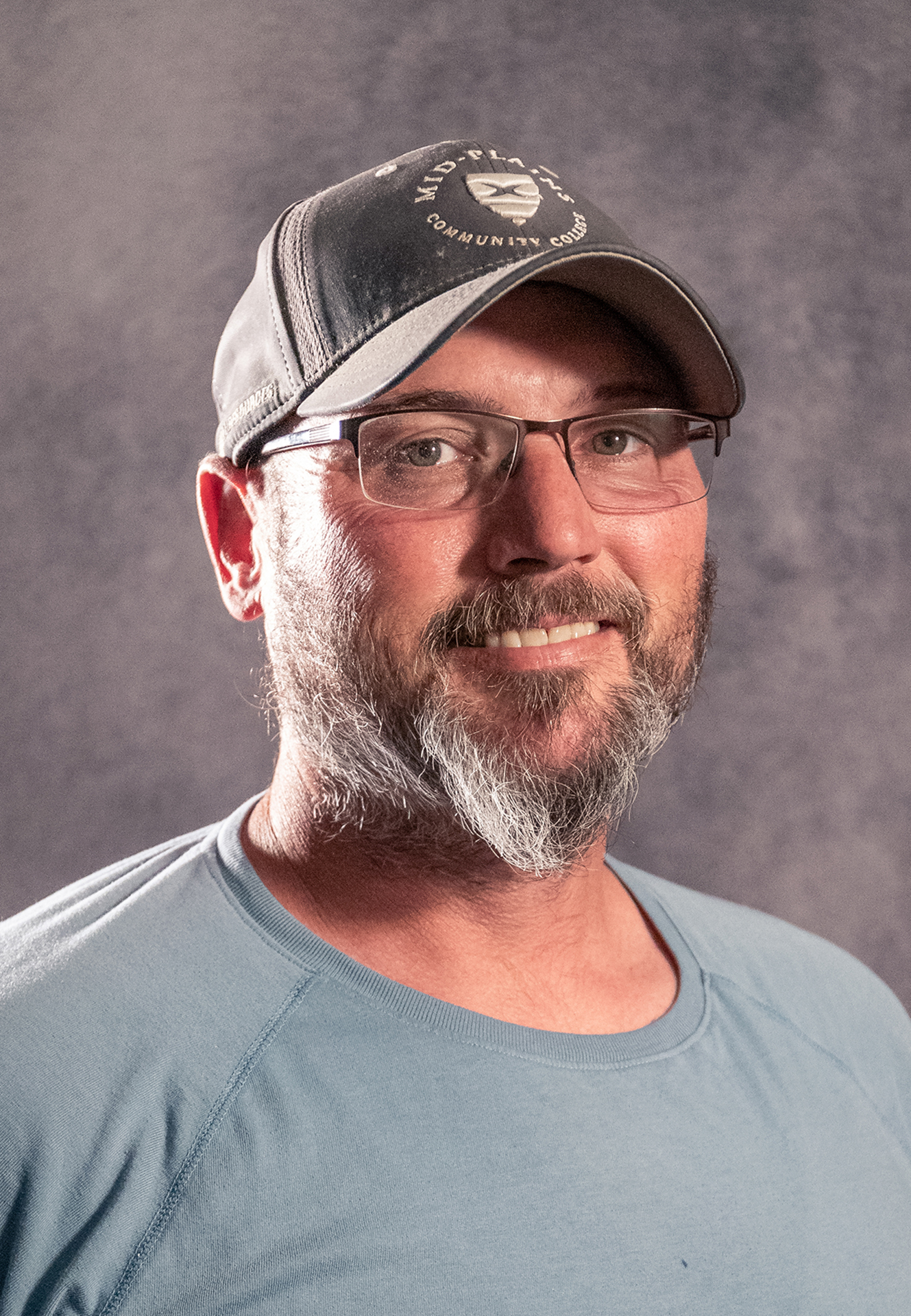 Wednesday, August 23, 2023
Ash Thompson is the new first-year building construction instructor for Mid-Plains Community College. He will teach in North Platte, continuing a role he began in the spring.
Prior to being hired as an instructor, Thompson worked in MPCC's maintenance department.
"I have taught many people carpentry over the years; however, this is my first time teaching in a classroom setting," Thompson said. "I wanted to teach to share my knowledge with the students and next generation of carpenters."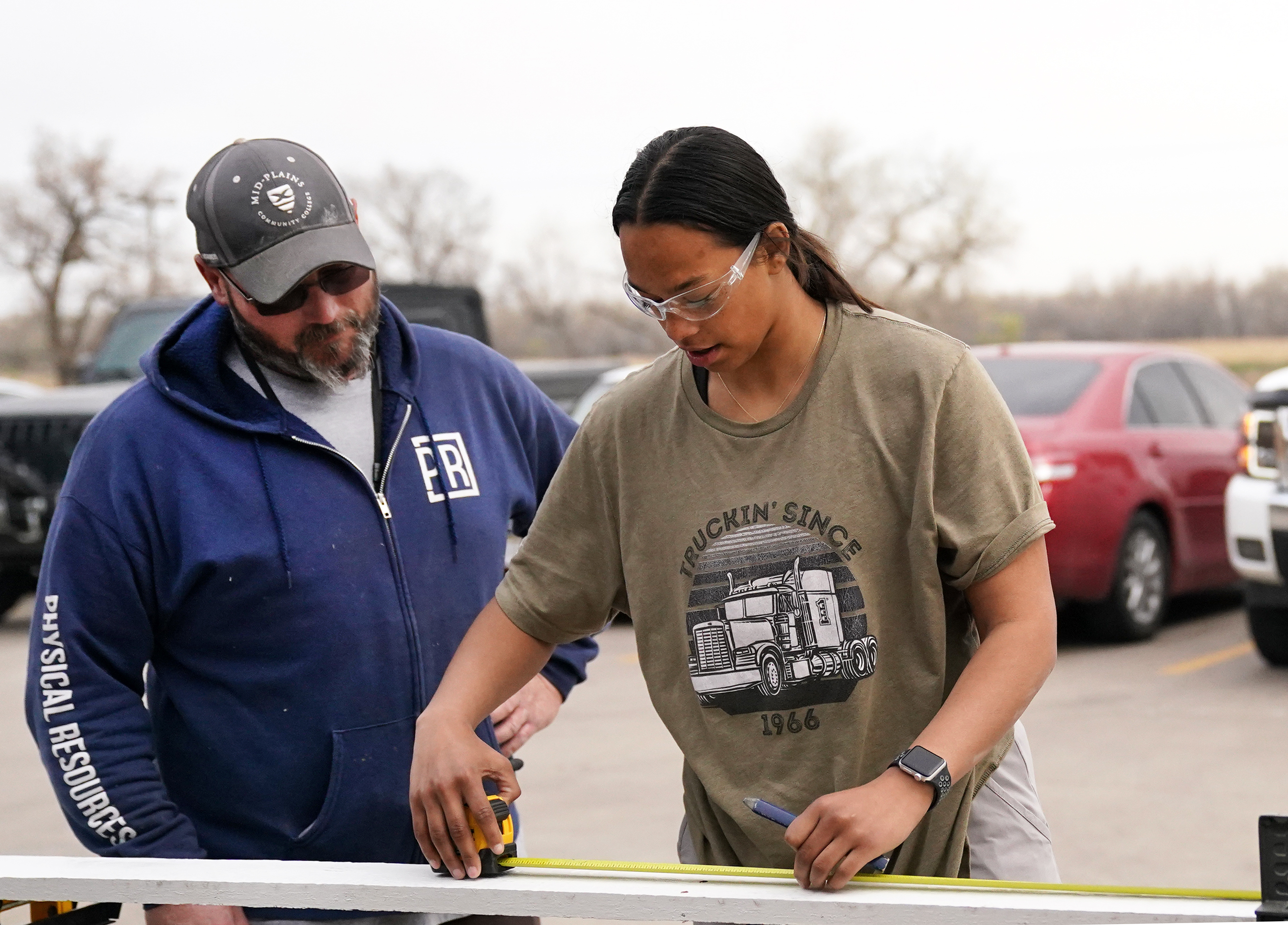 Mid-Plains Community College building construction instructor Ash Thompson oversees a project by student Vanessa Wood, of Greeley, Neb.
Thompson is originally from North Platte, but his family moved to the Scottsbluff/Gering area when he was 2. He graduated from Gering High School in 1998 then attended college at MPCC to study the same subject he is now teaching.
"I chose building construction because I always liked to work on wood projects in high school and had a really good instructor who encouraged me to get into the program," Thompson said.
He spent 17 years after college working for Wilkinson Development then took a job as a carpenter for a year at Great Plains Health before hiring on at MPCC.
"I've enjoyed sharing my experiences with the students and watching them grow," Thompson said of his time at Mid-Plains. "I want to be a hands-on instructor who can teach not only by the book, but also by working side-by-side with my students. I hope they can take a good work ethic and craftmanship with them when the graduate from our program."
---