Auditions March 8-10 for MCC's spring theater project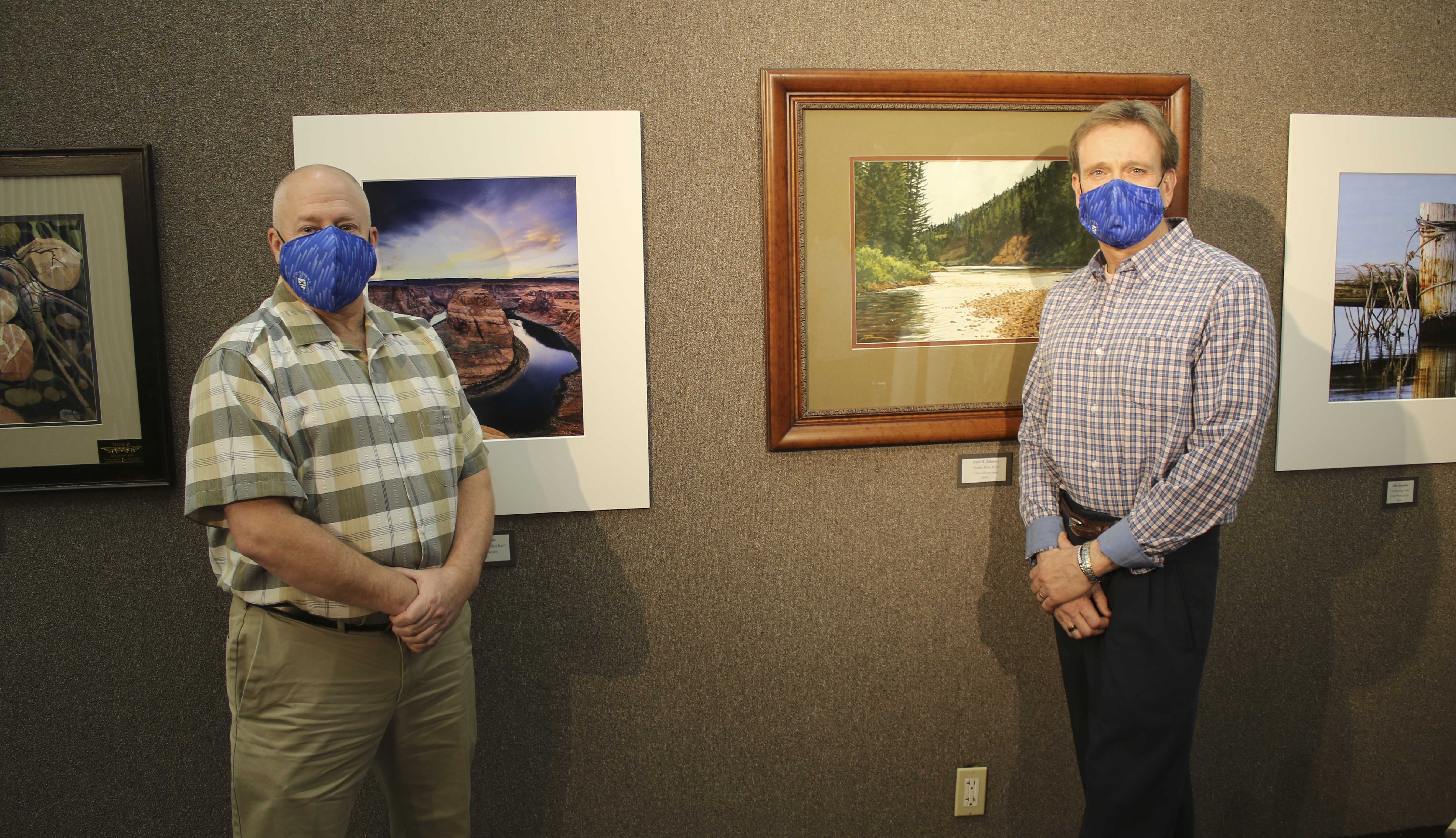 Wednesday, March 3, 2021
Auditions are set for March 8-10 for the spring production of McCook Community College's theater department. This spring MCC will present a devised project based on the recent MCC Art Instructor exhibition at the Wrightstone Fine Arts Gallery.
A recorded version of the devised work will be developed via Zoom and recorded for online, on-demand viewing April 29-May 1.
Auditions will be held via Zoom March 8-10 from 7-9 p.m. To schedule your audition contact MCC Theater Instructor Mark Hardiman at hardimanm@mpcc.edu. Anyone age 16 and older are encouraged to audition.
The MPCC Art Instructor Showcase closed February 26, but it will live on in this online devised performance by MCC Theatre.
According to Hardiman, a devised production is one created by the actors, director and others in rehearsal. The text can reflect on the historical facts or even present day experiences of the people in the show.
"This unique opportunity helps actors learn to develop their own content," said Hardiman. "We will be building responses to the art of MPCC art faculty Rick Johnson and Richard "Dik" Haneline that appeared in the gallery through February 26. With devised work we don't exactly know what we will end up with. It completely depends on what our actors create together."
Rehearsals will be via zoom to ensure everyone's safety.
Hardiman said theatre and visual arts have talked to one another in various ways throughout history. Most notably with the movements of surrealism, dada, and expressionism. In the post-modern fracture of the arts the crossover is heightened.
"I am always thinking about ways we can reach more folks with the arts. In this time of COVID-19 that has become a particular challenge," Hardiman said.
Hardiman and Johnson began discussing the crossover of gallery shows and performances soon after Hardiman began at MCC in the fall of 2019.
"This won't be our first foray into this realm", says Hardiman "I have always seen the importance of crossover between the arts. In an arts-rich community like McCook; it is a natural."
---