MPCC to implement Augmented Reality Welding Systems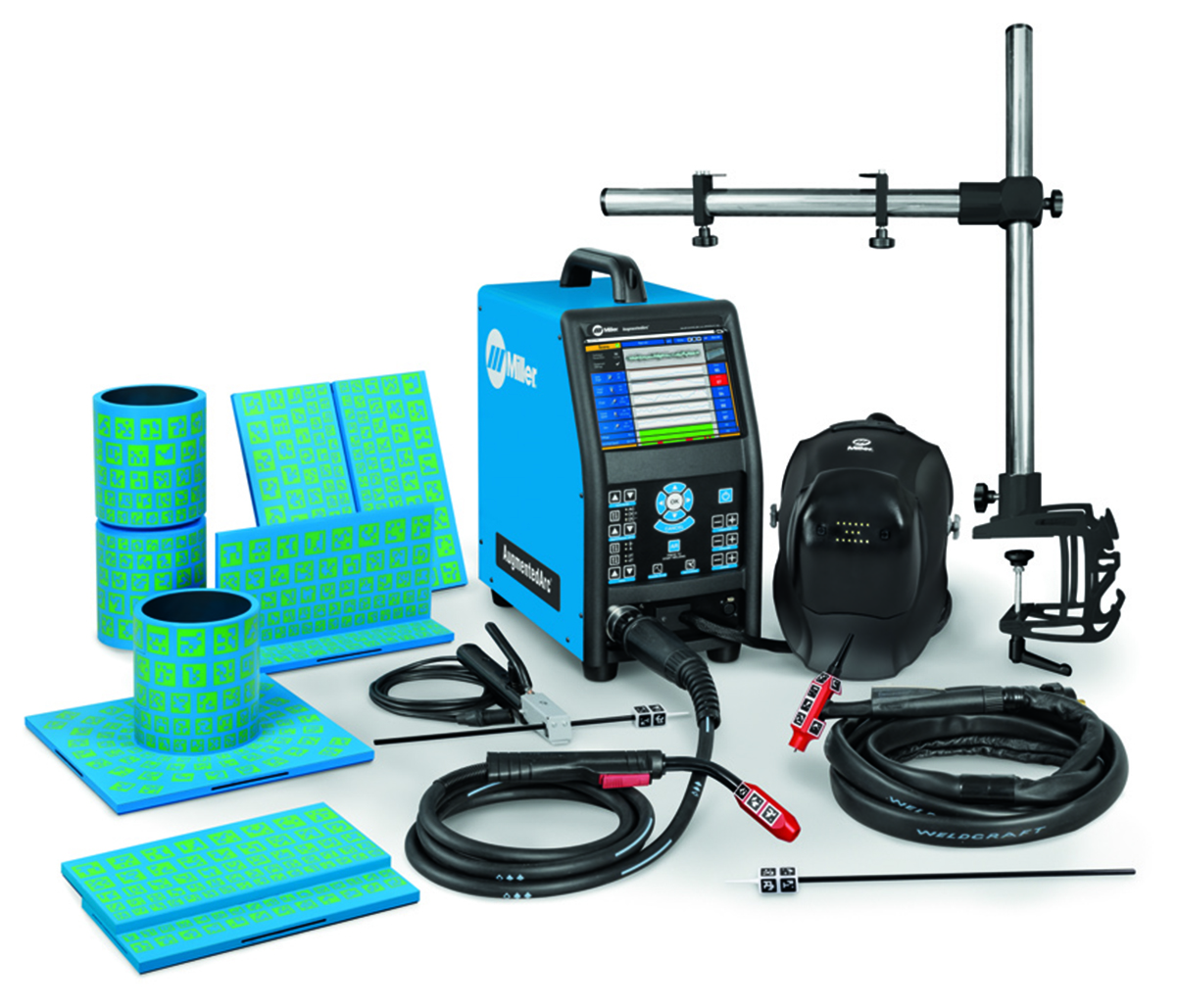 Monday, November 22, 2021
New technology is taking the welding program at Mid-Plains Community College to another level.
Two Augmented Reality Welding Systems will soon be installed in the Center for Applied Science and Technology [CAST Building] in McCook.
The systems won't replace traditional methods of training but will supplement instruction through the most realistic welding simulation on the market.
"The two Augmented Reality Welders will be a great addition to MPCC," said Paul Knopick, director of early entry and program development. "The new equipment will provide students with more opportunities for hands-on learning and will allow them to take chances without using up a lot of materials. Additionally, the instructors will be able to use the new welders to showcase MPCC's welding program to area high schoolers and other prospective students."
The AugmentedArc systems can simulate multiple welding processes, blending real-world and computer-generated images into a unique, augmented reality environment. They are suitable for any weld student, from beginner to advanced.
The equipment has been proven to reduce overall training time and minimize material costs by saving on wire, gas and other materials, which continue to increase in price. Proper welding practices can be reinforced, and skill advancement can be accelerated prior to actual live arc welding in a lab.
Students can practice MIG, flux core, stick and TIG processes with the simulators. They can also use them to learn about a variety of joints such as tee, butt, lap, bead on plate and pipe to plate and gain experience working with steel, stainless steel and aluminum materials.
Instructors can use the systems to create virtual classrooms with customized curriculum, quizzes and weld exercises. Real-time feedback will help students correct any errors and fine tune techniques.
The systems will be purchased from Miller Electric Manufacturing, LLC in Appleton, Wis. for $52,256, the total cost of which is covered by Perkins Grant funds.
Although the simulators will be housed in the CAST Building, they are mobile so could be transported to area high schools for training and recruiting purposes.
Students will be able to use the new equipment beginning in the spring.
---