Scholarships determining factor in Hayes Center woman attending NPCC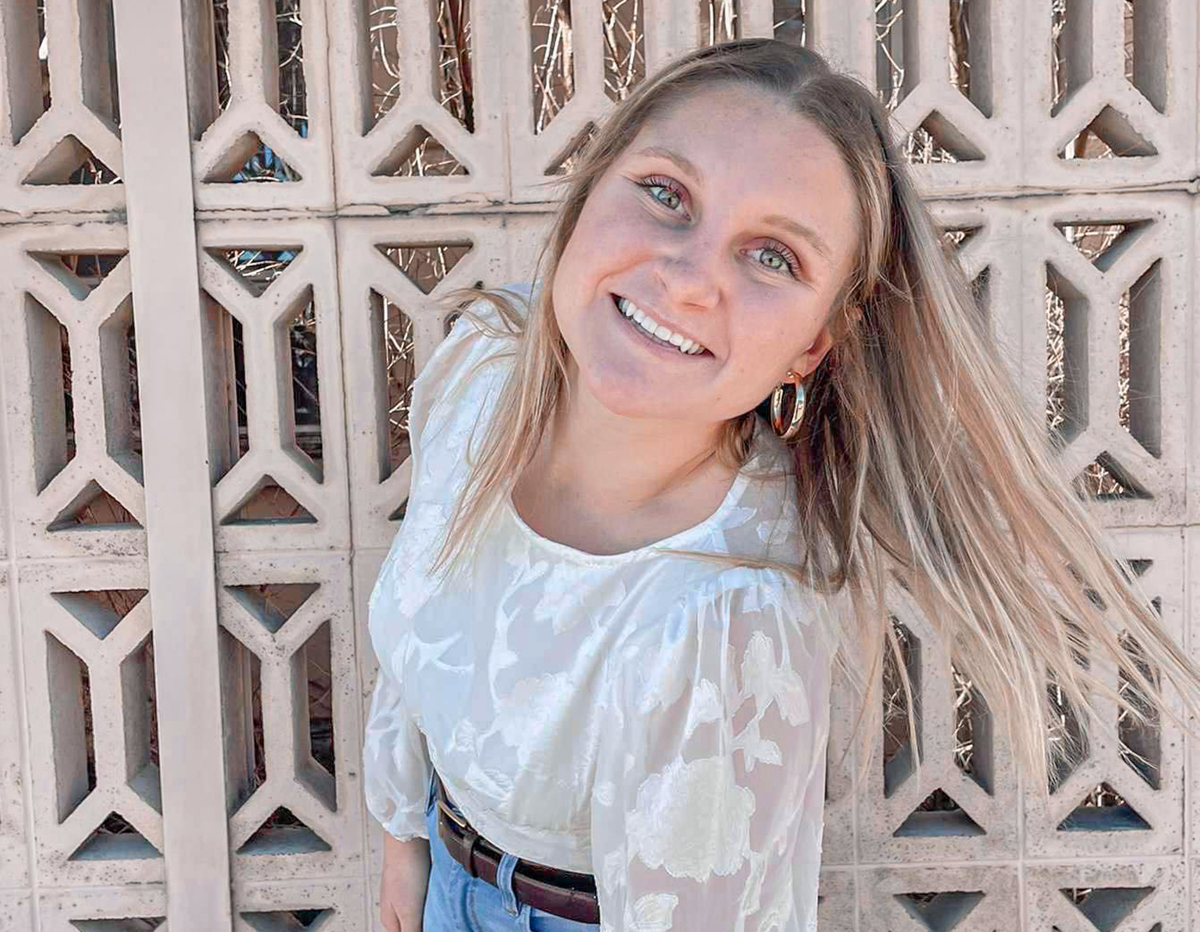 Wednesday, February 9, 2022
Avery Johnson was not going to attend North Platte Community College after high school.
"Nothing against NPCC," Johnson said. "It was just too close to home."
A native of Hayes Center, Johnson had her sights set on something bigger – like a university. It didn't take her long to change her mind.
"When I toured the NPCC campus, it felt like home," Johnson said. "Everyone was so nice and welcoming. I liked the programs and the small class sizes. I grew up with 10 kids in my high school class, so I wanted something similar – a place where the instructors would know my name."
It was the affordability aspect that sealed the deal, however. Johnson was awarded a $1,000 Nebraska Open/NPPD Scholarship and a $150 Linda Kriha Memorial PTK Scholarship from the NPCC Foundation.
She also received a two-year volleyball scholarship to play on the Knights volleyball team that covered her tuition, fees and books, and last fall, Johnson earned a $1,600 scholarship for serving as Student Senate president.
"The scholarships made a huge impact on my decision to attend NPCC," Johnson said. "I knew I wasn't going to have to pay for a thing."
Attending NPCC gave her the confidence to pursue many opportunities that Johnson feels might have been overwhelming had she started out at a larger college or university.
In addition to playing on both the Knights volleyball and basketball teams and being Student Senate president, Johnson is also the student representative for the Mid-Plains Community College Board of Governors and serves as a student ambassador, science tutor and biology aid.
She has consistently been on the President's List for maintaining a grade point average of 3.9 or higher on a 4.0 scale, and in February, Johnson was named Business Student of the Month.
"I've been a part of a lot of things during my time at NPCC," Johnson said. "And now, I feel prepared for the next step."
For her, the next step will be earning an Associate of Applied Science degree from NPCC in May. After that, Johnson will transfer to the University of Nebraska–Lincoln to pursue a bachelor's degree in biology.
"After UNL, I plan to apprentice and take online classes to receive my degree in mortuary science and pass my boards to become a funeral director," said Johnson. "I'm thankful for the opportunities and financial assistance from NPCC, which have put me on the path to do that."
---