Bauer named MPCC Distinguished Alum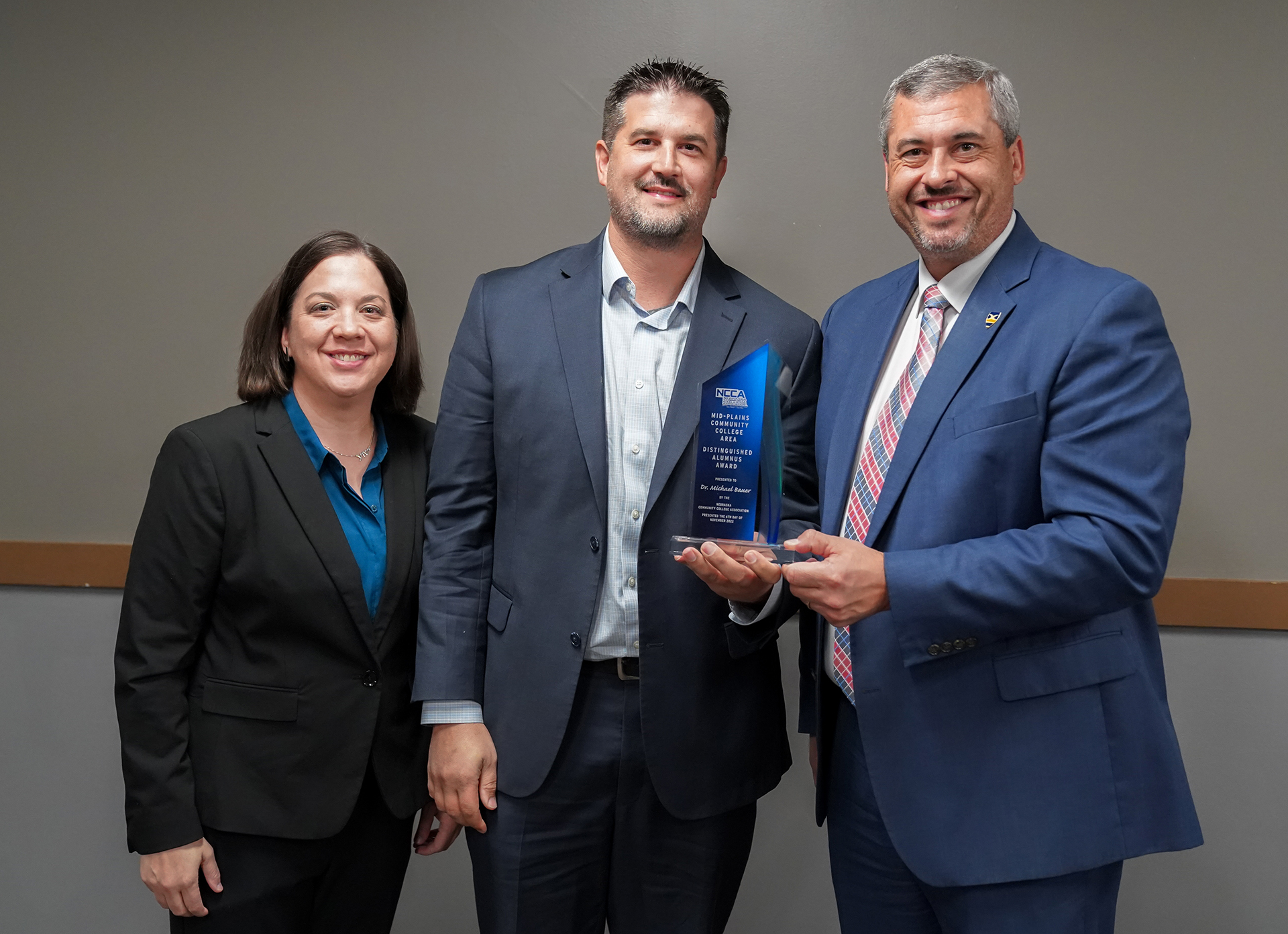 Monday, November 7, 2022
Dr. Michael Bauer has been selected to receive the 2022 Distinguished Alumni Award from Mid-Plains Community College.
He was nominated for the recognition by MPCC cabinet members and was honored Sunday night during the Nebraska Community College Association's annual meeting in Grand Island.
About Bauer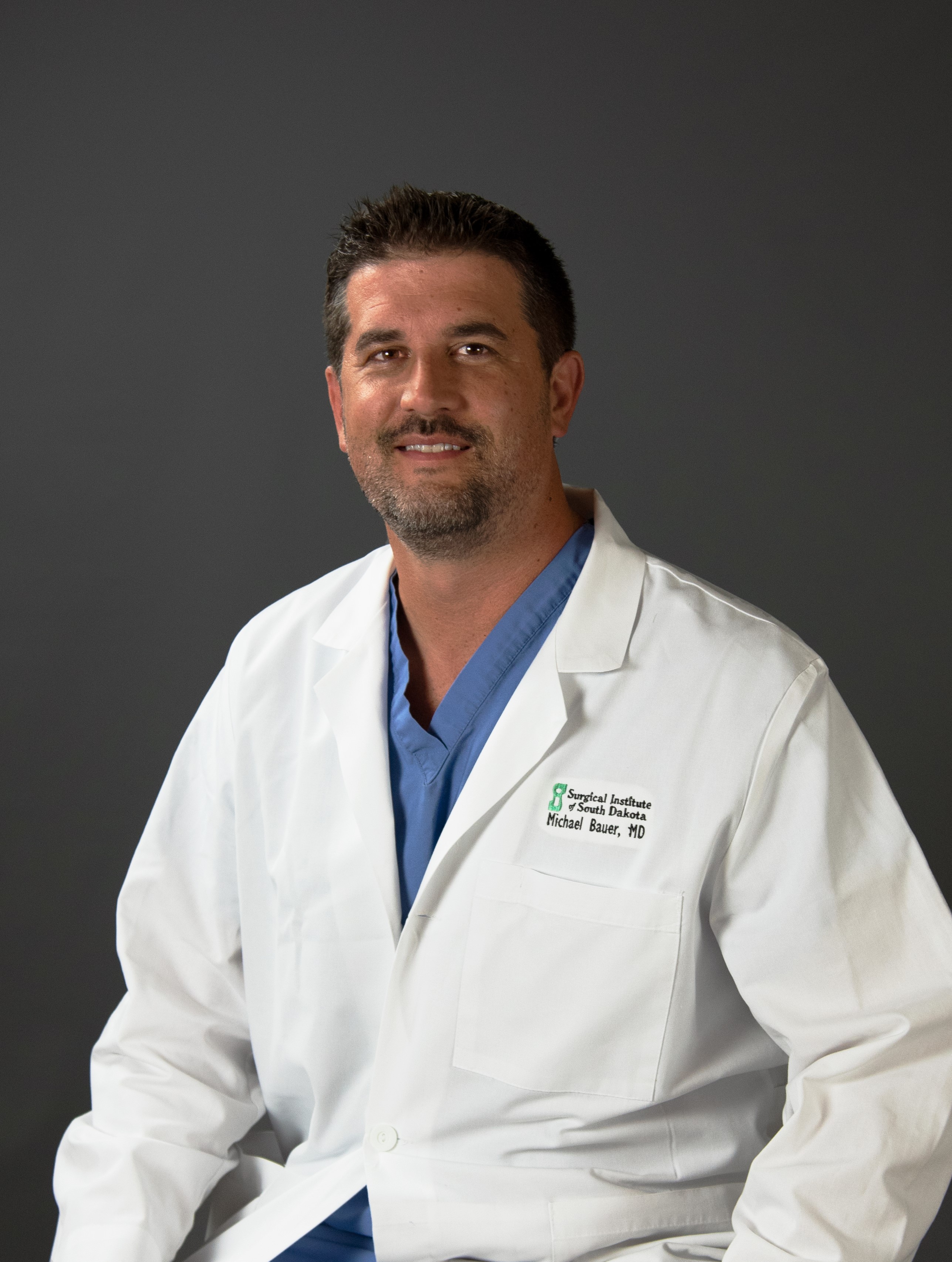 Bauer is currently a surgeon in Sioux Falls, S.D. He specializes in general surgery and trauma cases and is experienced in robotics.
Bauer is originally from Culbertson. He graduated from Culbertson High School in the spring of 1994, and that fall, enrolled at McCook Community College.
"I had heard good things about MCC from friends, but my biggest reason for going to McCook was to try to avoid taking out as many student loans," Bauer said. "I wanted to find someplace affordable with a good quality education that would transfer to a larger school."
Bauer was also already familiar with MCC – having taken EMT classes through the college as a senior in high school. He continued with the paramedic program while in college to complete requirements for a degree in chemistry.
"The instruction in all of my classes was great," Bauer said. "We had fantastic instructors. Jim Hall, Stan and Jim Garretson as well as Roger Wilson were some of my favorites."
At that time, Bauer wasn't exactly sure what profession he wanted to pursue, but his plan was to get a chemistry degree. His thought was that maybe he could branch into something in the medical field or ag-related such as a fertilizer industry.
In the meantime, he immersed himself in the college experience – participating in both music and basketball at MCC. When not in the classroom or on the court, Bauer worked as an EMT at Community Hospital and the McCook Fire Department.
"That's really what got me interested in the medical field in general," Bauer said. "I didn't know I was going to be a surgeon until the end of med school."
Bauer earned an Associate of Science degree from MCC in 1996 then continued his education at the University of Nebraska Omaha, obtaining bachelor's degrees in both chemistry and biotechnology.
"One of the best parts about MCC was that the classes were much smaller than in the university system," Bauer said. "I really got to know my instructors and gained a lot of confidence, so when I went to a bigger college, I felt able to take those higher-level classes. As soon as I started at UNO, I felt like I was prepared and right on par with where I needed to be with my academics."
Bauer remained in Omaha for medical school training at the University of Nebraska Medical Center. He completed his residency in general surgery at Mount Carmel Medical Center, in Columbus, Ohio in 2009 then went to work for the Surgical Institute of South Dakota where he remains today.
"I feel very honored," Bauer said of his selection for the Distinguished Alumni Award. "I always enjoyed my time at MCC and wouldn't trade it for anything. I had a wonderful experience there and made many good memories and friendships that I still maintain today. With the cost of college these days, coupled with the fact that you can get a great education in McCook, I would encourage students to give MCC a strong consideration when making decisions about where to attend college."
Bauer and his wife, Elizabeth, have five children ages six to 15. He is the son of Ron and Vicki Bauer, of Culbertson.
---