MPCC wins Best of North Platte Awards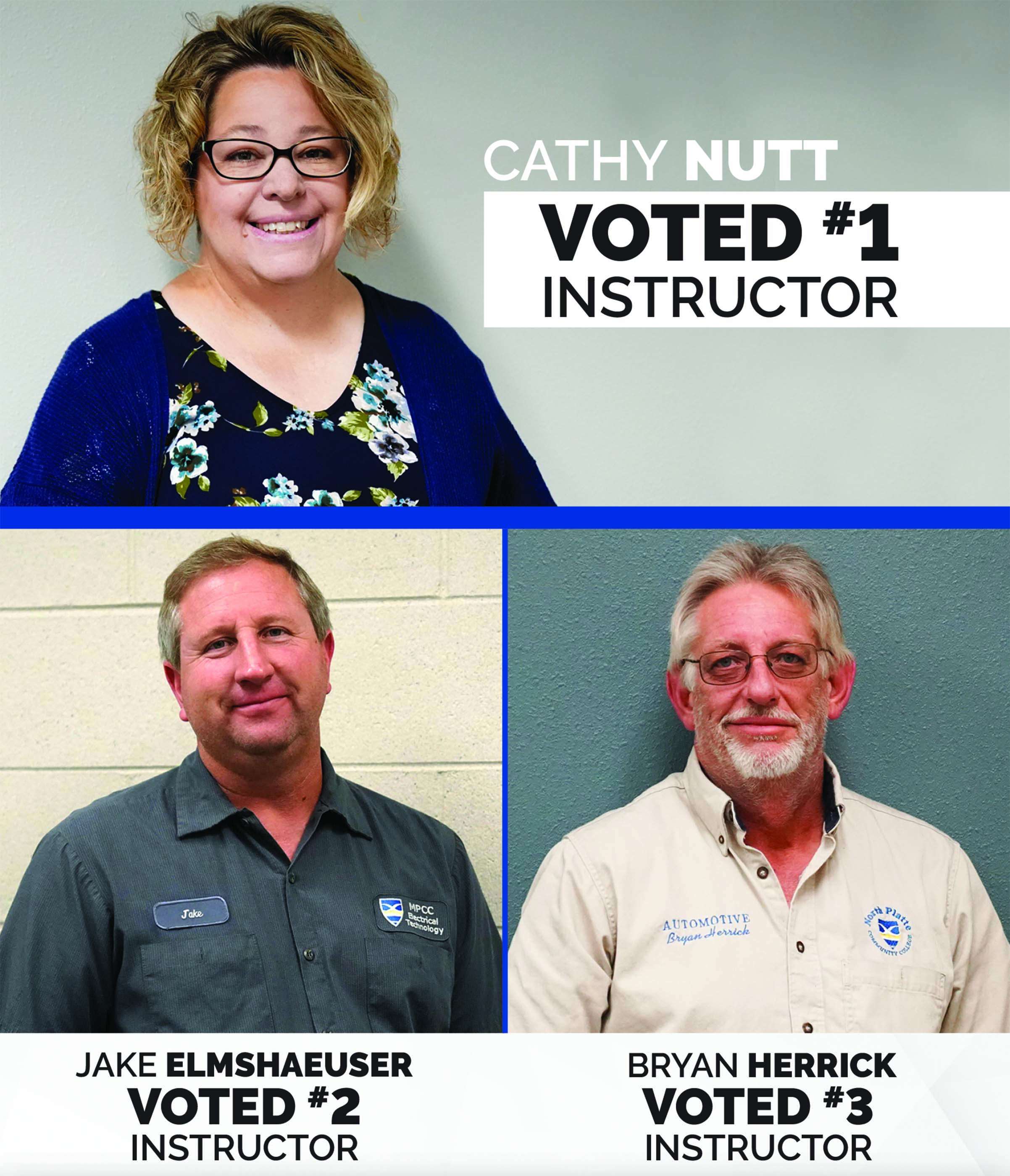 Monday, September 27, 2021
Mid-Plains Community College and three of its instructors have been recognized with 2021 Best of North Platte Awards from "The North Platte Telegraph."
The annual contest allows Telegraph readers to nominate and vote for their favorite leaders, businesses and organizations.
This year, MPCC won the title of Best College for North Platte and the surrounding area.
Cathy Nutt, business instructor, was named Best Instructor. Electrical instructor Jake Elmshaeuser came in second, and Bryan Herrick, automotive instructor, placed third.
---