MPCC Rodeo Team sets the bar high in Spearfish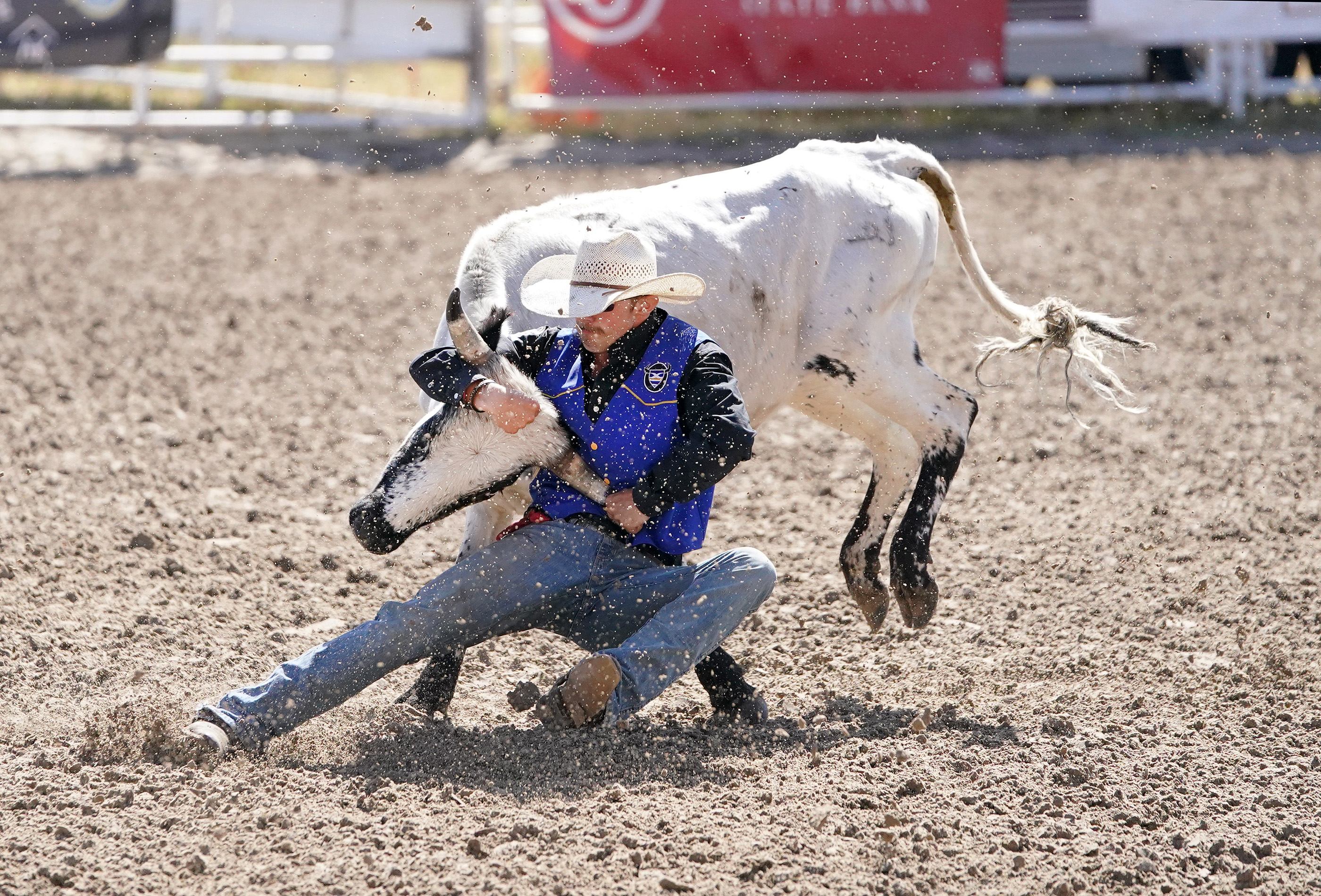 Monday, May 1, 2023
The Mid-Plains Community College Rodeo Team was on fire over the weekend in Spearfish, S.D. Members captured multiple Top 5 finishes in a doubleheader at Black Hills State University's Will Lantis Yellow Jacket Stampede Thursday through Saturday.
MPCC had the top men's team and was second in the women's team standings at the conclusion of the first rodeo. Nick Rettinger and Maggie Underhill led the onslaught.
Rettinger took the men's all-around championship after placing second in the tie-down roping, fourth in the team roping and sixth in the steer wrestling. Underhill won the barrel racing.
Also placing in the Top 10 were steer wrestlers Dalton Kunkee and Rex Day, who ended up fifth and sixth, respectively.
Madison McGee was seventh in the breakaway roping, and Matthew Miller was eighth in the tie-down roping.
Kaden Wooters won the steer wrestling in the second rodeo. He was 10th in the tie-down roping – behind Rettinger, who finished eighth.
McGee and Conner Schutz paired up for a fourth-place ranking in the team roping. Rettinger also placed seventh in that event.
Underhill came in ninth, and Raina Swanson was 11th in the barrel racing.
"I'm very proud of the individual championships and placings this weekend," said Wyatt Clark, MPCC Rodeo Team timed events coach. "I'm looking forward to competing back in Nebraska and am expecting a strong finish for the year."
The team heads into the final week of practice this week, which will culminate in the last rodeo of the season – the University of Nebraska-Lincoln Rodeo Friday and Saturday.
---