Merwyn Bolles receives 'You Rock Award' for exemplary internal customer service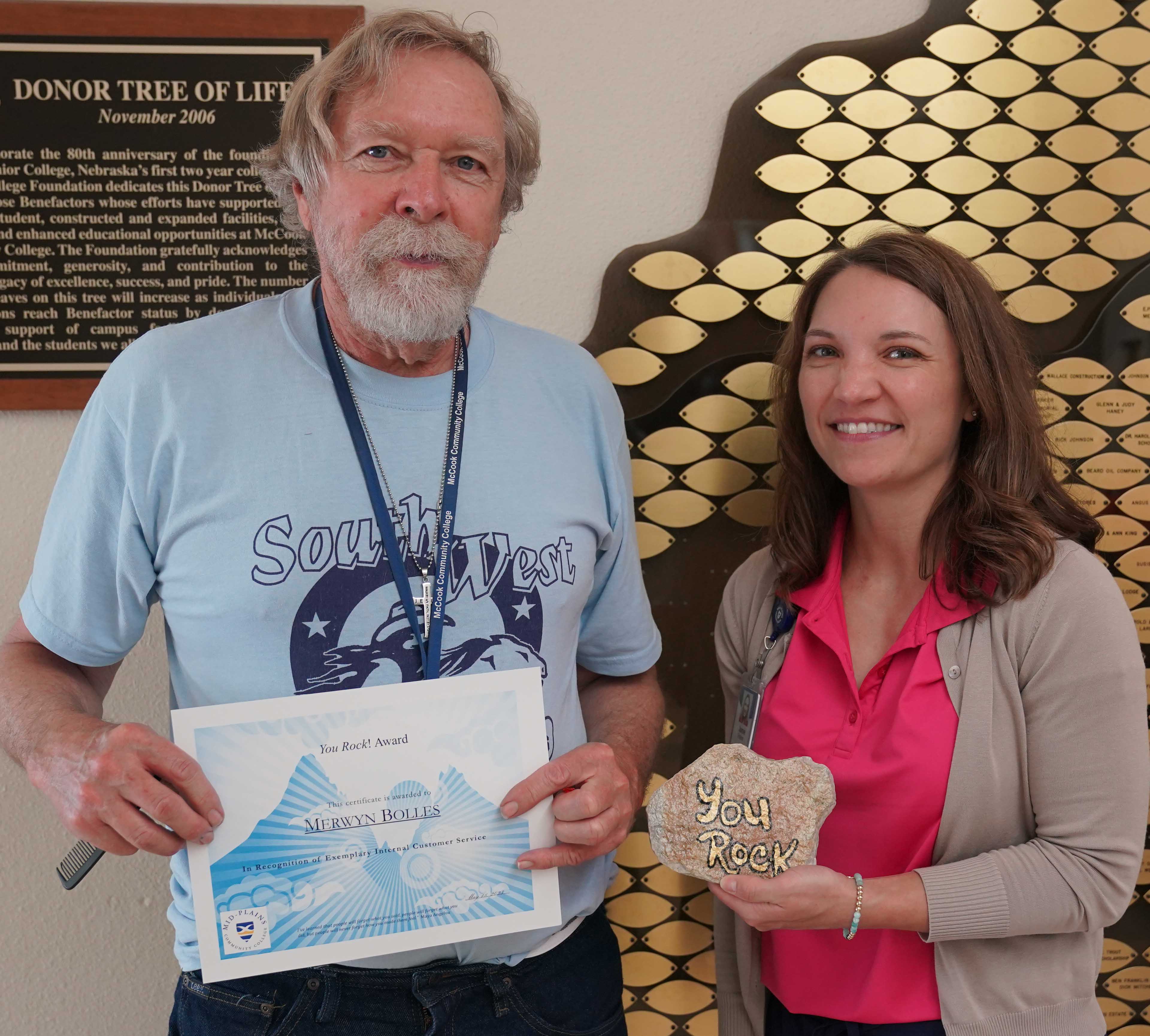 Friday, May 19, 2023
Merwyn Bolles, a technology specialist at McCook Community College was presented a You Rock Award for his exemplary internal customer service. He received the award May 18 from Jamie Peters, Assistant Director of Human Resources & Wellness.
Like other people in his department, Bolles took on the duty of maintaining electronic door locks. Recently, there was an issue with a particular door in McCook that did not function properly. Under normal circumstances, the college would have called its door vendor to come out to campus and resolve the issue, which could take time, since the vendor is not located in the immediate area.
"Merwyn decided he could investigate the issue further, saving time and money," said a letter nominating Bolles for his award.
He disassembled the door, found the issue (a short in the wiring inside the door), resolved it and reassembled the door.
"We believe in this instance, Merwyn has shown a great deal of internal customer service and proves how valuable of an asset a single employee can be if they apply their skills," said the nomination.
---