Area students shine in Best of the West Music Festival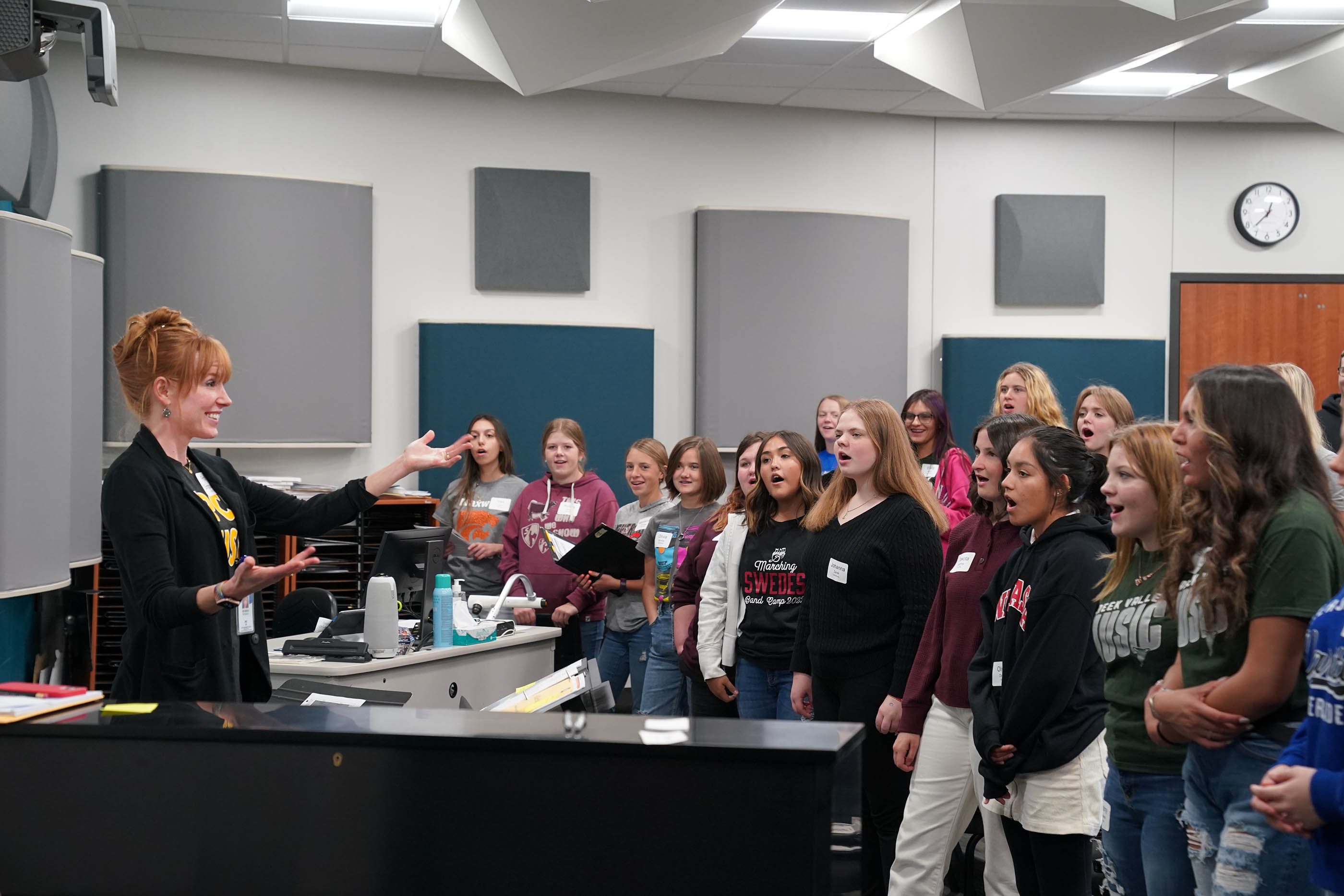 Monday, October 17, 2022
North Platte Community College music instructor Kristin Simpson works with a choir section Monday at NPCC as part of the Best of the West Music Festival. More than 100 students from 12 area high schools participated in the festival, which was designed to showcase local talent.
Students had to be nominated by their teachers to attend. They rehearsed together all day then performed at an open to the public concert that night in the college theater.
The participating schools were: Anselmo-Merna, Arapahoe, Arthur County, Chase County, Creek Valley, Gothenburg, Hershey, Maxwell, Stapleton, St. Pat's, Wallace and Wauneta-Palisade.
---