Herrick earns You Rock Award from NPCC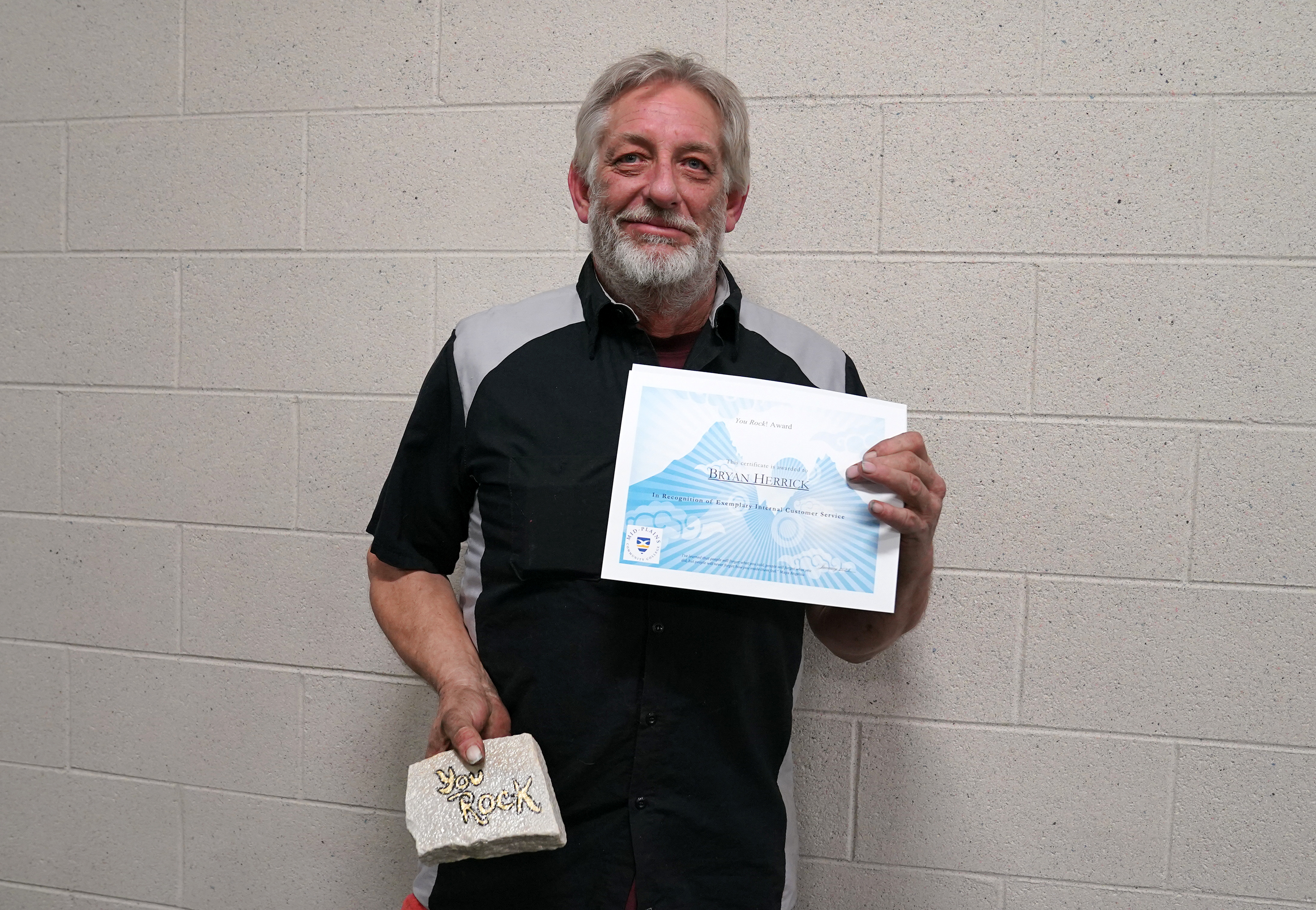 Monday, February 6, 2023
Bryan Herrick has been honored with a You Rock Award from North Platte Community College. Herrick is an automotive instructor who was recognized for demonstrating exemplary internal customer service.
Rebecca Wrage, director of Human Resources, nominated him for the award after Herrick fixed a car for a student.
"This isn't the first time that Bryan has been willing to step in and fill a gap," Wrage said in her nomination letter. "He hosts a Christmas dinner each year and invites anyone who wishes to attend. While he wears a gruff or "no-nonsense" exterior, his heart is warm and giving."
Herrick was presented with a plaque and certificate Monday in the NPCC North Campus Welcome Center.
---