"Bus Stop" begins this week at North Platte Community Playhouse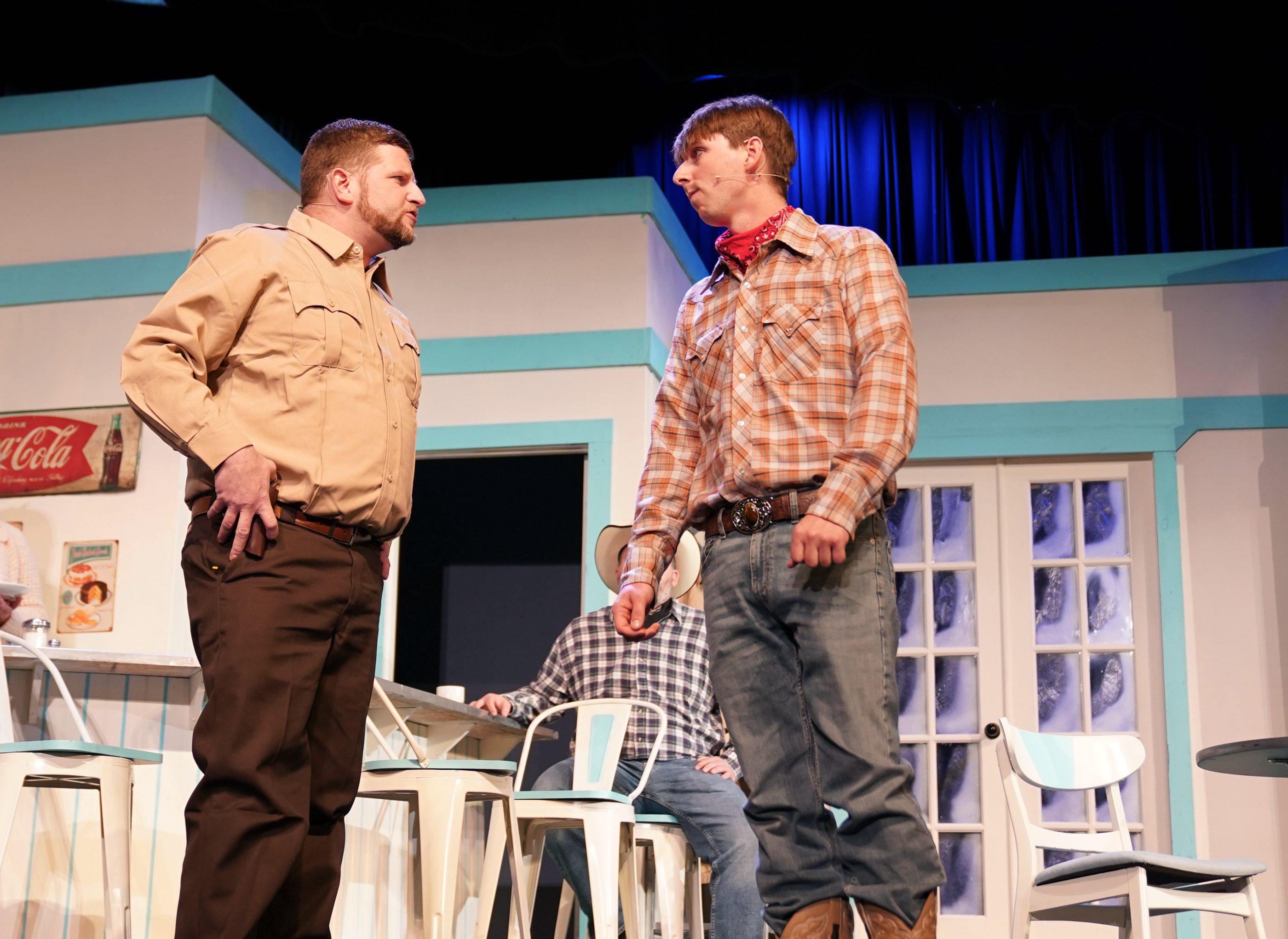 Wednesday, November 10, 2021
NPCC students Jason Sullivan, as Sheriff Will Masters, and Dominic Hatch, portraying Bo Decker, rehearse on the set of "Bus Stop" Tuesday evening at the North Platte Community Playhouse.
The North Platte Community College theater department is partnering with the playhouse to present the show Friday through Sunday and Nov. 19-21 at the Fox Theater in downtown North Platte. The play will begin at 7:30 p.m. Fridays and Saturdays and 2 p.m. Sundays.
General admission is $18 in advance or $20 at the door. Tickets are $10 in advance or $12 at the door for high school students presenting IDs and for those younger than high school age. Mid-Plains Community College students, faculty and staff will be admitted for free.
Tickets can be purchased ahead of time at northplattecommunityplayhouse.com or from noon to 5 p.m. Monday through Friday at the playhouse box office.
---