Public invited to ribbon cutting for MCC Child Development Center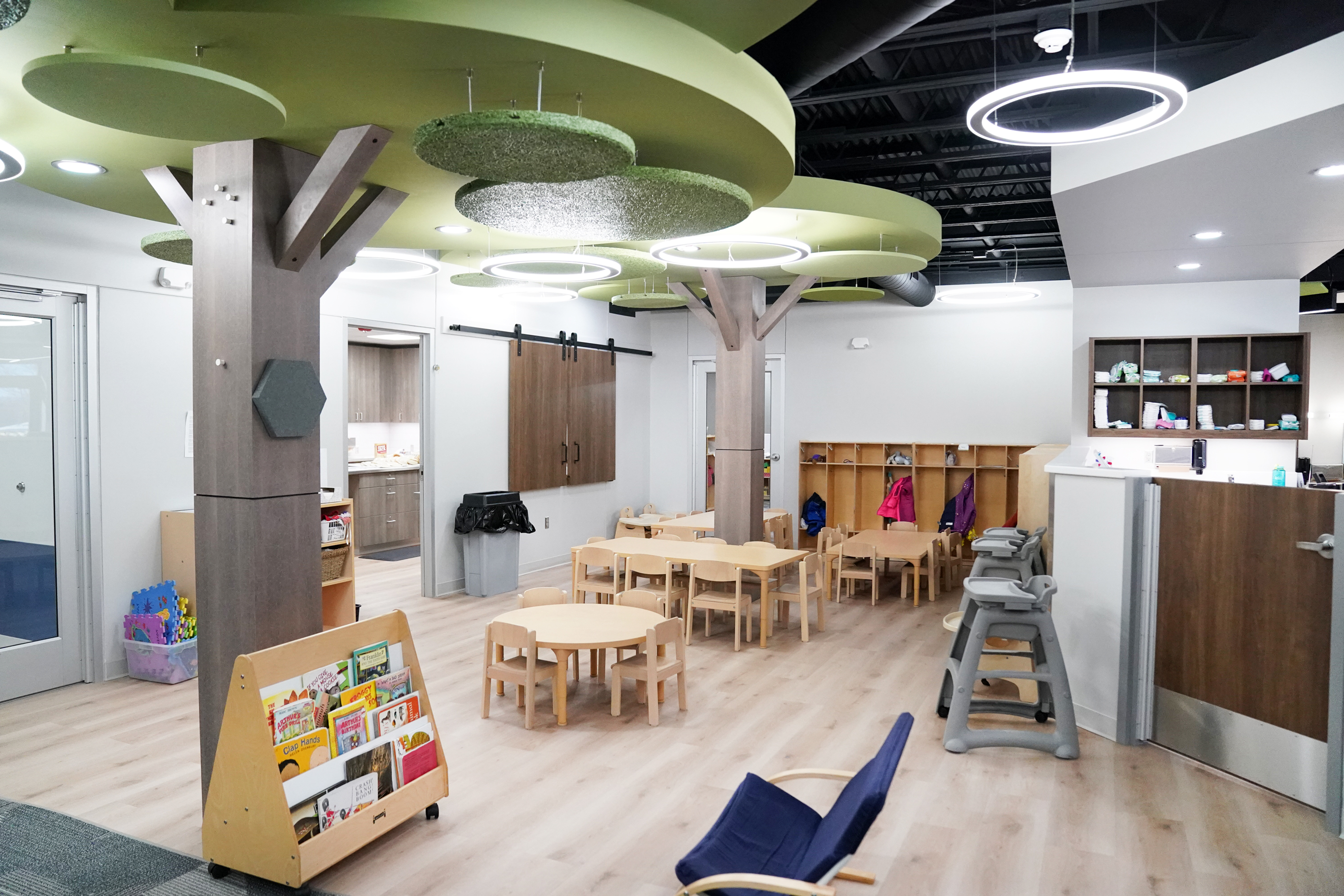 Tuesday, April 5, 2022
The public is invited to attend a ribbon cutting ceremony for McCook Community College's newly renovated Child Development Center.
The ceremony, which will begin at 4 p.m. April 20, will be followed by a reception and tours.
About the project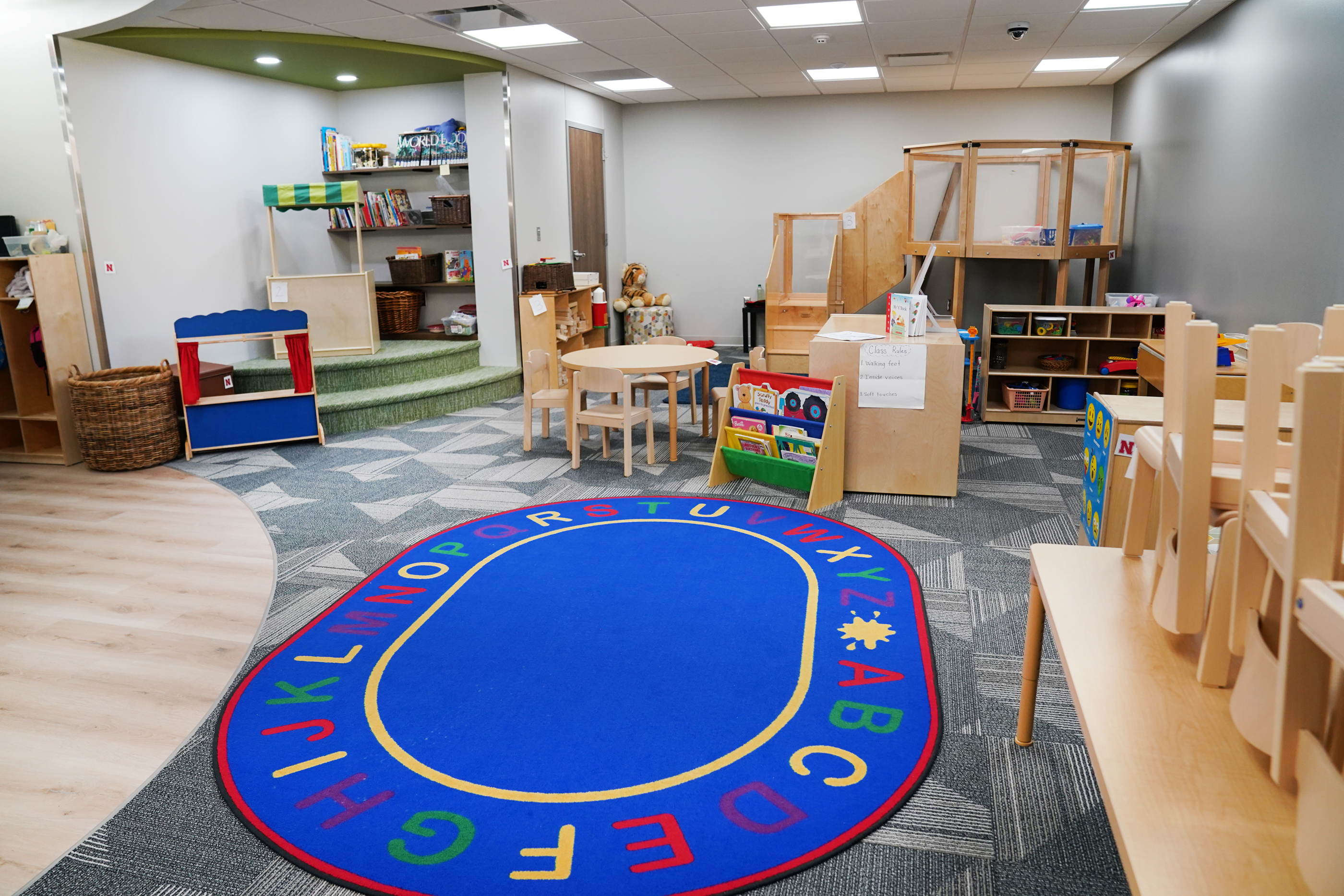 The process of expanding and improving the 1980s era CDC began in May of last year. The daycare was temporarily moved to MCC's Student Union during construction, so services could continue uninterrupted.
Final touches are currently being added to what was a much-needed remodel.
"The original CDC was put together over time by adding spaces here and there," said Mike Steele, vice president of administrative services. "The setup was disjointed and outdated. It was crowded and did not result in a functional teaching environment. The new area will create more space as well as state-of-the-art experiences for students as they learn the ins and outs of early childhood education."
Most of the upgrades occurred inside the CDC, away from the public eye, where the original space was reduced to a shell. New walls were framed and drywalled, and new wiring was installed throughout.
The former, boxy layout was replaced with an open concept center surrounded by a main cooking area that doubles as a Family and Consumer Sciences classroom, two additional kitchen stations, one of which is set up per Americans with Disabilities Act regulations and rooms designed for specific age groups.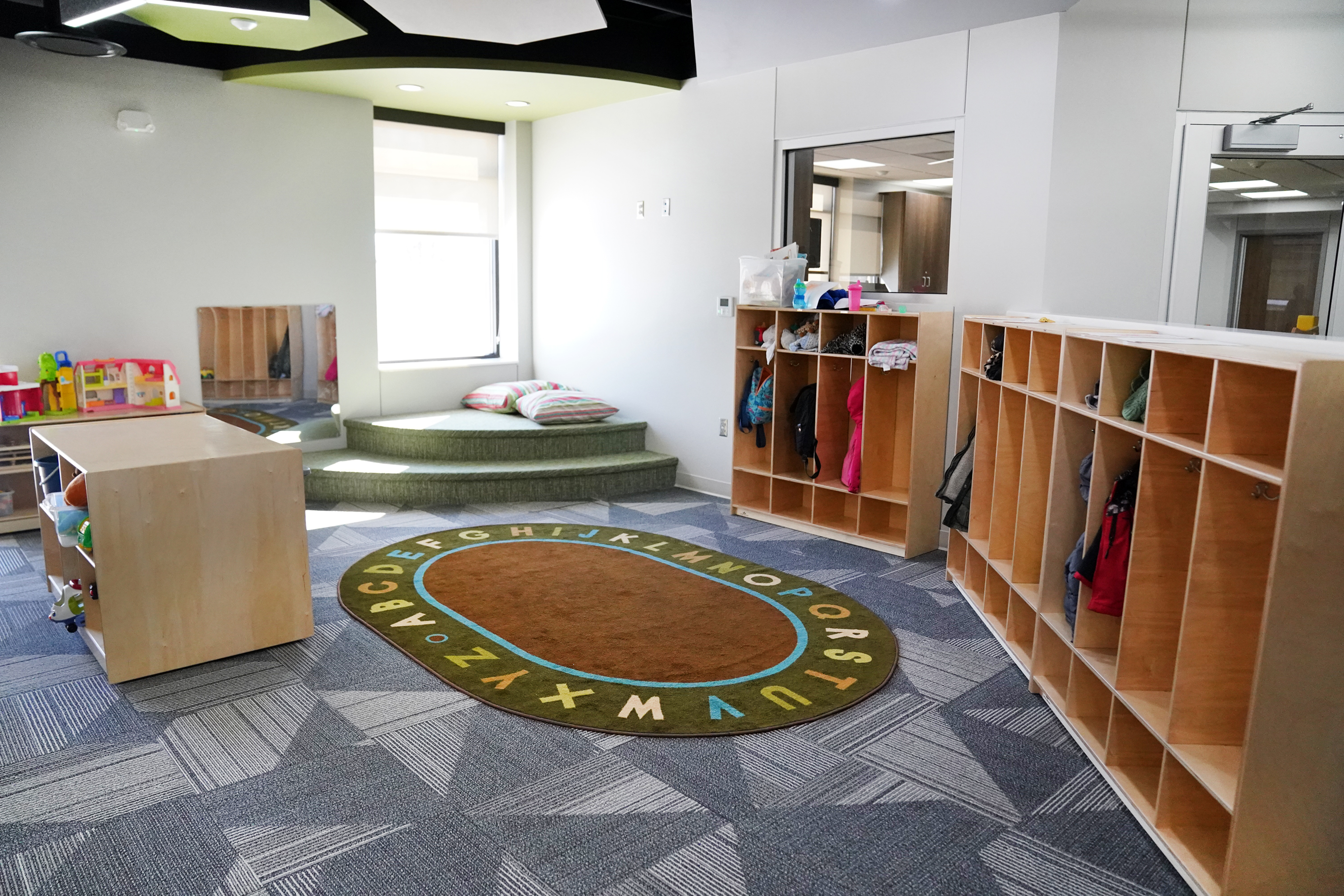 Infant, toddler and pre-K groups each have their own space with age-appropriate toys designed to encourage learning and imagination. A multipurpose room was created for naptime or playing indoors during inclement weather, and a new restroom offers a changing table, short toilets and other size-friendly accommodations designed with children in mind.
Large, energy-efficient windows let in natural light while the décor features geometric patterns – including some in the shape of trees in the main room, vibrant colors, racks full of books, reading nooks, art tables, puppet show booths, stages for performances and many other fun and engaging amenities.
Renovations continue outside the CDC, where much of the work has been dependent on the weather. The former playground was torn out last summer.
By the time the project is finished, the concrete pad and climbing hill will be covered with a fall-safe surface. Areas for music, movement, sensory exploration and engagement with nature will also be installed.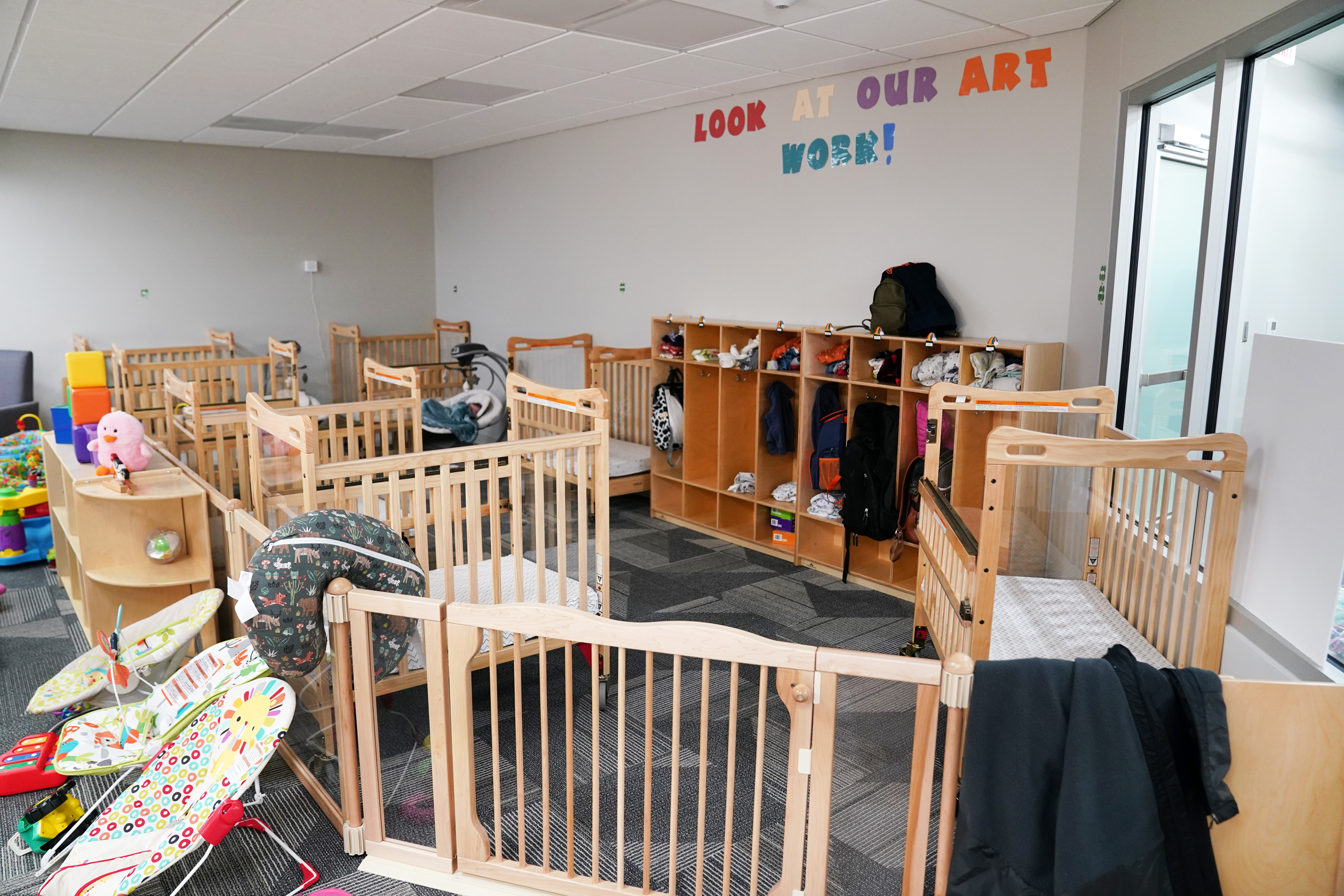 "We are excited the college has made such a strong statement about the importance of Early Childhood Education by the investment they have made in this space," Tyler Esch, Family and Consumer Science instructor. "Children and college students now have a space that is a great place to be a kid and a great place to be with kids."
About the CDC
The CDC meets a community need for childcare while also providing a place for MCC students pursuing certificates, diplomas and degrees in early childhood education to obtain real-world, hands-on experience working with youth.
Through those experiences, students develop the confidence and skills needed to excel at a professional level.
More information about Early Childhood Education at MCC can be found online at: mpcc.edu/academics/programs/early-childhood-education.php.
---