Cast announced for 'Christmas Carol – a ghost story of Christmas'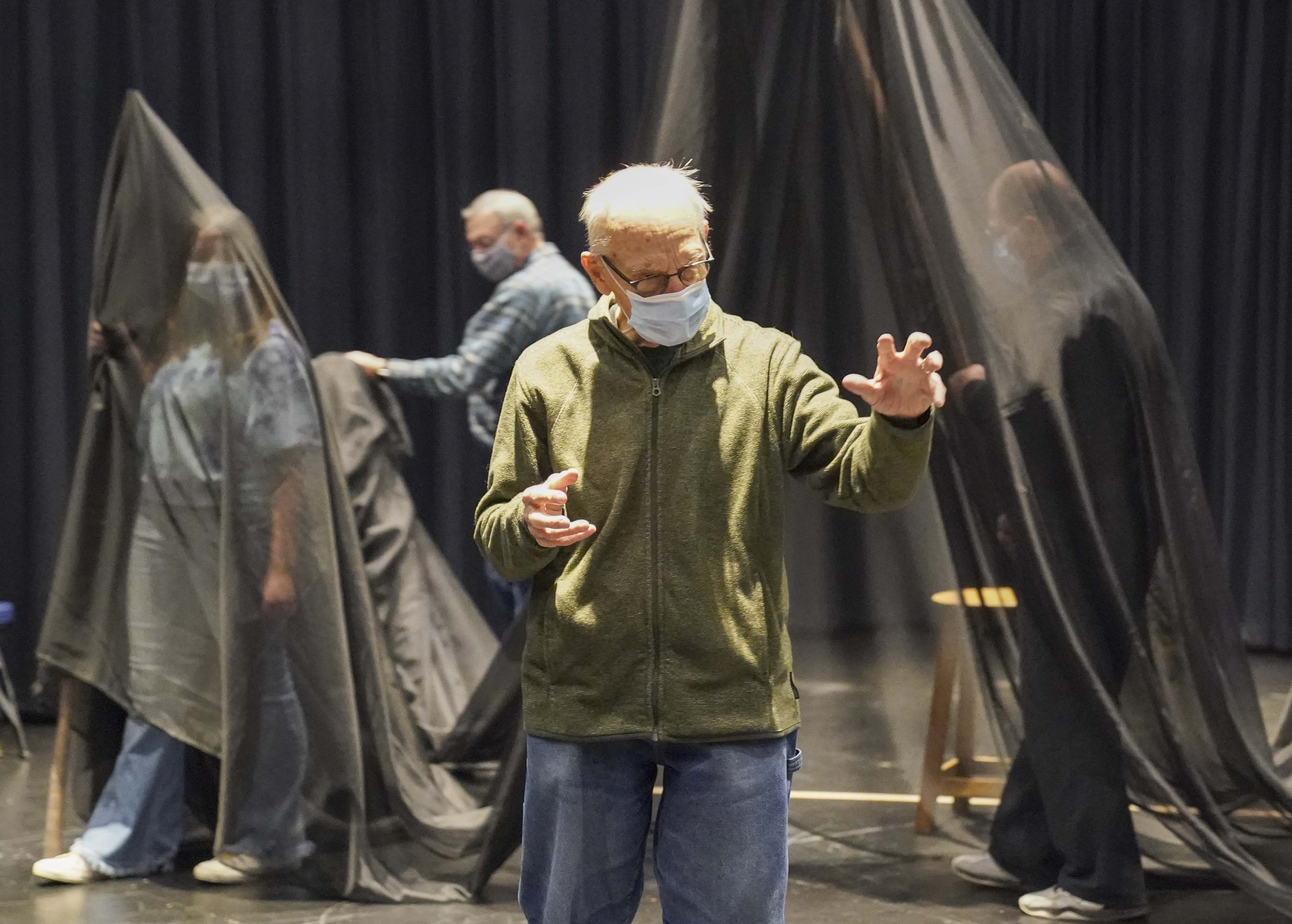 Tuesday, November 15, 2022
The cast for this holiday season's production of a Charles Dickens adaptation of "Christmas Carol" in McCook has been announced.
McCook Community College Theater Instructor Mark Hardiman will direct the production – a joint presentation by MCC and the Southwest Nebraska Community Theater Association. Rachel Witt is the assistant director/sound designer.
"Christmas Carol - a ghost story of Christmas" will star Don Harpst as Scrooge.
Performances will be at the McCook Fox Theatre Dec. 8 and 9 at 7 p.m., Dec. 10 and 11 at 2 and 7 p.m. Tickets are $18 and $10 for students and available at: Garrisons, online, at the box office one hour before the show, or call 308-340-5746.
Here is the cast in order of appearance:
Charles Coleman - The Ghost of Jacob Marley
Katrine Bogardus - The Ghost of Christmas Past, Belle, Older Belle
Bryce Osterman -The Ghost of Christmas Present
Don Harpst - Ebenezer Scrooge
Ethan Poore - Bob Cratchit
Konnor Witt - Fred, Fezziwig, Father, Shopper Lighthouse Keeper, Man with Monstrous Chin, Wealthy Man, Husband
Erin Herron - The Portly Gentlewoman, Girl in Field, Mrs. Fezziwig, Mrs. Cratchit, Sister, Miner
Matthew Herron - The Portly Gentleman, Young Scrooge, Shopper Helmsman, Topper, Red Faced Man
Marcus Ingels - Caroler, Boy in a Field, Dick Wilkins, Bell's son, Scrooge's Corpse, Peter Cratchit, Lighthouse Keeper
Ruth Malcom - Little Fan, Young Miss Fezziwig's, Daughter, Belinda Cratchit,
Mindy Malcom - Fezziwig Party Guest, Mrs. Dilber
Aubrey Neuffler - Miss Fezziwig, Cratchit Girl, Caroline
Audrey Wilson - Miss. Fezziwig, Older Girl, Martha Cratchit, Sister, Third Businesswoman
Roger Stupka - Fiddler, Old Man, Businessman, Wealthy Man, Undertaker's Man, Polterer
Benjamin Murillo - Older Boy, Little Bob
Caleb Stark - Tiny Tim, Ignorance
Olivia Johnson - Niece, Charwoman, Caroline,
Production Staff:
Mark Hardiman - director/adapter
Rachel Witt - assistant director/sound designer
Delaney Dewey - stage manager
August Roy – dialect/design coach
Physical Design Staff
Russell Ankerson - sound reinforcement design
Sheryl Havens - costume design
Charles Froman - set construction
Chuck Trail Set - design/construction
Dian Trail - set design/scenic painting
Jim Pleinis - set design/construction
John Trail - set design/construction
Charlotte Froman - scenic painting
---