MPCC Rodeo Team completes run in Casper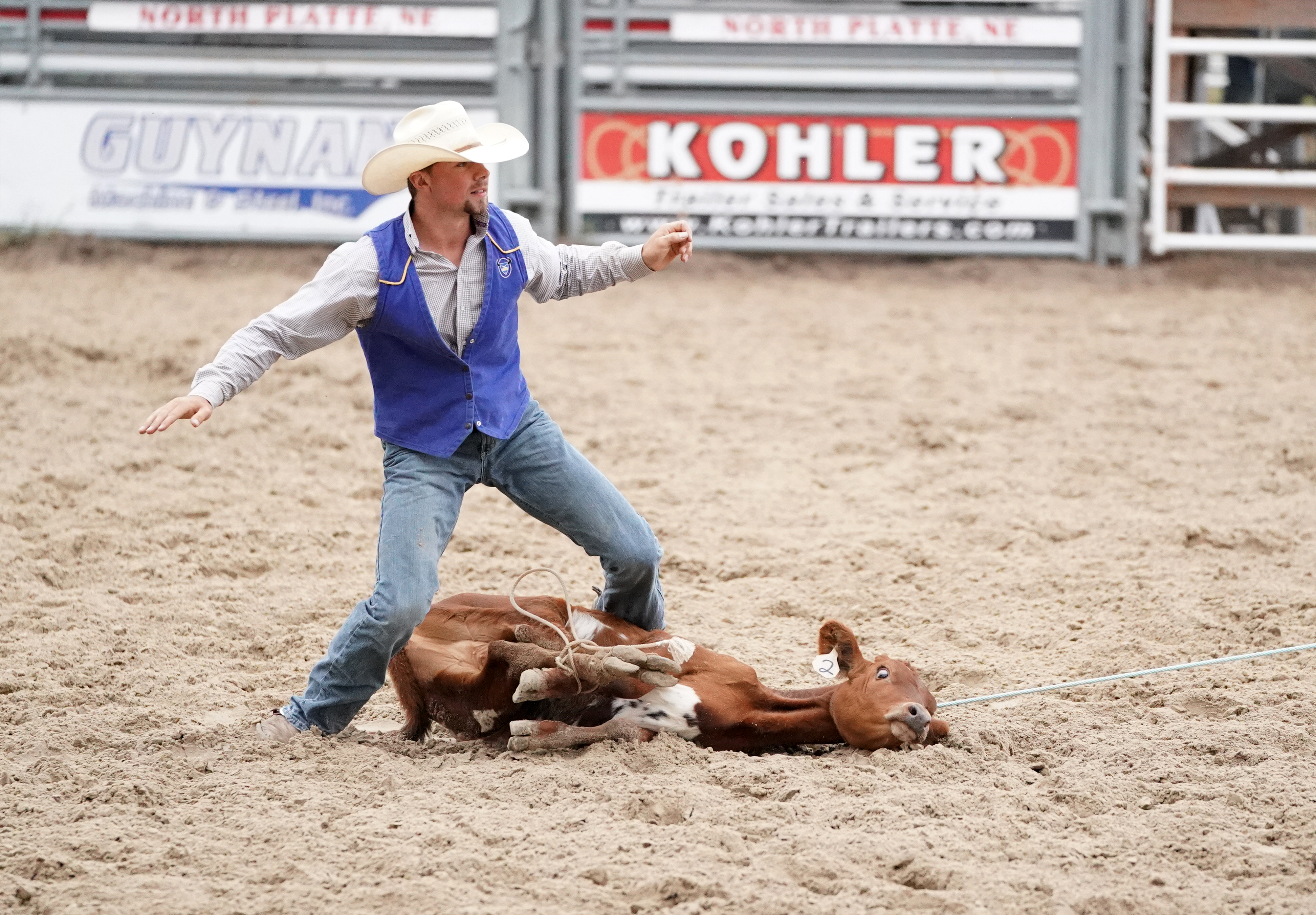 Monday, June 20, 2022
The Mid-Plains Community College Rodeo Team wrapped up a week's worth of competition at the College National Finals Rodeo in Casper, Wyo. on Saturday.
Representing MPCC were Jacob Haren, of Erie, Colo., in the tie-down roping and team roping; Jentri Hurlburt, of Arcadia, and Barrett Schlieker, of Fort Lupton, Colo., in the team roping, Koby Jacobson, of Haiku, Hawaii, in the bull riding and Quade Potter, of Stockville, in the steer wrestling.
Haren posted a time of 10.7 seconds in the tie-down roping for a 12th place finish in the third go-round. He also caught his calf in the first round, but it kicked out of the piggin'string before the 6-second mark, resulting in a no time.
Potter made qualified runs in the steer wrestling in rounds one and two. The steer in the third round set up and ducked out on him, taking him out of the average.
The rest of the team sustained a series of unfortunate events that kept them off the leaderboard.
"I'm very proud of our MPCC athletes for making it to the CNFR stage," said Wyatt Clark, MPCC Rodeo Team timed event coach. "All these competitors have bright futures, and I'm looking forward to our group of athletes this fall."
Competitions are now over for the rodeo team until the season starts back up in the fall.
---