Coupon class being offered through Mid-Plains CSI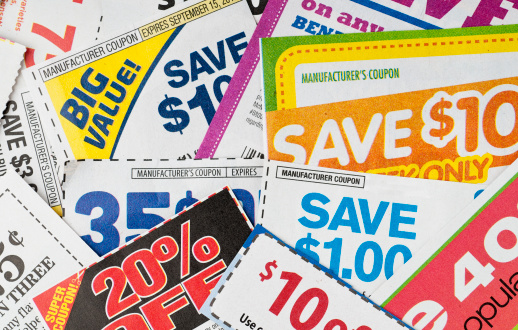 Wednesday, February 17, 2021
money through coupons makes a lot of sense but for some it can be a little overwhelming.
Couponing for Beginners is just one of the classes currently being offered through Mid-Plains Community College and the Cyber School Interactive (CSI). This category of non-credit courses includes a variety of community classes offered virtually, online via Zoom or, in some cases, delivered directly to the student's email.
MPCC is accepting registrations for "Couponing for Beginners" available online via zoom. It will include information on how couponing works, where to find them, how to organize them, stockpiling coupons, and how to reduce frustration when using them. Those signing up can reduce grocery bills with just a few tips and tricks.
Once you register, you will receive a Zoom link to view the class in the convenience of your own home. It will be held Thursday, March 4 from 6:30 to 8:30 p.m. Course fee is $19.
Here is the link to register: http://bceregister.mpcc.edu/CourseStatus.awp?&course=213CFEI2066
Couponing for Beginners is one of the courses in the Cyber School Interactive developed in response to the current pandemic. MPCC adapted to offer new ways to deliver community classes.
Here are other classes being offered.
You can register for them online at http://bceRegister.mpcc.edu/ShowGroups.awp or call 308-345-8122 for more information:
QPR Suicide Prevention Training. Classes are offered on Thursday, Feb. 18, in person at the Valentine Campus or via Zoom from noon to 2 p.m. and in person at the Broken Bow Campus or via Zoom from 5:30 to 7 p.m.
Historical Buildings of North Platte. This course will be offered virtually via Zoom on Wednesdays, March 3, 17 and 31, from 7 to 8 p.m. Course fee is $20.
Great Plains – Great Literature. This course is delivered through zoom or onsite at the Imperial Campus on Thursdays, March 4, 11, 25 and April 1 from 6 to 8 p.m. MT. Course fee is $45.
Quarantine Kitchen – A Virtual Cooking Series. Classes are offered online via Zoom on Thursdays, March 18, April 1, 15 and 29, from 7 – 9 p.m. Each class is $35 or all five for $130 (supplies not included.)
Graphic Design 101. The course can be taken in person at the Broken Bow campus or virtually via Zoom on Monday, April 12 from 6 to 7 p.m. Course fee is $35.
What's in Your Business Toolbox? Select from a variety of classes including Creating a Website, Email Marketing, Social Media Strategies and Brand Identity. Each course is $45 or select three courses for $119 and receive a 45-minute personal consultation. Classes are self-paced and delivered to your inbox in a video format, available to you at your convenience. Each video is one hour long. Classes will be available through May.
---