NPCC hosts Craniofacial Clinic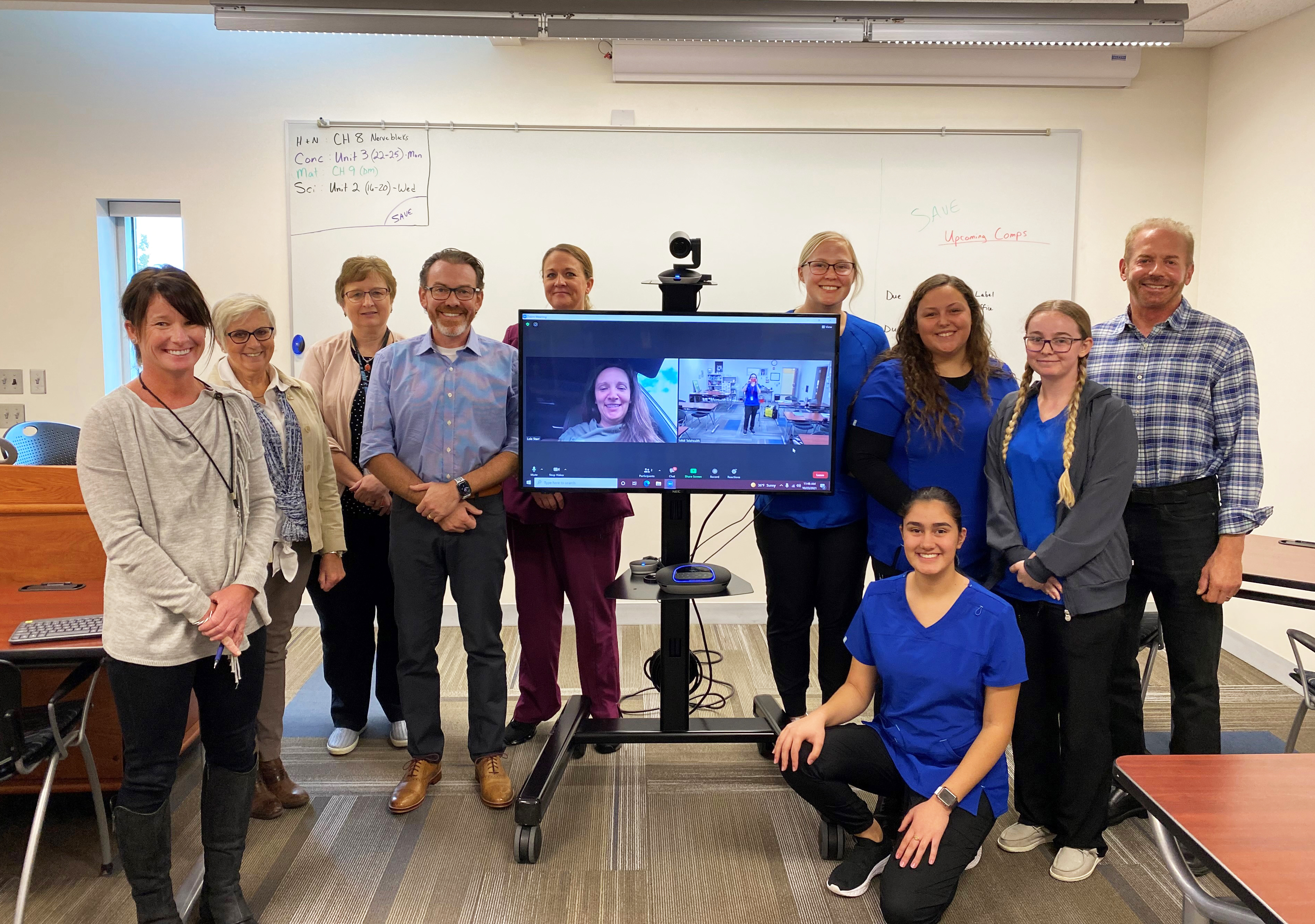 Tuesday, October 26, 2021
Craniofacial Clinic participants gather around a telehealth cart Saturday in the Health and Science Center at North Platte Community College.
Pictured left to right are: psychologist Dr. Nancy Foster; speech and language pathologist Diane Farrand; social services worker Kathy Schweitzer; pediatric dentist Dr. Jonathan Simpson; nurse Tami Fischer; clinical geneticist Dr. Lois Starr (on the TV); NPCC students Trinity Christophersen, of Brady, and Katie Piper, Ashley Murphy and Jayden Leal, of North Platte, along with orthodontist Dr. Bradley Hoppens. Not pictured are: registered dietitian Debra Kolman and plastic surgeon Dr. Jason Miller.
This year marks the first time that NPCC has hosted the clinic, offered by dentists, doctors and other providers from around the state. It is designed to help children born with and recovering from craniofacial conditions such as cleft lip and cleft palate.
The clinic typically happens four times per year, but the one on Saturday was the first since covid forced shutdowns. Previously, the clinic was based out of the West Central District Health Department.
Hosting it at the college gave NPCC dental assisting students the opportunity to watch procedures and experience working in a professional setting.
Because the clinic was made up of a combination of in-person and virtual providers, a telehealth cart was implemented to maximize the use of visual aids when talking to the patients' families. The cart was also equipped with a remote-controlled camera that allowed providers to see the patients during physical exams.
---