Franzen named MPCC Distinguished Alum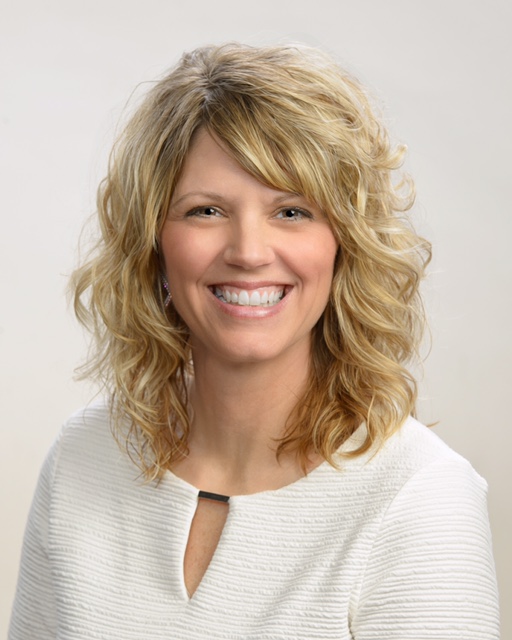 Monday, October 4, 2021
Danni Franzen, of North Platte, is the recipient of the 2021 Mid-Plains Community College Distinguished Alumni Award.
She was honored Sunday night during the Nebraska Community College Association's annual meeting at the John N. Harms Center in Scottsbluff.
"I'm kind of shocked but also proud to have been selected," Franzen said of the recognition. "I think it speaks volumes to the opportunities MPCC offers. Mid-Plains Community College is a huge asset to our community, and this award just goes to show that you can do a lot with a good foundation."
As the Chief Provider Network Officer at Great Plains Health in North Platte, Franzen leads the division responsible for creating a unified physician group that works cohesively to ensure quality health care is available and accessible throughout the hospital's service area.
She was nominated for the Distinguished Alumni Award by MPCC cabinet members.
"Danni is extremely deserving of this award," said Dr. Jody Tomanek, MPCC's vice president of academic affairs and North Platte Community College. "I have known Danni for a number of years - first as an alumni member of the MLT Program Advisory Board. As an alum, she continues to support the MLT program by helping to recruit students as well as provide input to make our program even better. With her help, we were able to enter into an agreement with GPHealth to help provide adjunct instructors for the program. I have also watched her career continue to excel at GPHealth, and we are so proud that she is an alum of MPCC and that she got her start with us."
About Franzen
Franzen's history with MPCC began after her graduation from North Platte High School in 1991. She initially chose the college because of its affordability.
By attending MPCC, she could take classes while living at home, and tuition was much less expensive than if she would have begun her educational journey at a four-year college or university.
She entered the college's MLT program in 1992 – having developed a fondness for microscopes in her biology labs.
"I can remember the MLT instructor asking me why I wanted to study med lab tech, and I told him it was because looking through microscopes was cool," Franzen said. "I was pretty naïve at the time, and I really believe the personalization and individualized instruction were what got me through. Because the class sizes were small, I was able to spend more time with the instructors, and they genuinely cared about any challenges I was facing. I feel like we lose that sometimes with bigger institutions."
Franzen graduated from MPCC in 1994 and was immediately hired for two part-time MLT jobs – one of which was at GPHealth.
She has had several positions of increasing responsibility in laboratory and management since that time.
Franzen worked her way up to transfusion medical supervisor, laboratory director, senior director of Ancillary Services and senior director of Provider Network before assuming her current role.
Among her many responsibilities over the years, Franzen helped develop the lab and manage its day-to-day operations, developed and managed clinical services and was instrumental in implementing automation to improve productivity and efficiency within GPHealth.
She went on to earn a bachelor's degree in clinical laboratory science from Weber State University in Ogden, Utah in 2006 and obtained a master's degree in business administration from Bellevue University in 2016.
"I'll be forever grateful to MPCC for helping shape me into the person I've become and for giving me a foundation that allowed me to be successful," Franzen said. "I was able to get a great education that set me up for a lifelong career - without taking on any student debt. I'm living proof that MPCC is important to our community and our region."
---