Diversity advocate to bring "Courageous Conversations" to MPCC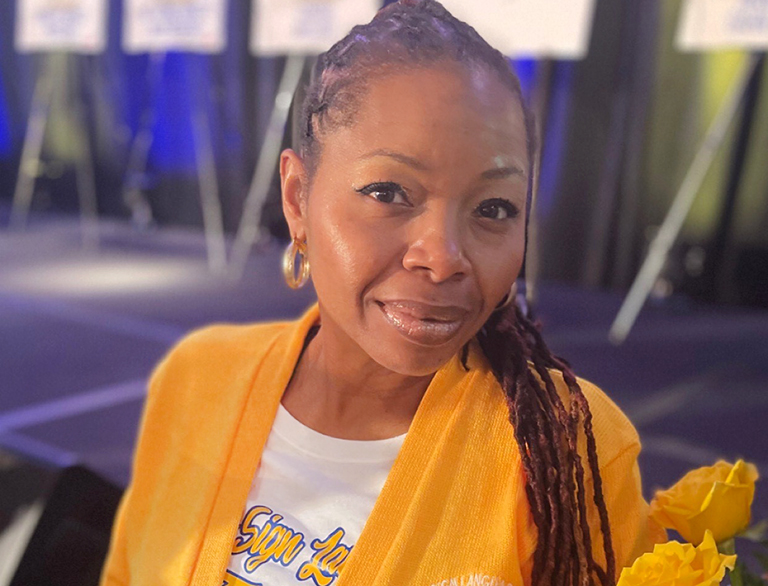 Monday, February 6, 2023
Mid-Plains Community College will celebrate Women's History Month by inviting the public to listen to diversity advocate Denise TrimbleSmith at its campuses in McCook and North Platte.
TrimbleSmith will speak from 7:30-8:30 p.m. March 27 at the Student Union in McCook and from 7:30-8:30 p.m. March 28 in the McDonald-Belton Theater in North Platte. Both presentations are free to attend.
About TrimbleSmith
TrimbleSmith is the director of Justice Initiatives in the Office of Diversity and Inclusion for the University of Arizona as well as a certified life coach and motivational speaker.
She is also the founder of Courageous Conversations, through which she helps people navigate life's challenges, define their visions, gain clarity, reduce worry and make actionable strides toward reaching their goals.
"Since childhood, I have always been able to recognize when others were in distress," said TrimbleSmith. "I started Courageous Conversations to help people arrive at a conclusion through conversations, observations and reasoning that shows their firmness of purpose through Courage."
During the presentations, TrimbleSmith will provide a motivational opportunity for women to tap into their power from within. The discussion will explore how courage is necessary to shift an atmosphere.
She will also touch on the contributions of women past and present by visiting the courageous narratives that helped shaped society, will discuss progress that has been made so far and will talk about what the future could hold.
TrimbleSmith's presentations are made possible by MPCC's Student Life departments.
---