Diversity advocate offers MPCC audiences tips on shifting atmospheres, reaching new goals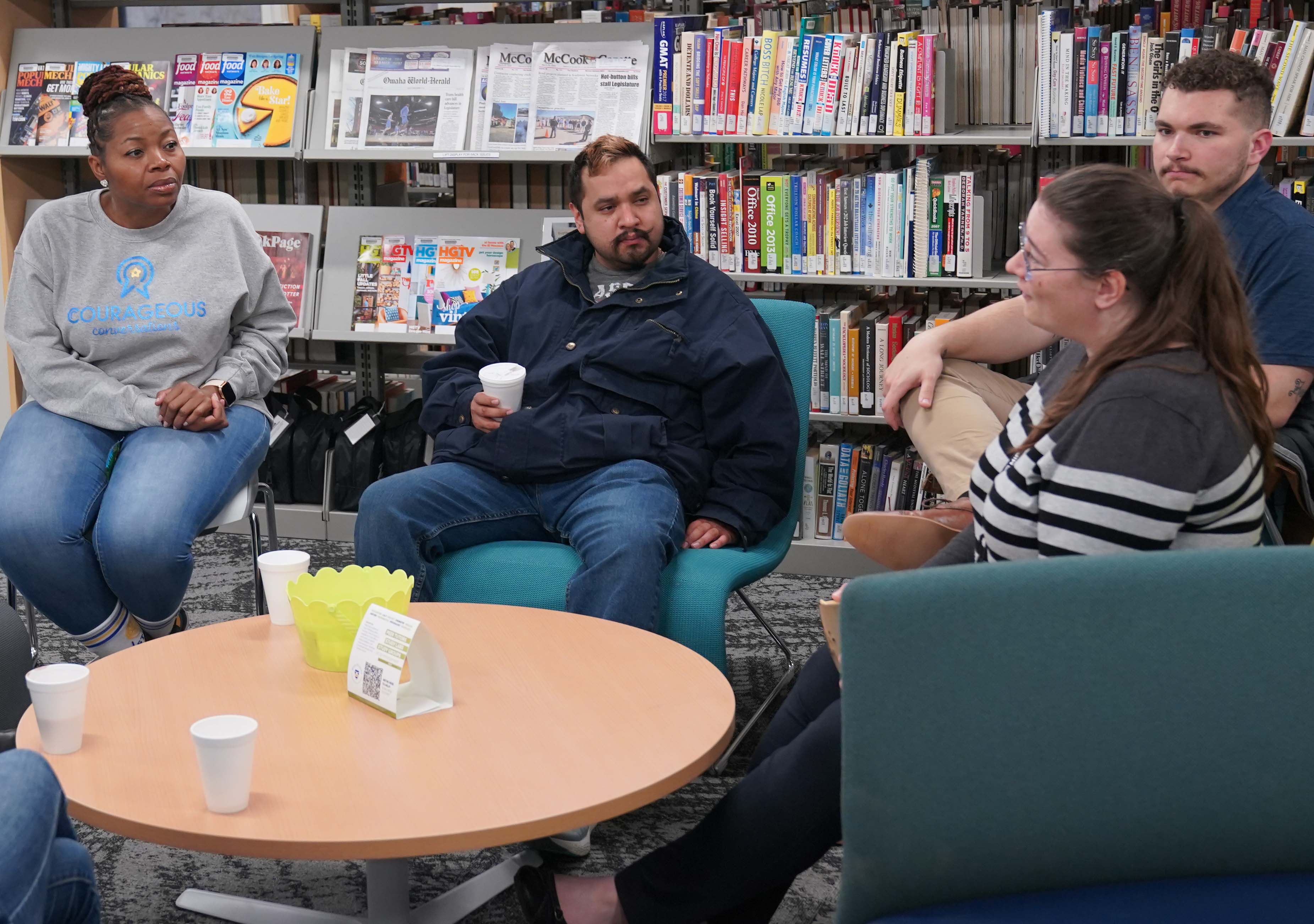 Tuesday, March 28, 2023
Denise TrimbleSmith, director of Justice Initiatives in the Office of Diversity and Inclusion for the University of Arizona, meets with McCook Community College students and staff prior to her address at the Student Union Monday.
Her trip to Nebraska is part of Women's History Month, and included a free Tuesday talk at the McDonald-Belton Theater in North Platte from 7:30-8:30 p.m.
The diversity advocate is also a certified life coach, motivational speaker and founder of Courageous Conversations, through which she helps people navigate life's challenges and make actionable strides toward reaching their goals.
Her dialogue explored how courage is necessary to shift an atmosphere.
TrimbleSmith's presentations were sponsored by Mid-Plains Community College's Student Life departments.
---