MPCC Shooting Club competes at Doane Invite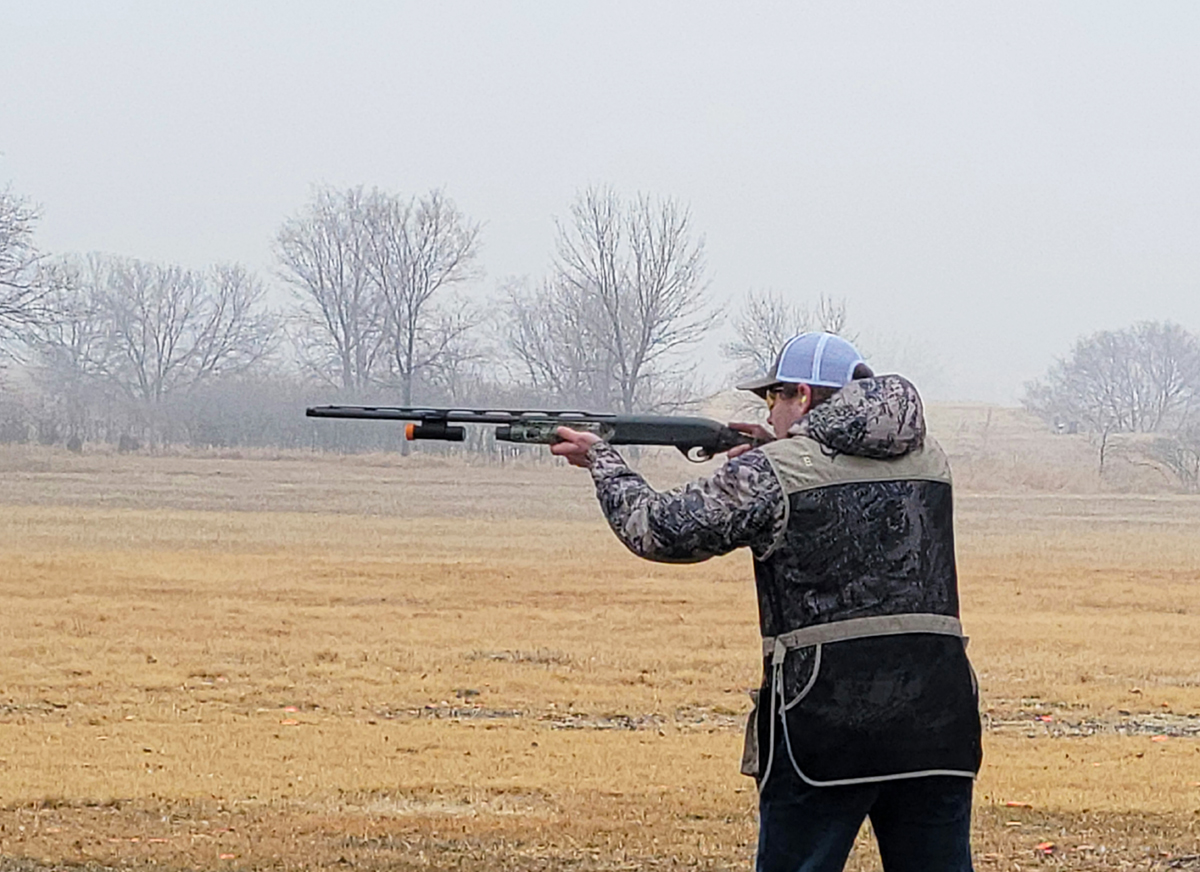 Monday, March 7, 2022
Mid-Plains Community College Shooting Club member Luke Maris, of McCook, competes in the Doane Invite Saturday in Lincoln. It was the first competition for the newly formed MPCC Shooting Club.
The Doane Invite consisted of about 130 students from 10 colleges and universities throughout Nebraska, Iowa and Kansas.
Maris was joined by fellow club members: John Gustafson, Brandon Eller, Destry Jorgensen and Tristan Ragland, all of North Platte; David Diener, of Hershey, and Kyle Baxter and Trevor Kefalas, of Trenton.
They competed in the areas of: American Trap, American Skeet, Sporting Clays and Super Sporting Clays.
"The Doane Invite was the first time our students had ever seen sporting clays or super sporting clays," said Heather Wright, coach for the MPCC Shooting Club. "I think they did tremendous."
Gustafson was the highest scorer on the team – shooting a total of 256 targets out of a possible 350.
"This was a year in the making," Wright said. "We started talking about forming a club in April of 2021, so to have members actually registered and competing at a collegiate shoot less than a year later was incredible. It would not have been possible without the support of the community businesses and Lincoln County Wildlife Gun Club. In my opinion, the students won when they walked onto that field. I'm so very proud of them."
The club's competitions are over for the spring. They will resume in the fall.
---