Dick Driml family remains part of the MCC event that honors him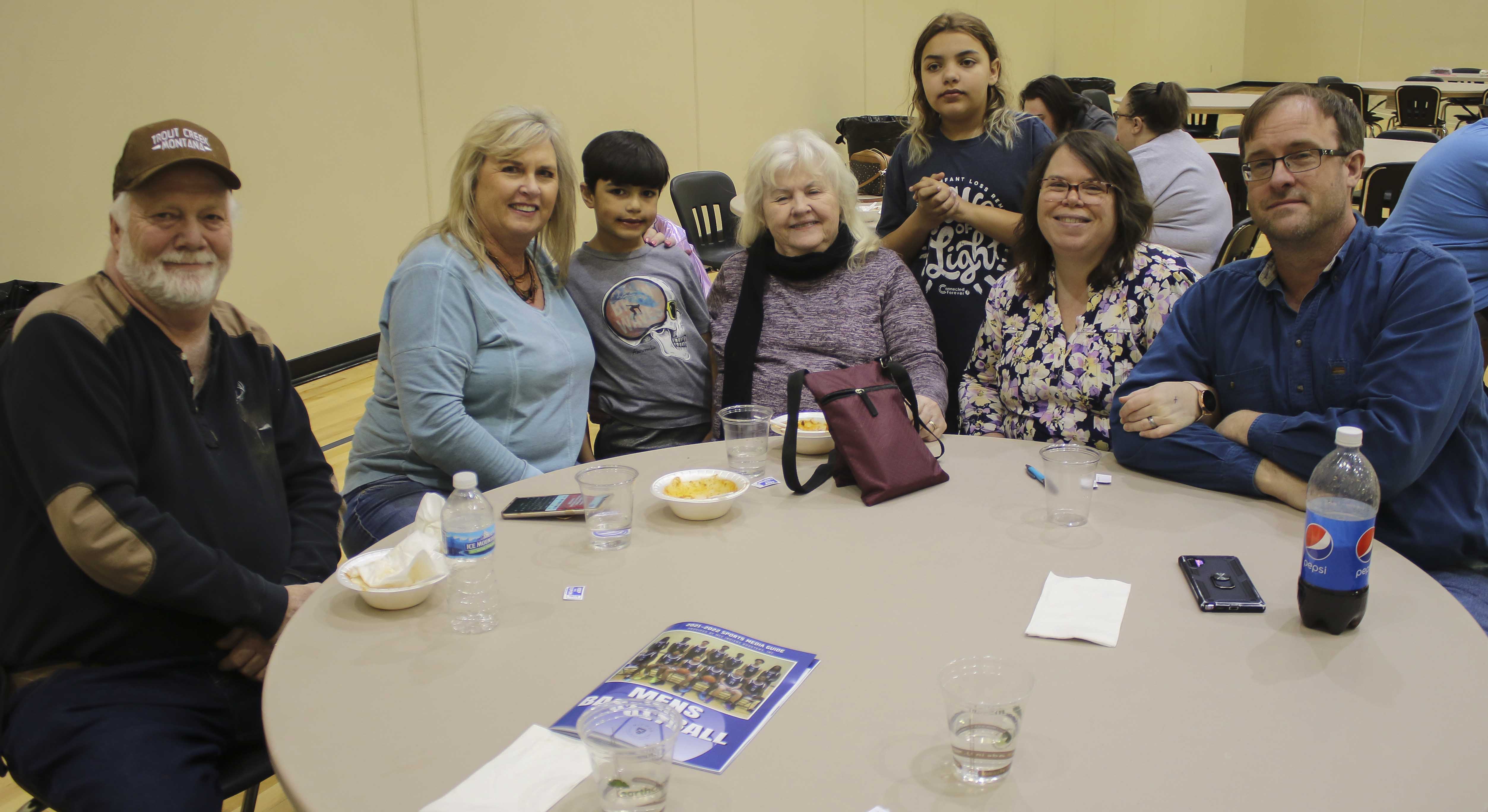 Monday, February 21, 2022
The winner of the Dick Driml Chili-Cookoff Saturday at McCook Community College was Jeff Ross, Kellanie Pinkal placed second and Fred Petsch third. Pinkal was also winner of the "People's Choice" award as voted on by those who sampled and tasted the variety of soups, from sweet to spicy.
The chili competition was all part of the annual event that honors former MCC Music Instructor Dick Driml, who died in 1999.
Many of Dick Driml's family members continue to be part of the chili cook-off in his honor that raises funds for the MCC Music Department. His family set up a display with photos, scrapbooks and other memories of Driml's time with MCC including his trips with the band to England and his fund-raising events to help pay for those trips.
The chili cook-off/feed was held in conjunction with the final regular season home games for the women and men's basketball teams.
MCC also honored Veterans in the annual Veteran's Appreciation game. They received vouchers for free chili and were able to watch the games from the VIP room of the Peter and Dolores Graff Events Center. Both basketball teams won their games against the Otero Junior College teams.
In addition to members of the MCC Music Department helping with the feed, Phi Beta Lambda members held a bake sale and silent auction offering desserts as part of the chili-feed held in the auxiliary gym.
---