MPCC early entry enrollments set record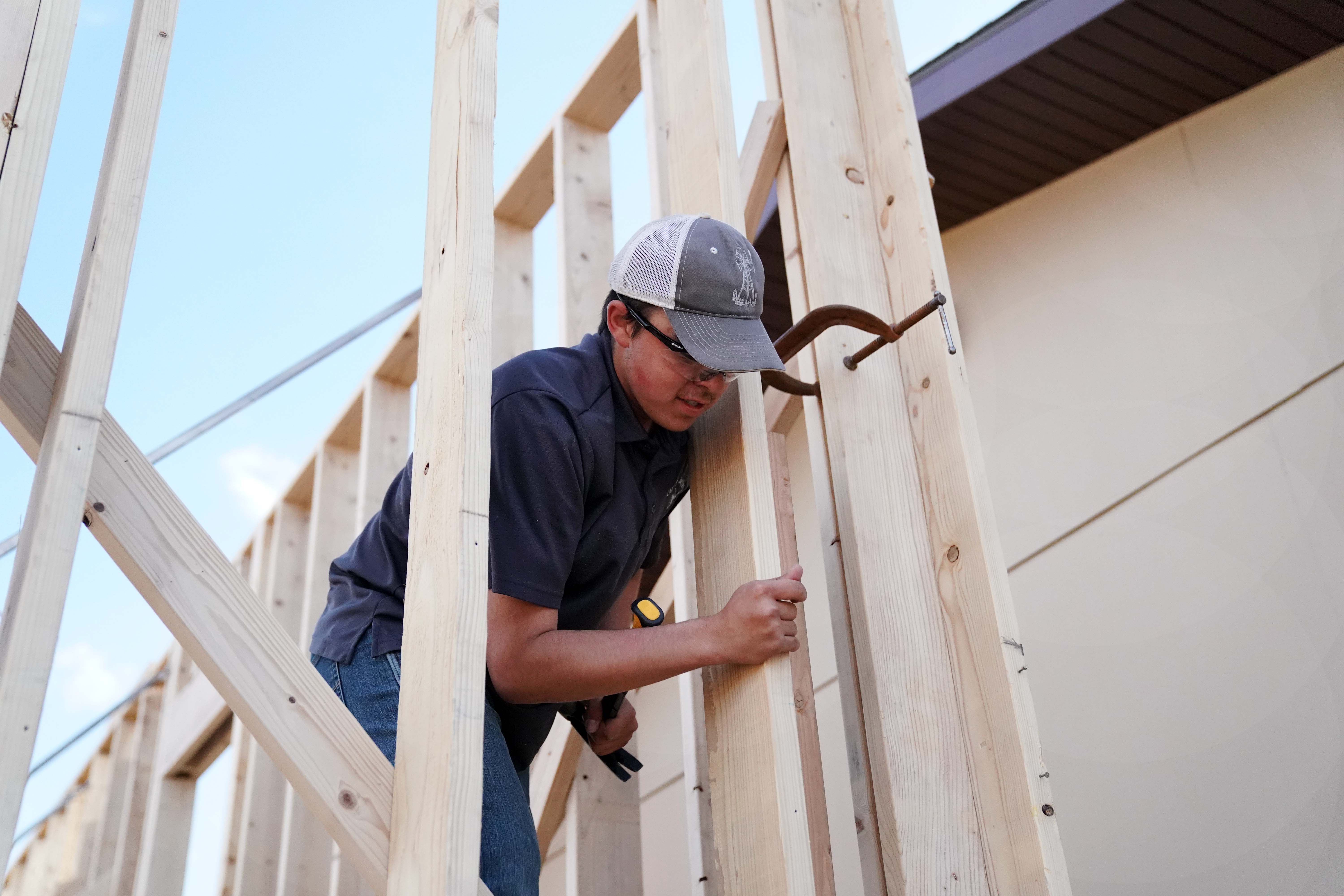 Monday, September 27, 2021
Early entry enrollments have hit a record high at Mid-Plains Community College.
Area high school students are enrolled in approximately 5,272 early entry credit hours through Mid-Plains this fall, which accounts for 30 percent of MPCC's total enrollment.
"It's hopeful," Paul Knopick, director of early entry and program development for the college, said of the results. "I am happy more students and families are taking advantage of a great opportunity that is presented to them by MPCC and their local high schools."
Early entry allows high school students to be accelerated into college without first obtaining a high school diploma. Classes may be taken as dual credit, meaning they count toward high school and college credit at the same time, or as a separate course load.
"Early entry and dual credit classes offer students a tremendous head start on their education," said Knopick. "In addition to providing a time and cost savings, it gives them exposure to what a higher education is, potential career fields and what Mid-Plains can provide."
He said moving the registration process online helped grow MPCC's dual credit enrollment and so has an increase in the opportunities for students to take classes from the college's full-time faculty. However, he believes customer service is the biggest reason for recent success.
"We've been meeting with high school administrators to convey the importance of dual credit and the purposefulness of taking certain classes," Knopick said. "At the same time, Kayla Thurman [assistant director of early entry and program development] has done an amazing job of working with guidance counselors and instructors to make sure everyone is being served. We're being more proactive to make sure no one is falling through the cracks."
Forty-three high schools both inside and outside of MPCC's 18-county service area currently partner with Mid-Plains for dual credit classes.
"On average, every school in our service area utilizes dual credit or early entry," Knopick said. "Additionally, the number of our full-time faculty who can teach dual credit classes is growing. As of right now, we have 30 instructors who are either certified or in the process of becoming certified to teach dual credit."
Mid-Plains has been continuously expanding the opportunities for high school students to take classes from those instructors on its campuses. This fall, it introduced "Fridays at the College" in North Platte. A total of 28 students are enrolled.
The pilot program with McPherson County High School and North Platte St. Pat's is open to juniors and seniors. They pick from either a dual credit medical terminology or applied technology track to participate in on campus for four hours every Friday.
Those who opt for applied technology will spend eight weeks rotating around to the building construction, electrical and HVAC [heating, ventilation and air conditioning] departments. The following eight weeks, they will learn skills in the areas of diesel, auto body, automotive and welding.
Those who select the medical terminology option will be able to take a different for-credit class in the spring.
Some North Platte High School students have also started taking classes on campus this semester. Right now, they are learning General Chemistry from Dr. Aaron McLean, and in the spring, they will take either General Chemistry II or Physics.
A separate group of NPHS students has been traveling to the college's North Campus in North Platte to take a dual credit welding class.
"These new opportunities, plus having dual credit growth at our community campus locations and a continued growth and partnership with McCook High School, have contributed greatly to this record setting year," said Knopick. "I'm excited about what the future holds."
More information about MPCC's dual credit and early entry offerings is available online at mpcc.edu/admissions/early-entry-high-school-students.php, or by contacting Knopick at knopickp@mpcc.edu or (308) 535-3639.
---