Morgan honored with You Rock Award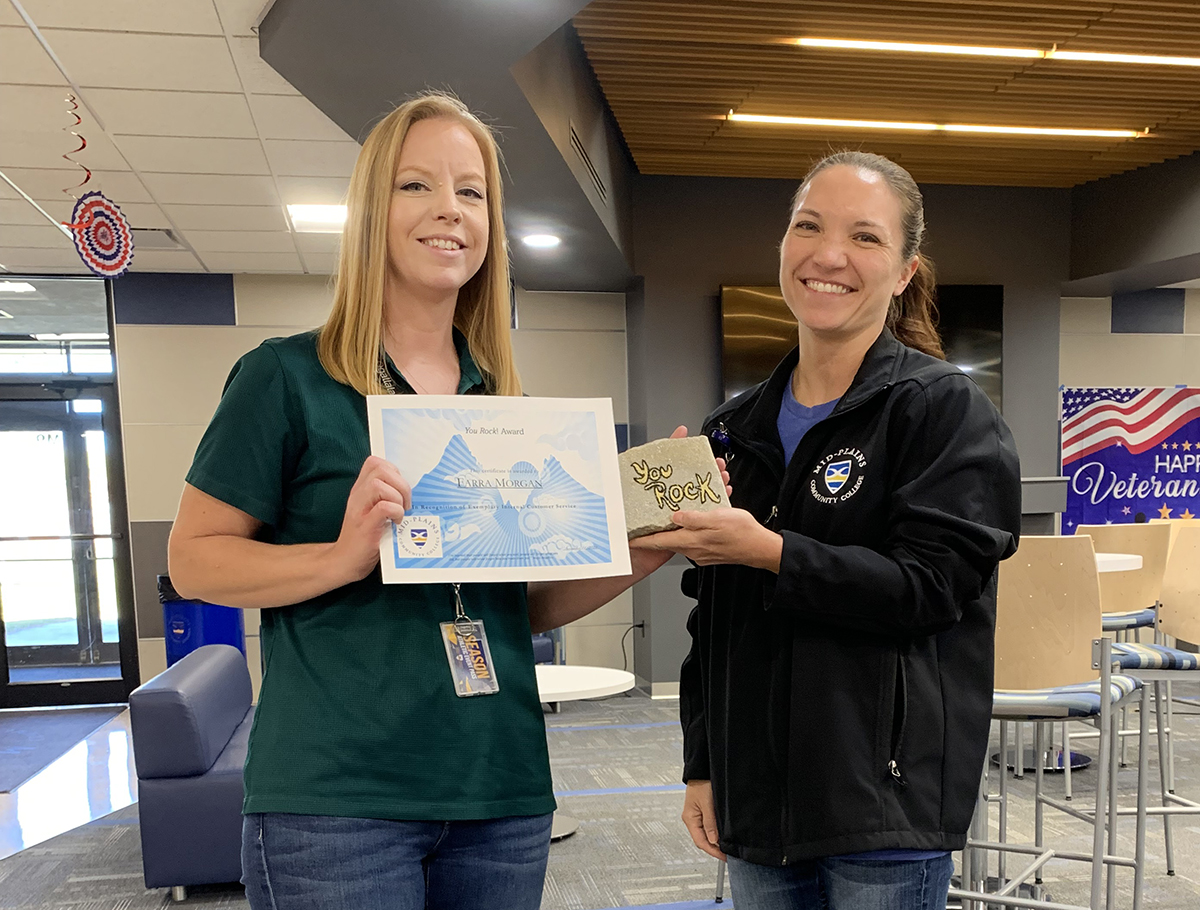 Friday, November 11, 2022
Farra Morgan has been recognized with a You Rock Award for demonstrating exemplary internal customer service at Mid-Plains Community College.
Morgan is a distance learning specialist at the college. She was nominated for the award by Sheri Hink-Wagner, MPCC's Humanities and Social Sciences Division chair.
Hink-Wagner said Morgan is a consistent and constant display of what exemplary internal and external customer service looks like.
"I have worked with Farra for many years, and I have seen her consistently go above and beyond in her service to the students, our college and me as an instructor," said Hink-Wagner. "There have been times when she literally left her groceries in the cart in Wal-Mart to go back to campus to fix a DL issue for my class. She tackles every tough situation with a 'can-do' attitude and always trains with patience and a smile."
Morgan received a commemorative rock and certificate for her efforts.
---