NPCC Theater Department to present Godspell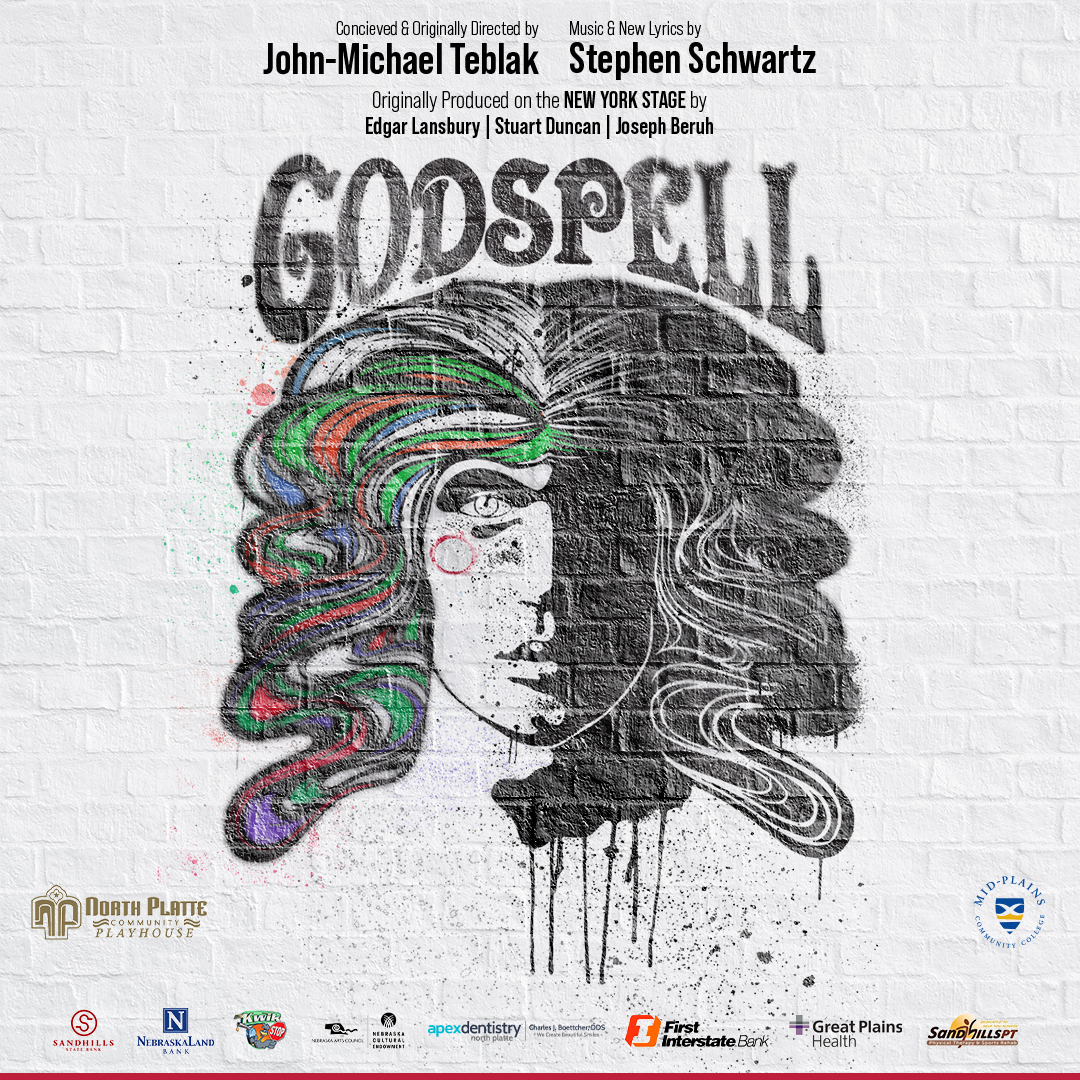 Monday, October 24, 2022
Tickets for "Godspell," a production of the North Platte Community College Theater Department and the North Platte Community Playhouse, will go on sale Nov. 7.
"Godspell" was the first major musical theater offering from three-time Grammy and Academy Award winner Stephen Schwartz, who also wrote the hit musicals, "Wicked," "Pippin" and "Children of Eden."
The production offered at the playhouse is a masterful retelling of the original sensation - injected with contemporary references and dazzling new arrangements.
Essentially, it's about a small group of people who help Jesus Christ tell different parables by using a wide variety of games, storytelling techniques and a hefty dose of comic timing.
The musical features an eclectic blend of songs, ranging in style from pop to vaudeville, which help set the mood as the story of Jesus' life dances across the stage and his messages of kindness, tolerance and love come vibrantly to life.
The performance dates and times are:
Nov. 11 – 7:30 p.m.
Nov. 13 – 2 p.m. and 7:30 p.m.
Nov. 19 - 2 p.m. and 7:30 p.m.
Nov. 20 – 2 p.m.
The cast will include: Benjamin Hill, Joshua San Miguel, Lane Swedberg, Tia Cooper, Sophia Perez, Lauren Franklin, Anja Tejral, Angel Chua and Amy Sabatka.
Tickets can be purchased online or at the playhouse box office Monday through Friday from 1-5 p.m. They will also be available at the door an hour before any performance.
Adult tickets are $18 in advance or $20 at the door for general admission. Tickets for high school students with IDs and children younger than 16 are $10 in advance and $12 at the door.
Admission is free to Mid-Plains Community College employees and students with an ID.
NPCC theater instructor Ritch Galvan will provide the direction and design for the production, while NPCC vocal music instructor Kristin Simpson will serve as the musical director. Bea Webster is the stage manager.
---