Griesfeller named NPCC Business Student of the Month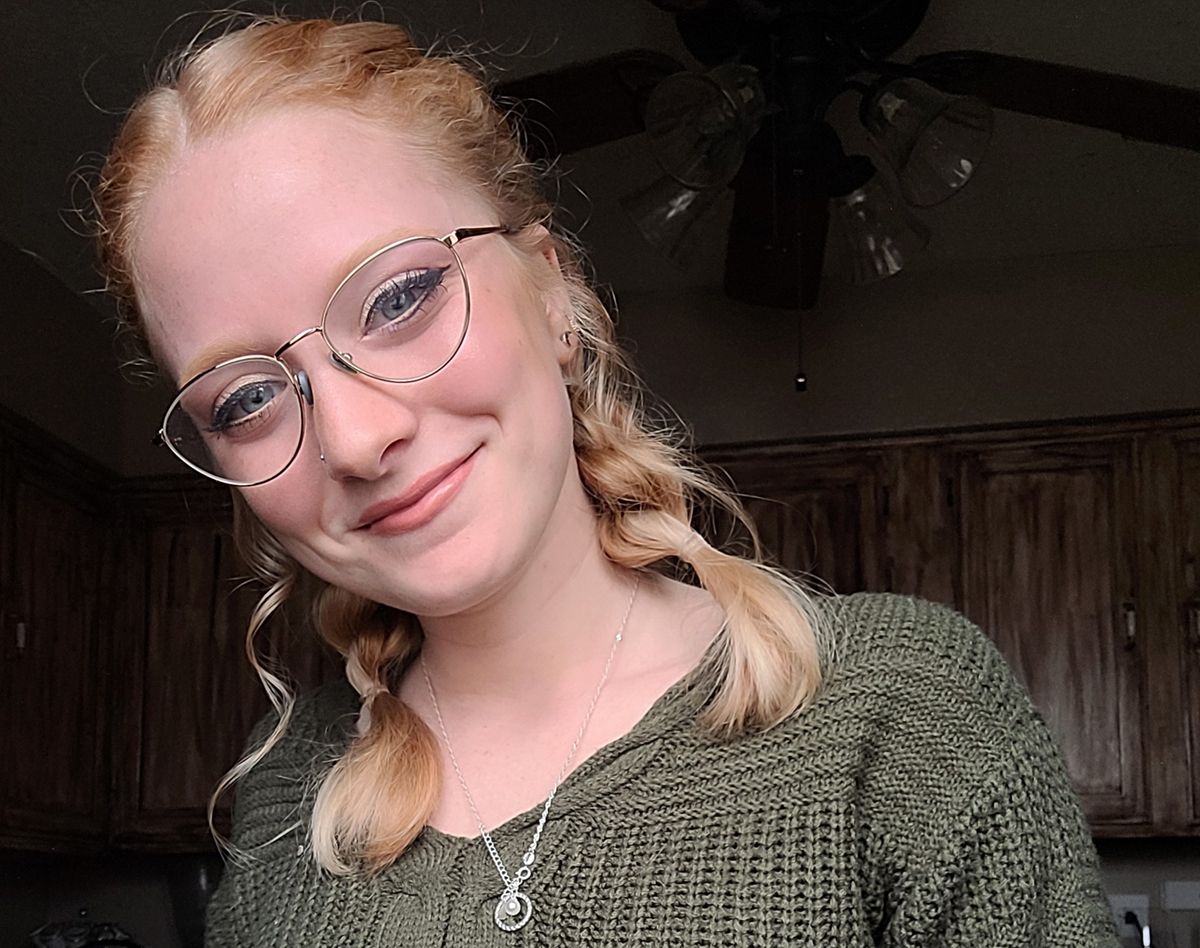 Tuesday, March 8, 2022
Kali Griesfeller, of North Platte, has been selected as the March Business Student of the Month at North Platte Community College.
Griesfeller graduated from North Platte High School in 2019. She is pursuing both an Associate of Arts degree and an Associate of Applied Science Degree in Business with an emphasis in business administration through NPCC.
Griesfeller said she chose NPCC for its affordability and because the college allowed her to further her education close to home.
"The instructors at NPCC have taught me more than I can put into words," Griesfeller said. "I have not had one teacher who has not touched my heart in some way. The faculty has taught me to never be afraid to ask for help and to always put forth my best effort in everything I do so that I never have regrets later."
Griesfeller is an active member of the Phi Theta Kappa Honor Society. It was that organization that provided her with her fondest memory of NPCC.
"My most memorable moment at NPCC was holding the candle on stage in the PTK Honor Society induction ceremony," Griesfeller said. "It made me feel like I really made it and am working toward something to better my future."
Griesfeller is on track to graduate in May of 2023. After that, she would like to pursue a bachelor's degree in business. She wants to be able to do the bookkeeping for her own business as well as bookkeeping for others.
Business Instructor Sean Tossi nominated Griesfeller for the Student of the Month recognition. He described her as an outstanding student with an excellent work ethic.
"Kali's academic inquisitivity has paved the way for her to explore various prospective careers along with goals to pursue," Tossi said. "Kali is detail-oriented and always demonstrates continuous improvement in each class she has with me. In addition, Kali's ability to prioritize and manage her work-life schedule is an asset that will continue to serve her in beneficial ways. I am confident Kali will succeed in her future professional and scholarly endeavors."
Outside of school, Griesfeller enjoys working on art projects, botany and operating a jewelry business with her mom.
She is the daughter of Carrie Griesfeller, of North Platte.
---