Medical providers train on new patient simulator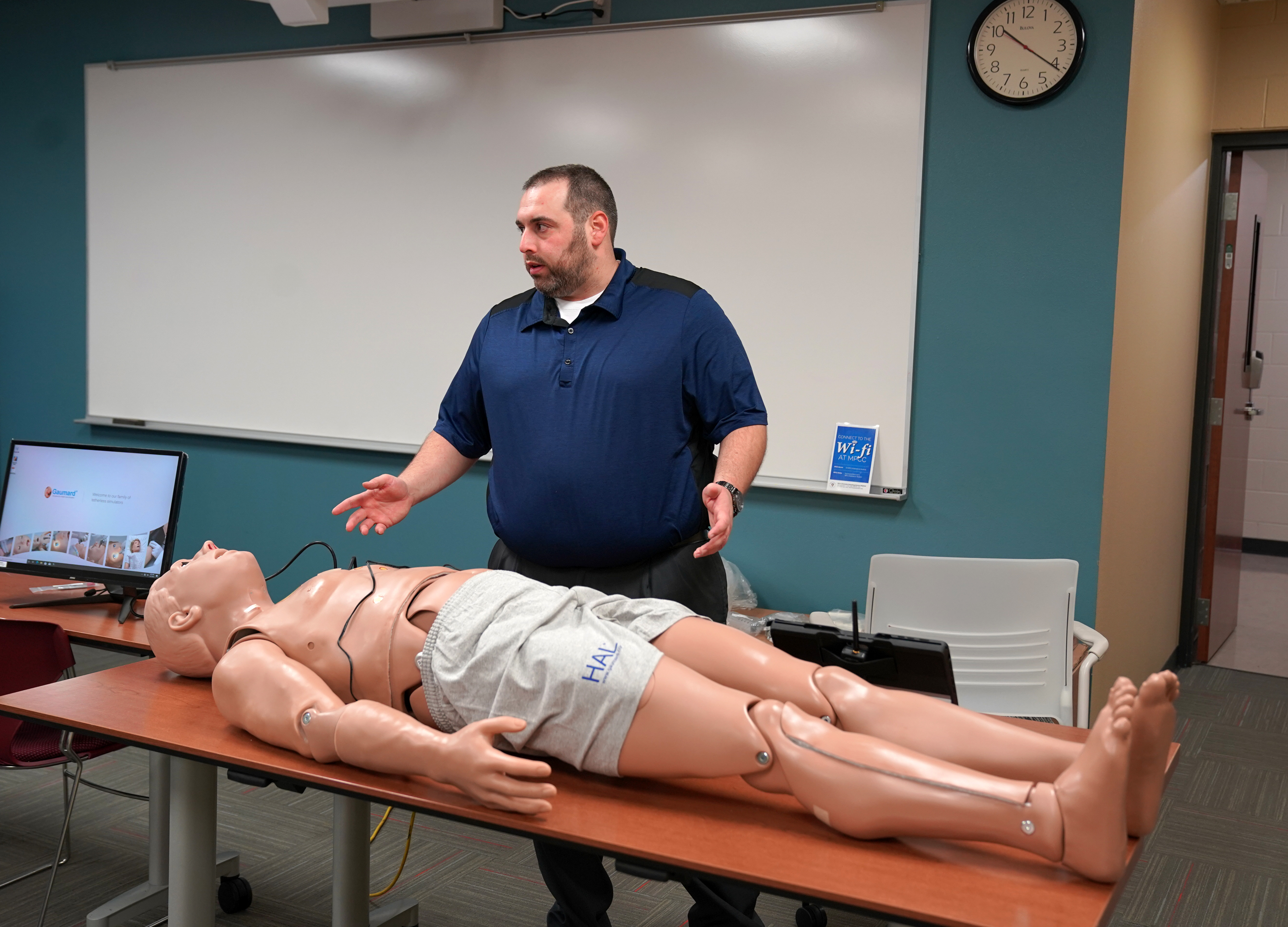 Wednesday, December 8, 2021
Jered Kotschwar, territory sales manager for Gaumard Scientific, demonstrates the capabilities of HAL S3201 to area medical providers Tuesday at North Platte Community College. HAL S3201 is Gaumard's most advanced multipurpose patient simulator.
It is designed to imitate lifelike health scenarios across a broad range of clinical areas. Among its many features, the simulator is tetherless, meaning it's not connected to controlling equipment with cables or wires. It can run on battery power for up to six hours and because it doesn't require Wi-Fi, training can occur in cornfields, parking lots or any other location.
The simulator will be rolled out to area hospitals for instruction. Those include: Chase County Community Hospital, in Imperial; Community Hospital, in McCook; the Tri Valley Health System, in Cambridge; Gothenburg Health, in Gothenburg; Cherry County Hospital, in Valentine and Dundy County Hospital, in Benkelman.
---