New simulator will fill vital role for area hospitals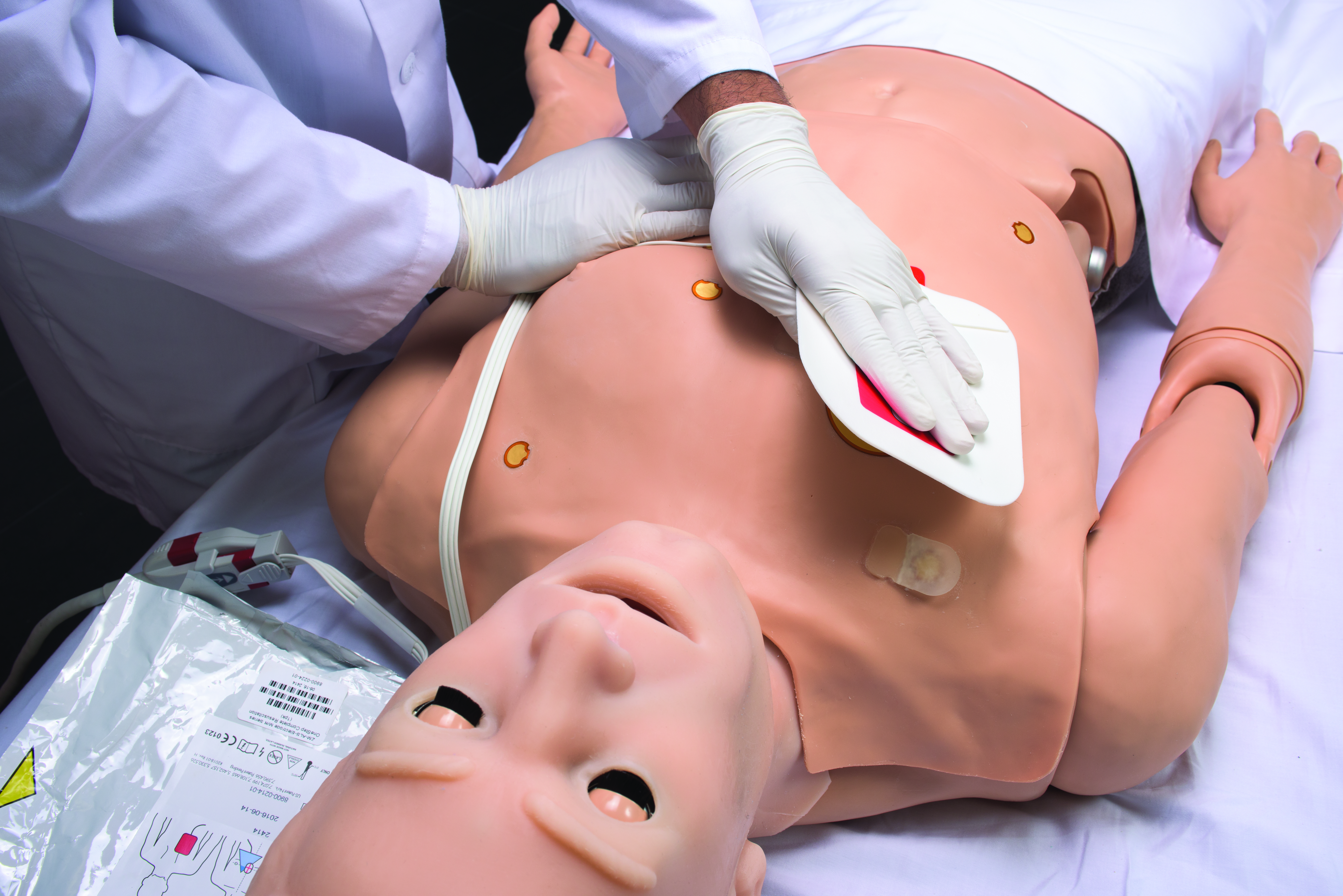 Tuesday, September 21, 2021
Making time for continuing education is about to get a lot easier for several area hospitals. That's because Mid-Plains Community College will be taking the training to them.
Last week, the MPCC Board of Governors approved the purchase of a HAL S3201 advanced multipurpose patient simulator and accompanying three-year service plan from Gaumard, a company that develops state-of-the-art simulators for health care education.
HAL S3201 is Gaumard's most advanced simulator – designed to imitate lifelike health scenarios across a broad range of clinical areas.
Among its many features, the simulator's lungs and airway can be programmed to mimic a variety of complications. Its eyes can be controlled and are capable of responding to light, and the simulator can have seizures and convulsions.
Medical professionals will be able to use the simulator to practice inserting catheters and feeding tubes, measure blood pressure using a real cuff, detect oxygen saturation, conduct ECG monitoring and insert IVs.
The HAL's automatic drug recognition system allows the medication type, dose and rate to be detected immediately upon injection. It instantly simulates drug interactions.
"The simulator is amazing. It's absolutely unbelievable what it can do," said Gail Knott, MPCC's associate dean of outreach. "Probably its most significant feature right now is that it can be intubated. That's a big deal these days with Covid."
So far, six area hospitals have committed to using the simulator for training, and three more are pending. The HAL will be rotated around to their facilities.
"It has always been hard to get the smaller, rural hospitals to come to campus for training because they are short staffed," Knott said. "The pandemic made that issue even worse."
Free, multiday training is included with the purchase of the simulator. Hospitals that partner with MPCC can send up to three staff members to Gaumard's training centers in Miami, Fla. and Waco, Texas to learn how to set up, operate and maintain the HAL.
"Our goal is to have a trainer in each hospital that partners with us, so that they can train in-house at a time convenient for them," said Jeff Smeltzer, MPCC Business and Community Education coordinator.
The hospitals will pay a fee to host the simulator, which will help offset its approximately $62,000 cost. The goal is to be able to purchase HAL this fall and roll it out to hospitals by the end of January.
"Our nursing and EMS instructors have seen the simulator, and everyone is really excited about it," Knott said. "It will take on a life of its own in so many ways."
(Photos courtesy of Gaumard)
---