MPCC breaks ground on Health and Science Center expansion project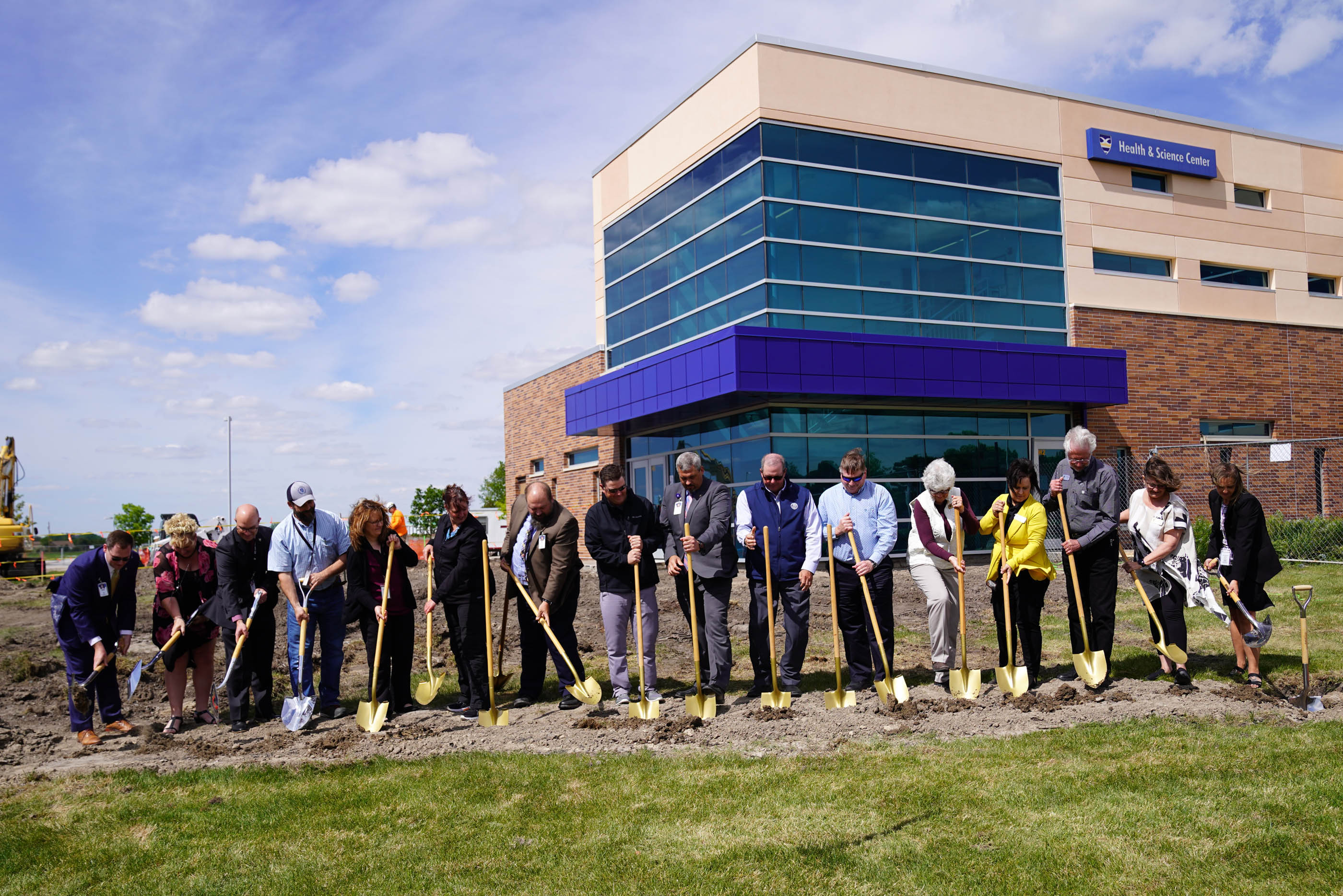 Wednesday, May 25, 2022
Mid-Plains Community College administrators and members of the MPCC Board of Governors break ground on the expansion of the college's Health and Science Center in North Platte Wednesday afternoon.
As the demand for more nurses and health care professionals has increased throughout the college's 18-county service area and beyond, so has the need for more space to train those professionals.
The total cost of the expansion is estimated at $4.8 million.
The North Platte Community College Foundation is continuing to fundraise for the project. Those interested in making a contribution can contact Jacob Rissler, the college's director of Institutional Advancement, at risslerj@mpcc.edu or (308) 535-3754.
---