Ribbon cutting planned for MPCC Health and Science Center expansion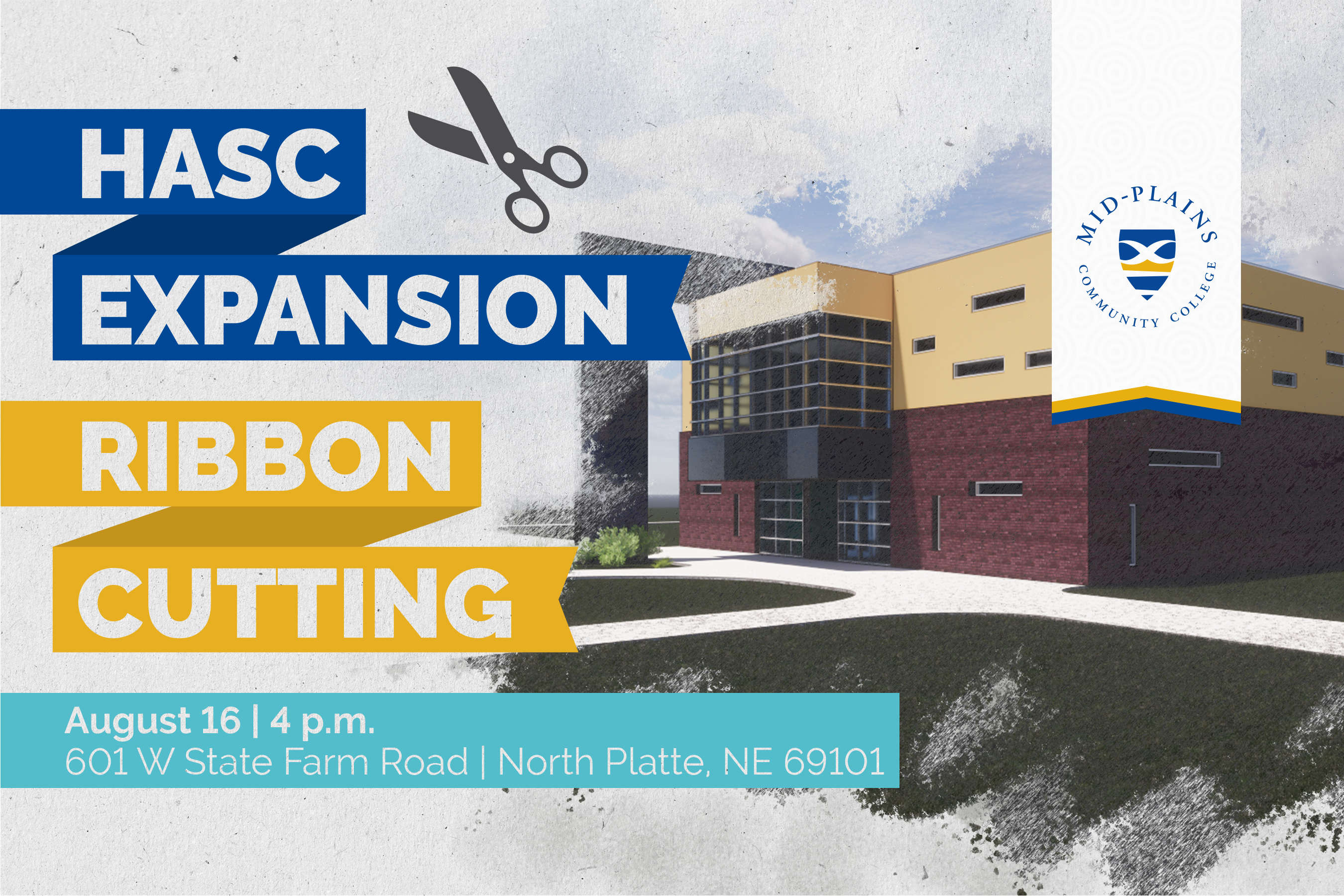 Wednesday, August 2, 2023
Mid-Plains Community College will cut the ribbon on its Health and Science Center expansion project Aug. 16.
The ceremony will begin at 4 p.m. on the west side of the Health and Science Center, 601 W. State Farm Rd. in North Platte. Both the ceremony and accompanying tours are open to the public.
About the expansion
The Health and Science Center is home to the college's nursing, medical laboratory technician, emergency medical services, paramedic, dental assisting, math, biology, physics and engineering programs. The original section of the building was constructed in 2012.
As demand for more nurses and health care professionals increased throughout the college's 18-county service area and beyond, so did the need for more space to train those professionals.
The 11,279-square-foot expansion of the Health and Science Center is designed to meet that need. Ground broke on the project May 25, 2022.
The first-floor addition consists of a large, dividable nursing classroom capable of seating 52 people, two group study rooms, a lobby area with seating, an EMS lab outfitted with an ambulance simulator, three nursing simulation rooms, a simulation control room and storage for both EMS and nursing programs.
Features on the second floor include a 52-person capacity dividable microbiology classroom, two conference rooms, two group study rooms, a lobby area with seating built into the walls, a flex room and an immersion room that will be used to train students in a variety of virtual reality simulated environments.
The cost of the project was about $4.7 million. Funding was led by a $500,000 donation from Great Plains Health. Additional funding came from community, regional and state support.
"The North Platte Community College Foundation appreciates the generous supporters that made the project a reality," said Jake Rissler, the college's director of Institutional Advancement. "They will all be featured on the soon to be installed donor wall."
The NPCC Foundation continues to fundraise for equipment and program resources for the facility. Those interested in contributing can contact Rissler at risslerj@mpcc.edu or (308) 535-3754.
---